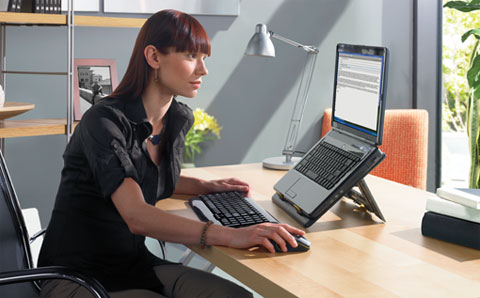 The innovation of the 'note book' has certainly added a new mobility and freedom to the day-to-day use of the laptop computer, whether it is at the office, home or on the move. However, no one has ever said that it is the most comfortable gadget to use, as the tricky touch pad and cramped keyboard can make simple tasks a real challenge.
Problem solved. The Logitech Notebook Kit MK605 combines a laptop stand with a wireless mouse and keyboard.
The stand is ergonomically designed and will hold up to a 15.6" laptop, it is adjustable to three angles and elevates your display to suit your personal comfort.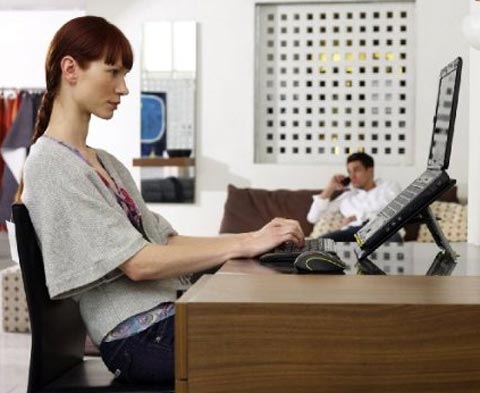 The full-size layout wireless keyboard enables you to type more comfortably and quickly, and the wireless mouse means no more touch pad hassles. Use them all together for a comfortable desktop-like setup in your home or office.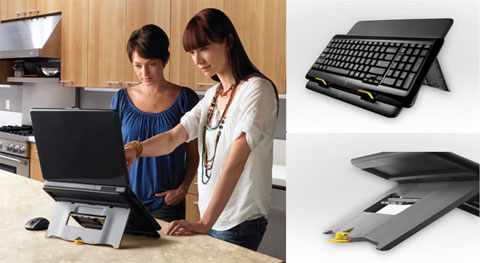 The tiny Logitech Unifying receiver stays in your notebook and allows you to add devices as needed. There is no need to plug and unplug when you're on the move and the one receiver is good for all your accessories.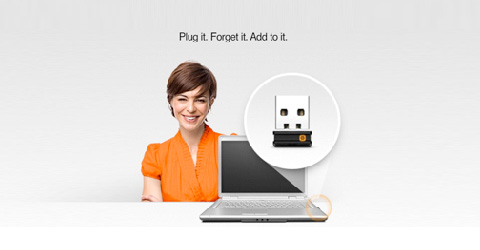 The unit is operated by four AA batteries that are so economical, one can expect up to three years of battery life for the keyboard and 15 months for the mouse.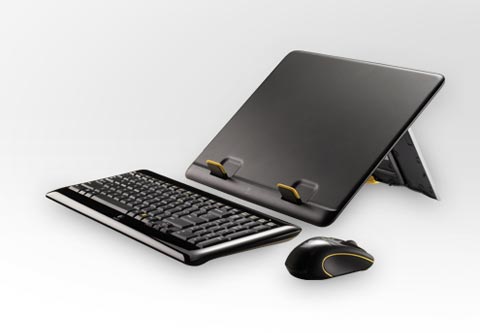 I am sure that this reasonably priced Logitech kit will enrich your laptop user experience. Elevating the laptop to a more comfortable angle, eliminating the touch pad hassle and having the comfort of a full size key board, will increase output and reduce fatigue.
Buy This Item