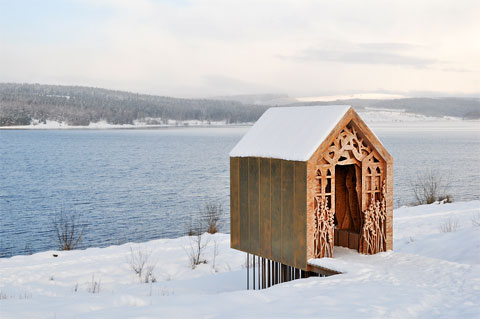 This beautiful prefab wooden cabin was inspired by a love story. It sits on the bank of Kielder Water and Forest, Northumberland, UK. It's actually a tiny decorative piece of art, providing a stopping place for visitors walking or cycling along the lakeside path, while its beautiful surroundings serve as a stage set or backdrop to the fictional love story between Freya and Robin.
The project actually consists of two tiny cabins facing each other across the lake. Robin's Hut is on the North bank, on the edge of the woodland amongst fir tress and rocks;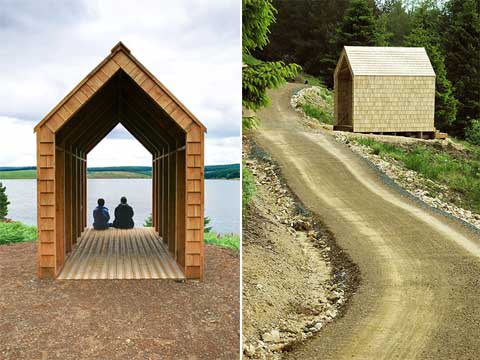 whereas Freya's cabin is situated directly opposite Robin's Hut, to give him the best chance of seeing her cabin across the lake.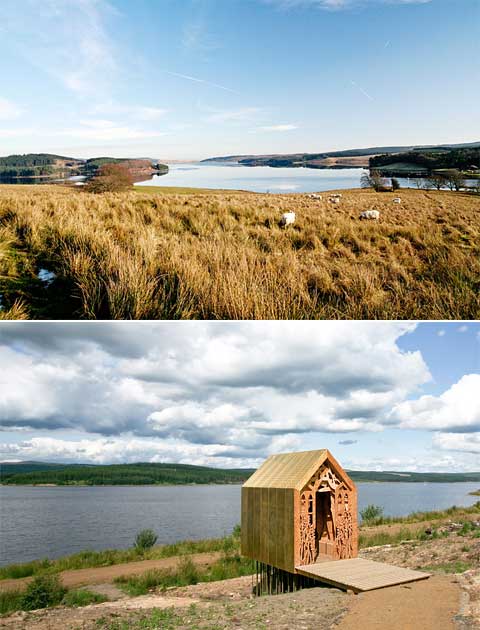 Freya's cabin is simply amazing. It's comprised of 148 layers of CNC cut Spruce plywood. All layers were naturally prefabricated off site and transferred to the remote site by an excavator. Each layer was installed one at a time.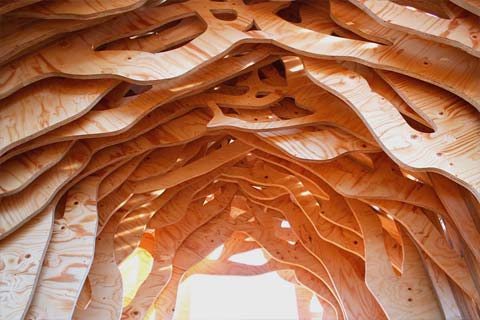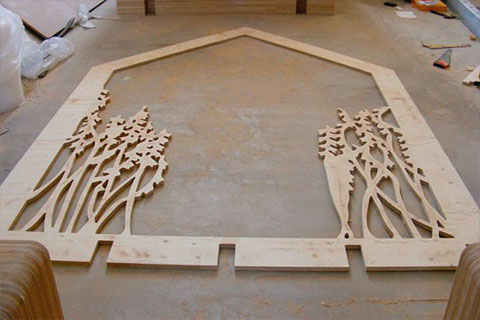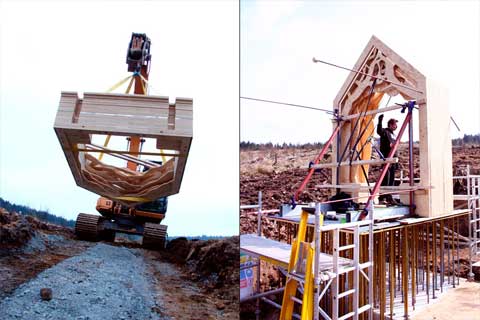 The structure sits on a 15mm plate steel base, supported by 135 solid steel round stems. It also features a small footbridge and a glass balustrade.