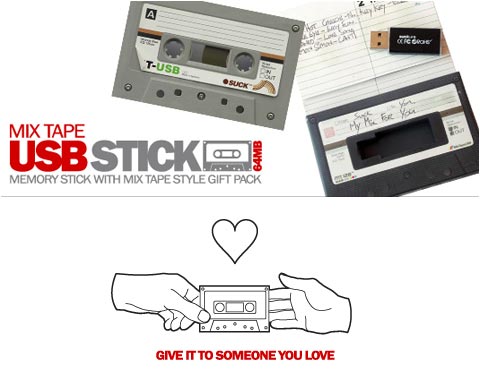 I can't help it, every time I see something from "back then", a.k.a. childhood, I melt and cannot resist. Remember the days with no mobiles? The days where we had to have special niche to the TV since it was so big and LCD wasn't around? The days we thought cassettes were the ultimate answer to the huge, undeveloped records? In fact, it wasn't so long ago, but everything changed so dramatically and so fast, that it seems like it belongs to the ice age…
When I saw the mix tape special pack for 128MB USB memory stick, my heart just melted. Remember the days when we used to make mix tapes for each other? This is the best gift ever! It shows care, thought and romance and nowadays it is easier then ever to make.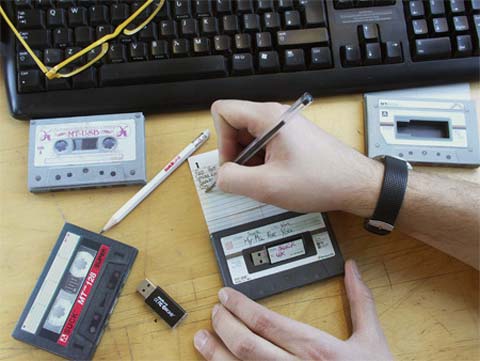 All you have to do is add what you what to the USB stick, place it inside the tape style gift pack, write the play list and your message and give it to the one you love. It stores up to two hours of high quality digital music – the same amount as you get on a cassette tape. 128 MB USB Stick compatible with all USB drives. It's time to mix and match!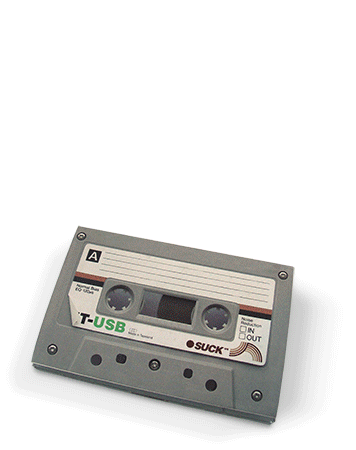 Buy This Item