Check out these beautiful small prefabs – a collection of micro-buildings that are sustainable, fast to erect and extremely versatile and adaptable. What started as 'sheds for living' later became dwelle.ings. which offer various prefabricated units from 7.5 to 24 sq. meters models, which could serve as home offices, garden studios, playrooms and guest accommodation or maybe even a home gym with sauna and hot tub.
They are eco-friendly, healthy, low cost and easily deliverable. The space is indeed compact yet the double height volume, with its full height double glazing, feels quite spacious.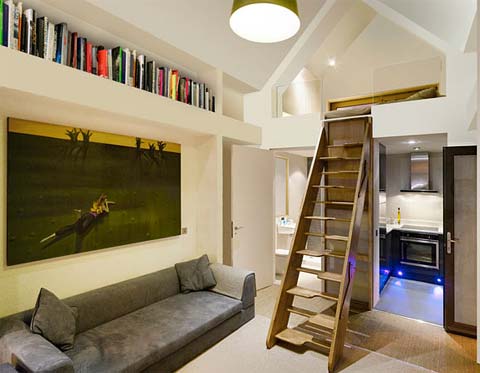 External timber louvers provide solar shading and an optional hinged lower section provides privacy and security. The units are modular and can be expanded to fit your needs, for example a two-bedroom home. The big dwelle.ing costs approx. £35-50,000; the small beach dwelle.ing costs approx. £15,000.