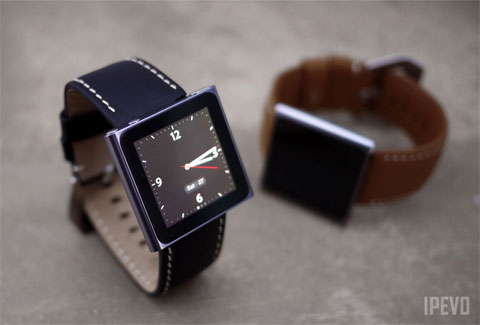 Many times in life it's all about maximizing everything we've got to the fullest. The Chrono Leather Strap is all about maximizing every feature of your new iPod Nano, and looking great while at it. Using the analog watch display function of the Nano, Chrono transforms your portable music device into an impeccable, attention-grabbing wristwatch.
The 6th generation Nano's back clip perfectly fits Chrono's custom-designed center slot. No-frills assembly is a matter of clipping the Nano onto the strap. The Nano's buttons, along with the earphone jack, are fully accessible when the device is paired with Chrono, and the Nano will stay firmly in place while worn – just watch it.
Wearing an analog wrist-watch is considered old school. Most of us would think there aren't too many ways to innovate in that field… Well, surprise! The Chrono Leather Strap has been engineered to lend a polished, streamlined vibe to the Nano.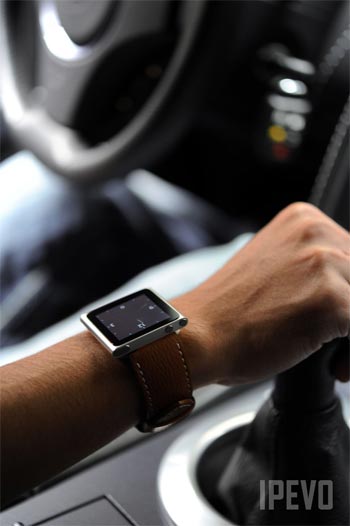 The attention to detail begins with the choice of hand-sewn Italian calf leather, in traditional brown or black with contrasting ivory stitching. While maximizing the Nano, the strap itself is designed to give you the elegant, stylish look and appearance. Technology and sophistication on your behalf.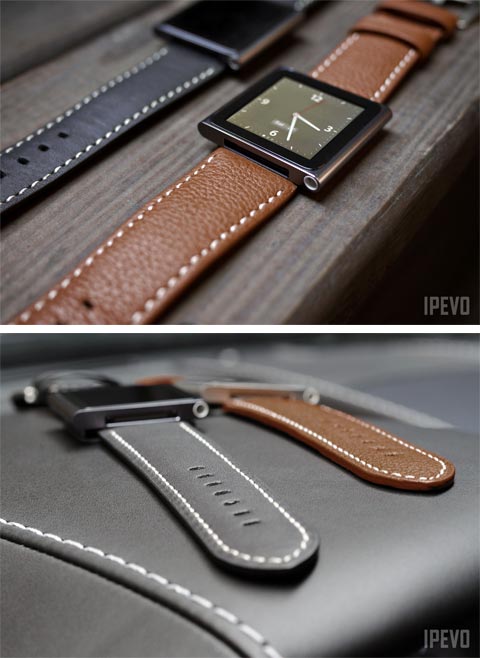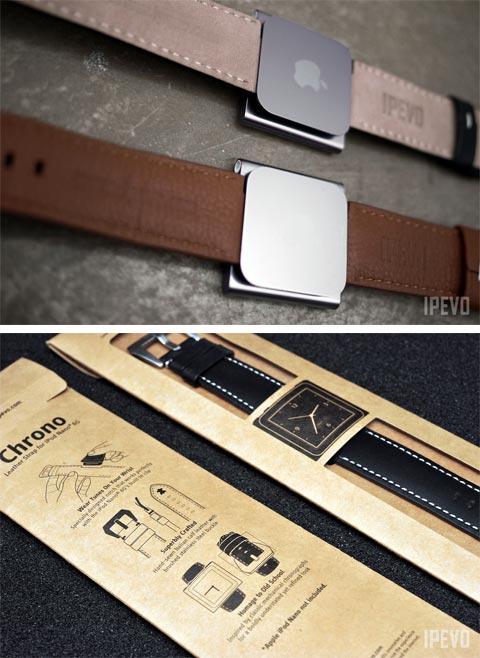 Buy This Item