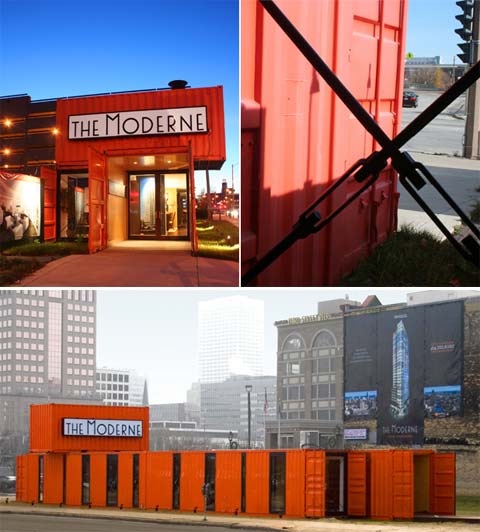 The Moderne is a 30-story high-rise building featuring luxury apartments and penthouses, in Milwaukee's Park East Corridor. However, our story does not revolve around this fancy up-scaled condo; we wanted to tell you about its Eco-friendly, shipping-container-based Sales Center.
Up until now, we've showcased modern homes and getaway retreats constructed from recycled containers; but who says this green building method cannot be used for offices and public spaces…
The architects of this project decided to re-use industrial shipping containers and convert them into a temporary sales center for the Moderne project. The result is wonderful – a piece of architecture with an urban flair, that makes a bold statement about the area's industrial past and its future urbanization.