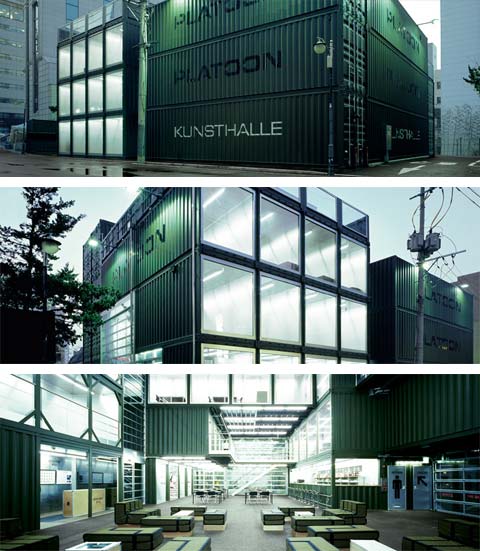 Constructed from recycled shipping containers, Platoon Kunsthalle is a dynamic space for subculture movements in Seoul.
This concept was first introduced almost 10 years ago in Berlin, running diverse culture and communication projects – like street art, graphic design, fashion, video art, programming, music, club culture, political activism etc – in cooperation with an international community of 3,500 creatives from different professions.
This modern piece of urban architecture is constructed form 28 iso cargo containers, reflecting the concept of flexible architecture that can be rebuilt anywhere else, any time.
It's located in the upscale Cheongdam area clashing underground subculture and urban art scene with nearby commercial galleries and luxury brand stores. Subculture events include different formats like exhibitions, movie nights, concerts and multimedia performances, workshops, discussion panels and more.