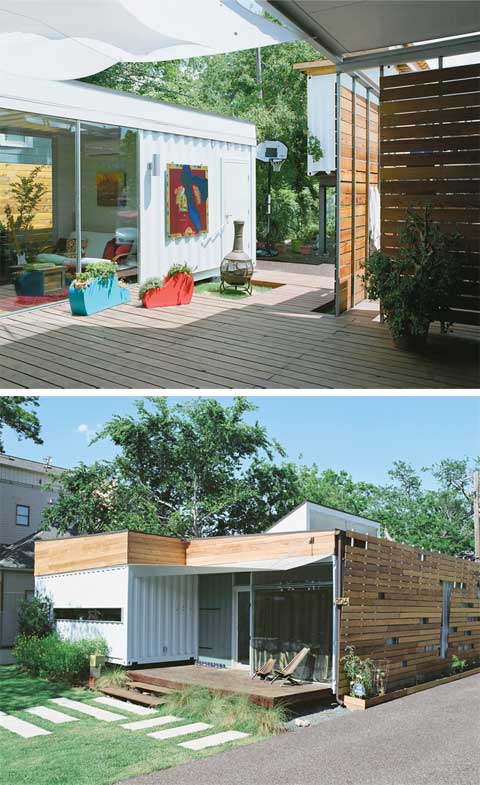 The city of Houston, Texas, has one of the largest most busiest ports in the US, which means tons of shipping containers just waiting to be recycled and transformed into affordable modern homes. The Cordell House is one of those homes, incorporating three steel containers—two 40-foot-long modules and one 20-foot-long unit.
This small family home features 1,538 sq. ft. of open-plan living spaces. It includes a master suite, second bedroom and bathroom, office and playroom, kitchen with a washer and dryer, and a dining room that opens onto a 400 sq. ft. deck, connecting the main house to a 40-foot-long container that serves as a guest quarters and storage shed.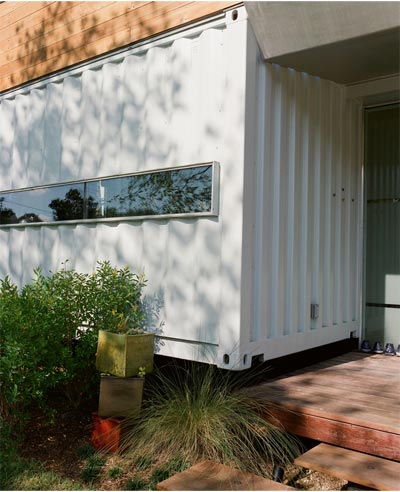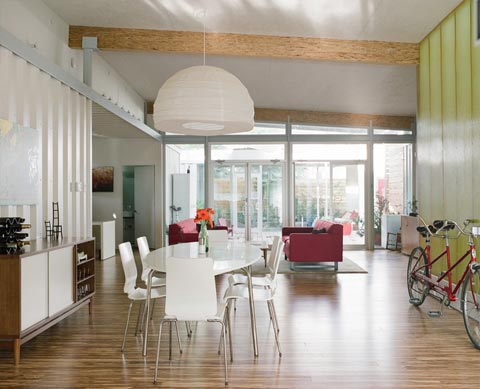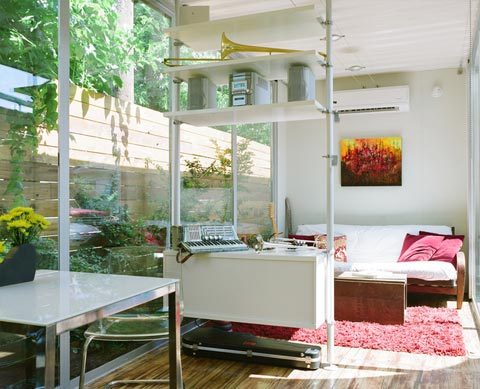 The challenge in dealing with several containers with different heights resulted in lifting the kitchen container up a few feet to match the ceiling height of the other two modules and add a step between the kitchen and dinning room.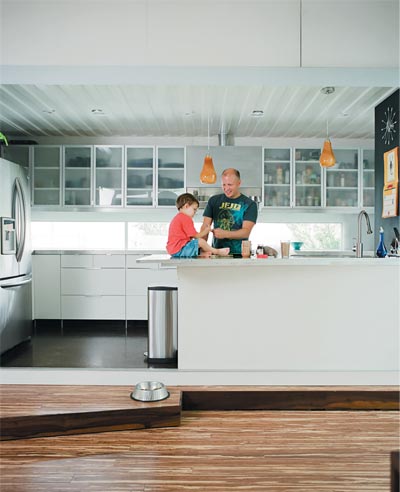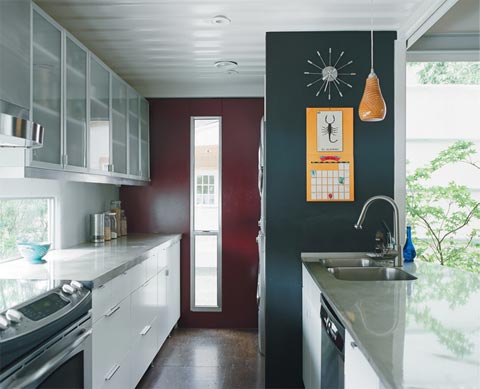 Throughout the house, the architects placed emphasis on the existing size and shape of the containers, as well as on natural finishes and colors of the materials.
Container walls have been left exposed; tiger bamboo covers the floors; salvaged raw beams wrap around the house above the containers; glass doors and windows bring in ample of natural light; an outdoor shower can be accessed through the master bathroom or from the back porch.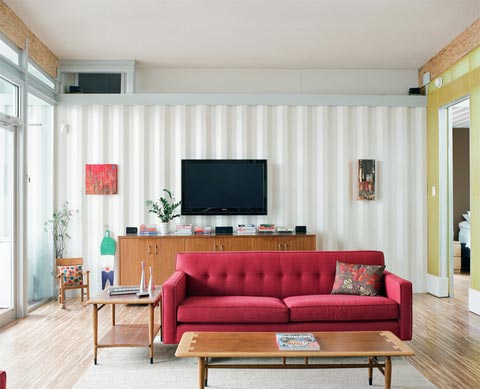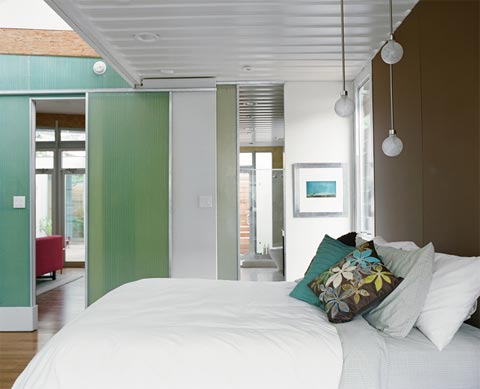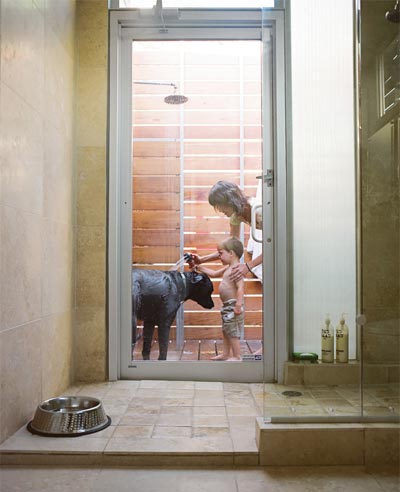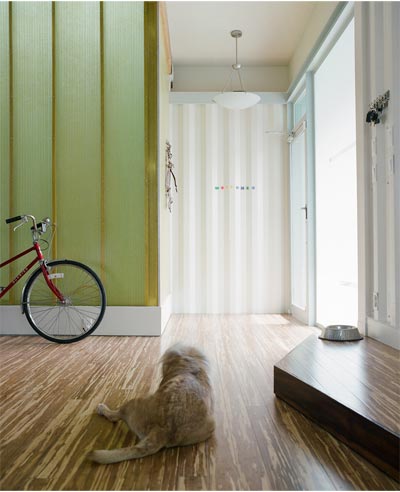 Architects: Christopher Robertson
Photography: Jack Thompson