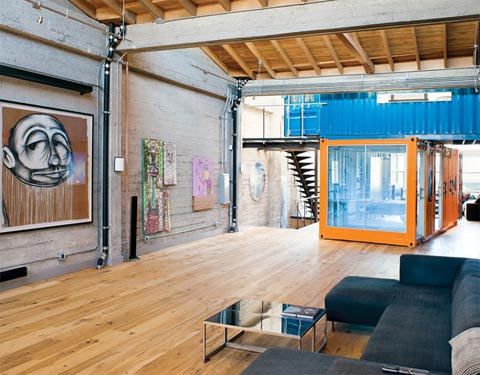 So it's not the first time we show you a design of a modern shipping container home… Now, what makes this project so interesting is the fact that it features two containers, stacked on top of each other, not as an exterior shell but inside a building.
This 3,200 sq. ft. industrial loft in Lower Pacific Heights, San Francisco, CA, belongs to a couple with a passion for street art and travel. The long, open plan space was originally a Chinese laundry and tooth-powder factory yet it struck a chord with the new owners who wanted to keep the feeling of openness.
The loft consists of a central kitchen, open living room and a den facing the street, while the master bedroom sits in the back. Now here's the catch, two recycled shipping containers were lowered through an opening in the roof: the blue one serves as a home office, while underneath, the orange container serves as a guest room.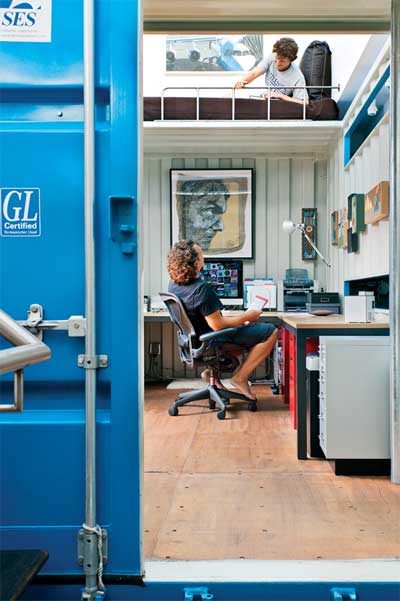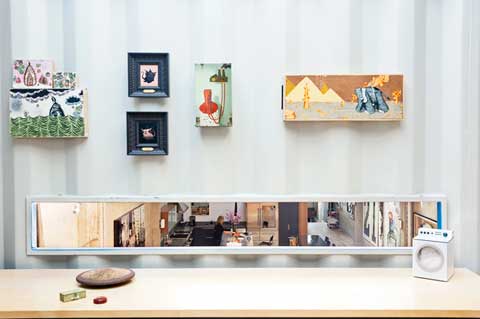 The unconventional guest room is a self contained space full of character; a custom Murphy bed is raised and lowered by a hand-cranked wheel and pulley, and a bathroom with exposed copper piping featuring a liquid crystal wall for privacy which changes from clear to opaque.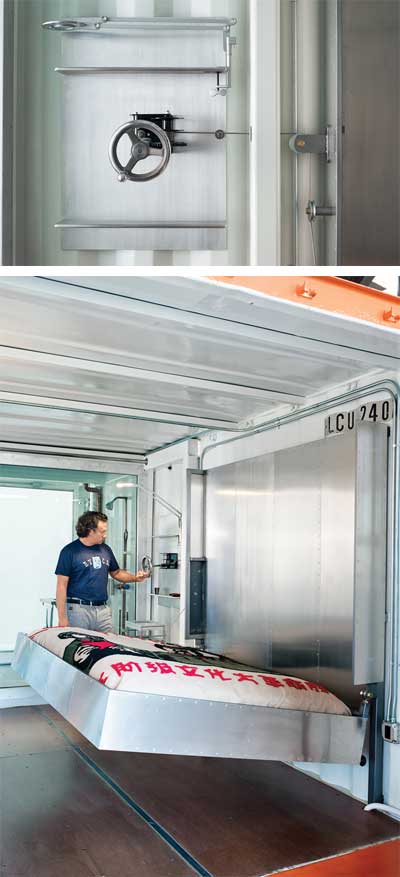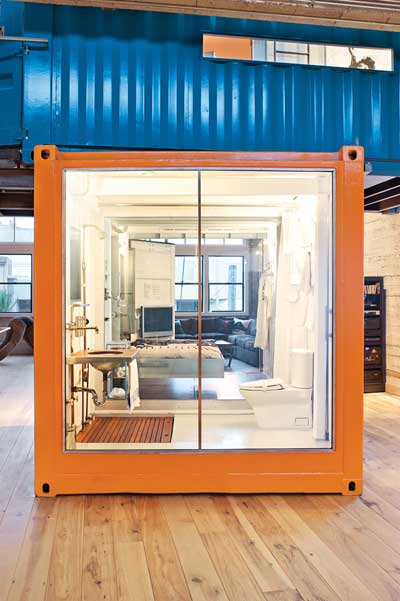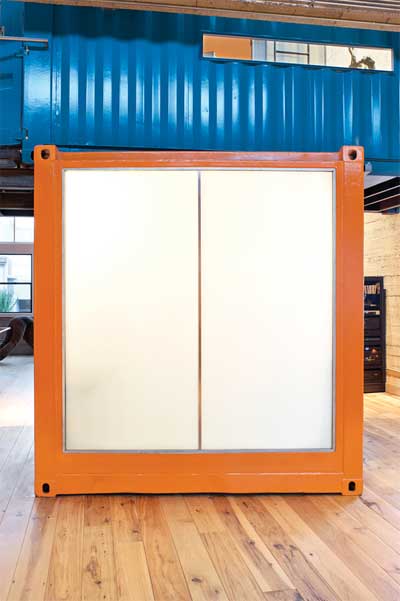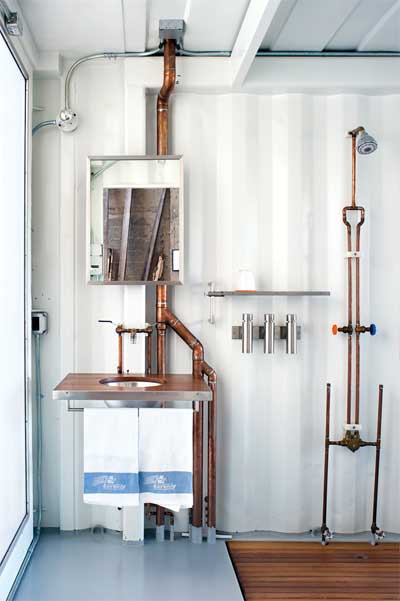 Architects: Lundberg Design
Photography: Drew Kelly