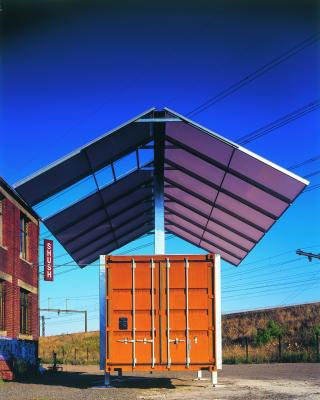 Imagine there´s a house for emergency, made out of recycled shipping containers. The Future Shack can be described as fully recyclable and self-sustainable piece of architecture!
Australian architect, Sean Godsell, developed a prototype house that has applications for a variety of needs, for example homeless people, victims of natural disasters, third world housing, or simply as temporary housing in any part of the world.
This contemporary shelter has a total space of 15 sq. m. and it's equipped with a small bathroom and a small kitchen kit hiding behind doors. We are talking about a pure manifest of fighting adversity with a minimum budget but with a great amount of achievement.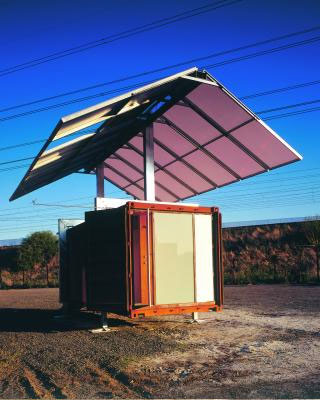 Steel shipping containers are a mass produced universal module, designed to be transported worldwide by ships, trucks and trains. The Future Shack has no fixed address. Comfort inside the basic container is guaranteed by thermal insulation – all interior surfaces, including floor and ceiling are made in wood panels. Beds can be stored in the wall. All the following elements that compose this prefabricated house are stored inside the container for further installation.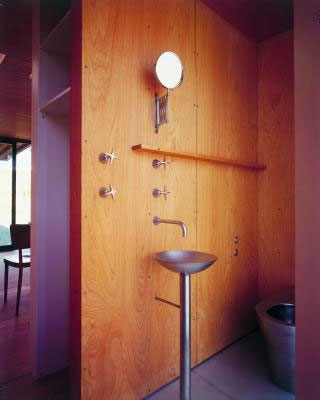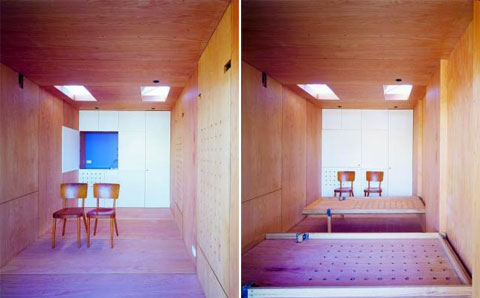 A pair of steel brackets with four telescope legs allow the module to be placed anywhere without the need for site preparation. Water tanks and solar power increase self-sustainability. But what symbolically turns this container into a house, is the parasol roof that provides shade and can be interchanged with native materials such as palm leaves, mud and sticks and so on. This tiny architectural masterpiece can be totally erected in 24 hours.