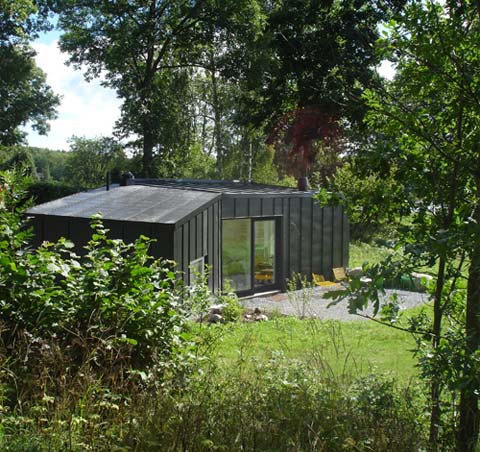 The Vato guest house, which can be found in the garden of an old family house near Stockholm, was meant to be an additional living space for guests. Therefore, its area was limited to be as small as possible, actually 452 sq. ft., while containing everything that is needed for a comfortable stay.
This small prefab consists of a bedroom and a bathroom (forming a quiet zone), and an open plan space of cooking/dining/living room. A cute, built-in bunk bed is also available in this area for lounging with a good book or simply as an additional sleeping space.
A prefabricated wooden structure was used here, so installation was quick and easy. Check out the different building stages, who knows, it may as well inspire you to build a small prefab guest house in your own garden: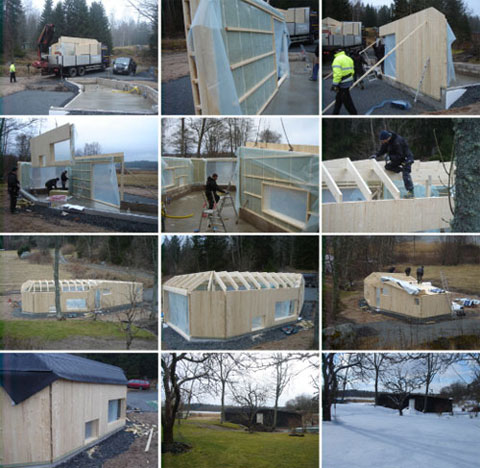 Dark steel panels as cladding material were applied both to the roof as well as to the walls of the house. This was a smart thing to do here, because it helped blend the body of the building with the surrounding greenery. Thus, the cabin is perceived not as a solid residential building, but rather as a small pavilion.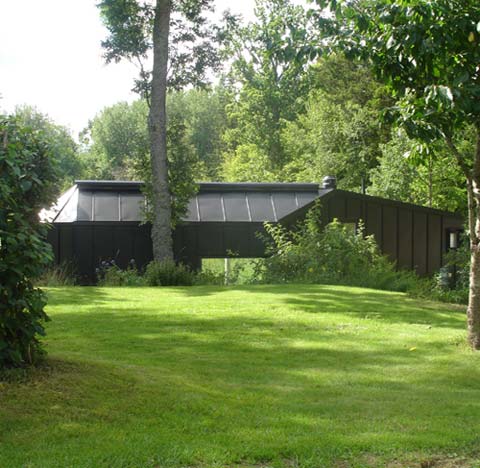 The interior design offers various opportunities to enjoy the views of nature via large windows. For example, there is a long window in the kitchenette just above the kitchen working surface, so that this surface is always well lit and so that one can look out into the garden while cooking. How lovely… On the whole, this guest house is very nice, cozy and inviting. Don't you agree? I wouldn't refuse an invitation…