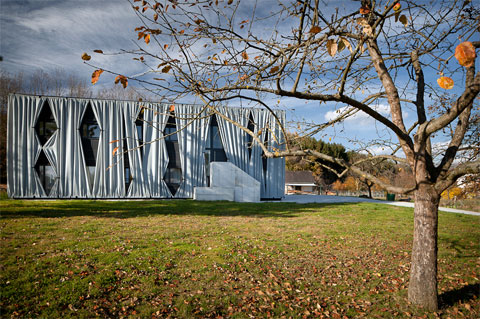 You must have seen all sorts of contemporary interior design projects where the exterior surroundings actually gets treated like an interior space, bringing indoors – outside. For example, a massive sofa is taken outdoors to the yard or deck or a sparkling chandelier is hung onto a tree.. It excites!
Hertl Architects went further with their "interior design" experiments and enveloped an entire building in white fabric. What you see is a large, two storied cube-shaped family home, wrapped up in white cloth. Well, I don't know about you but I love it!
Here and there on the building's elevations the folds of the outer curtains are pulled together, revealing the actual building with its walls and windows hidden from view. Naturally, the walls are dark cladded, in order to contrast with the curtains and to create this cute "peeking out" effect.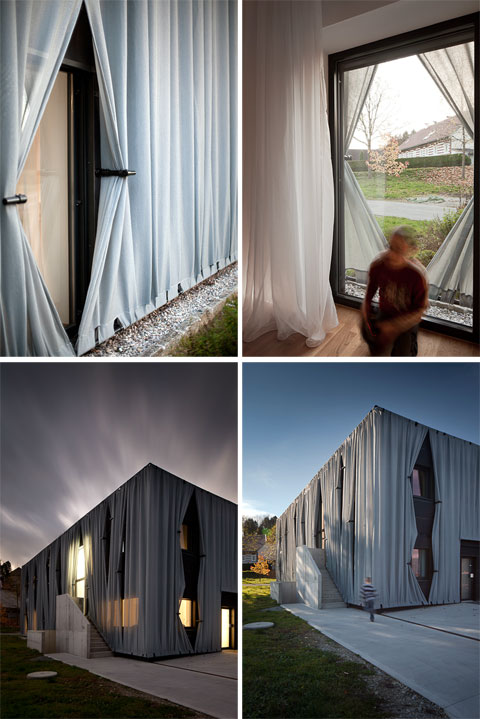 The original structure, located in Kronstorf, Austria, used to serve as a restaurant. The building was restructured, forming two apartments (built area – 2,659 sq. ft.). By the way –it is the perfect solution for a conversion project, and because of its extreme novelty you would never guess the history that lies beneath, unless you already knew.
The inner space design is minimalistic and modest: nothing pretentious, white walls, wooden textured floors. The most interesting effect is the "layering" effect due to the facade skin; the windows have their own – inner – curtains, so when you look at the window from inside you see normal curtains, wall with the window and finally the outer skin curtain. The residents must feel really cozy inside, behind all these fabrics!
And of course, the dark time of the day provides interesting visual appearance of the building: the lit windows seem to be melting behind the fabric skin. Inspiring, isn't it? moreover, it shows us once more, that greatness is always simple.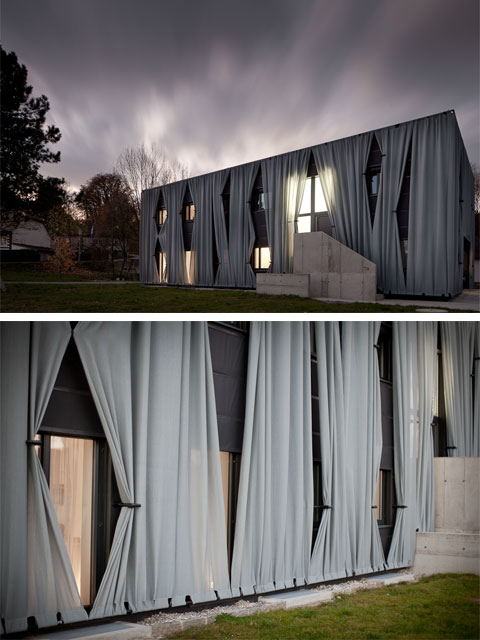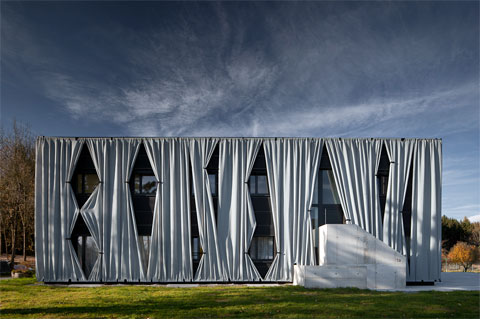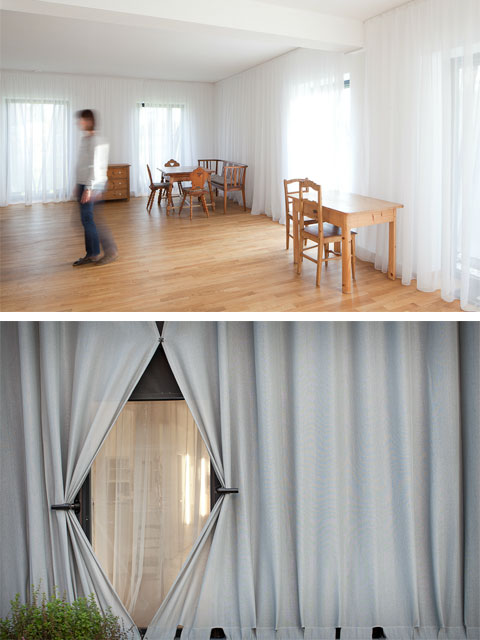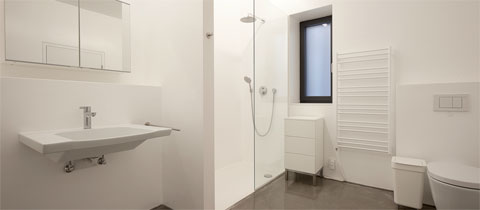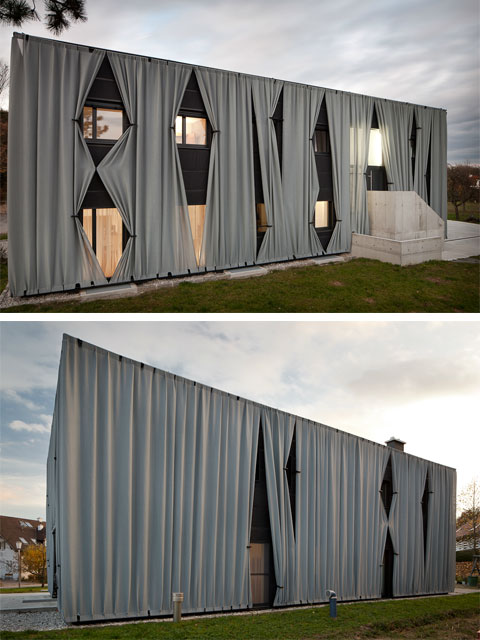 Photography: Kurt Horbst.