Situated in the University district of Chicago, this modern brick house is an exquisite example of what a suburban brick lair can look like.
Wrapped nearly entirely in 'Common Chicago brick', these nontraditional yet plentiful bricks, which are created from Lake Michigan clay, offer a variance appeal unlike the typical red version. Although once considered a "poor mans" building material, due to abundance and use for more common things such as chimneys and unseen construction, they have been crafted in such a way that they created a twisted pattern, which seems to move as you move and play with light whimsically.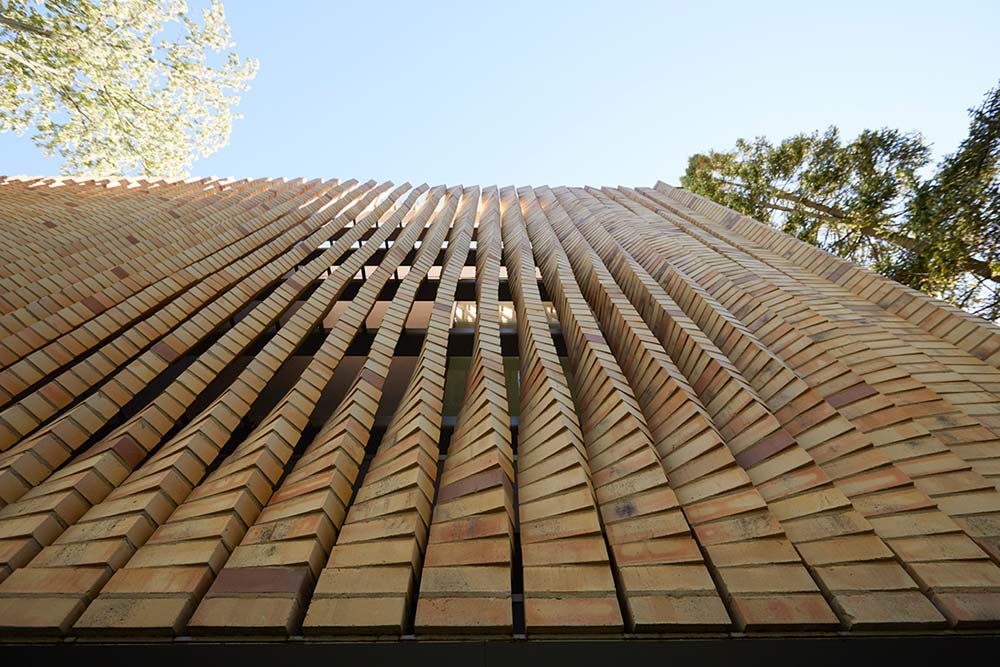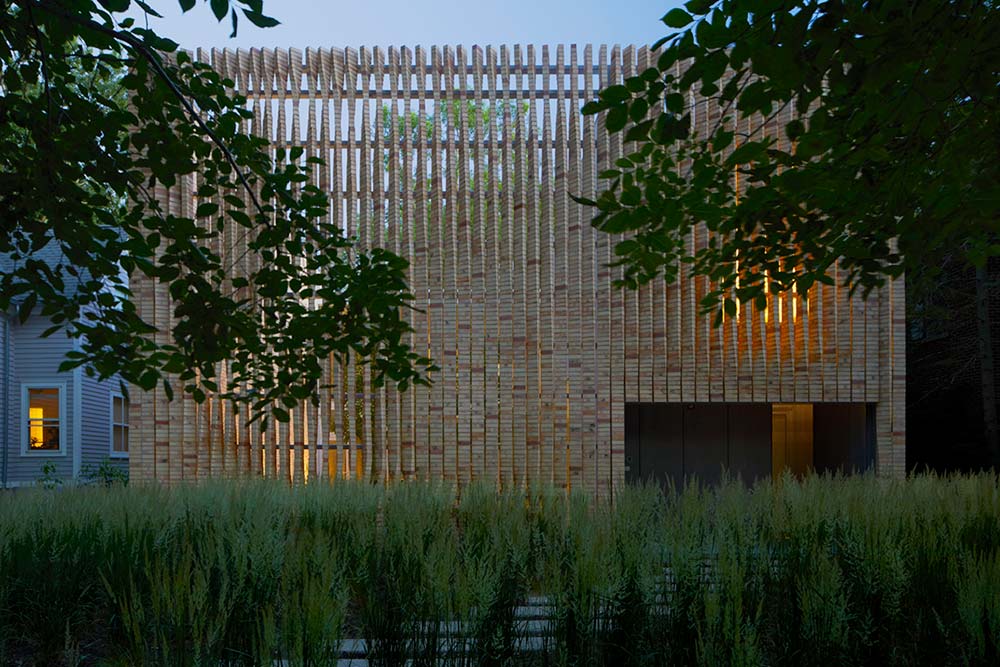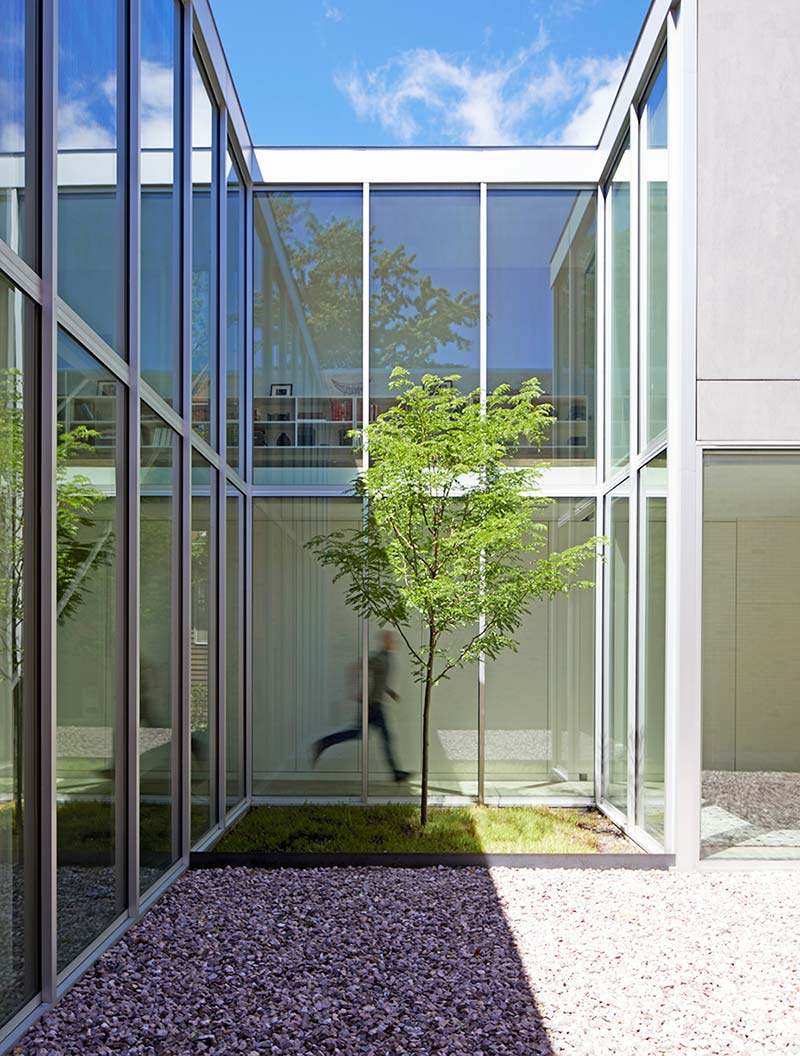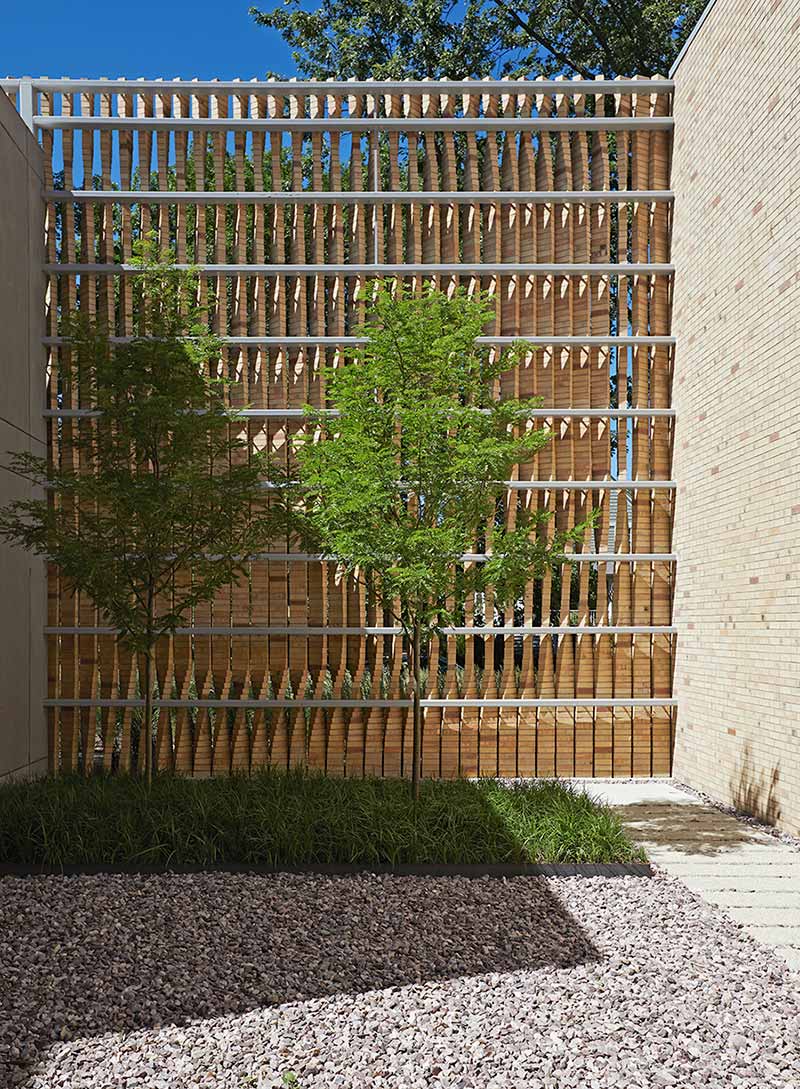 Interior-wise,the design of the house is a creative conglomeration of floor-to-ceiling windows, extended hallways with polished concrete flooring, bright white cabinetry and walls, a floating staircase and a rich wood dining room table – all looking out amidst a rock garden.
Despite the exterior brick wall and hyper-modern interiors, this home still seems to offer an inviting allure, and is a testament of how one can take material that is considered "less appealing", and turn it into a unique piece of craftsmanship worth writing about.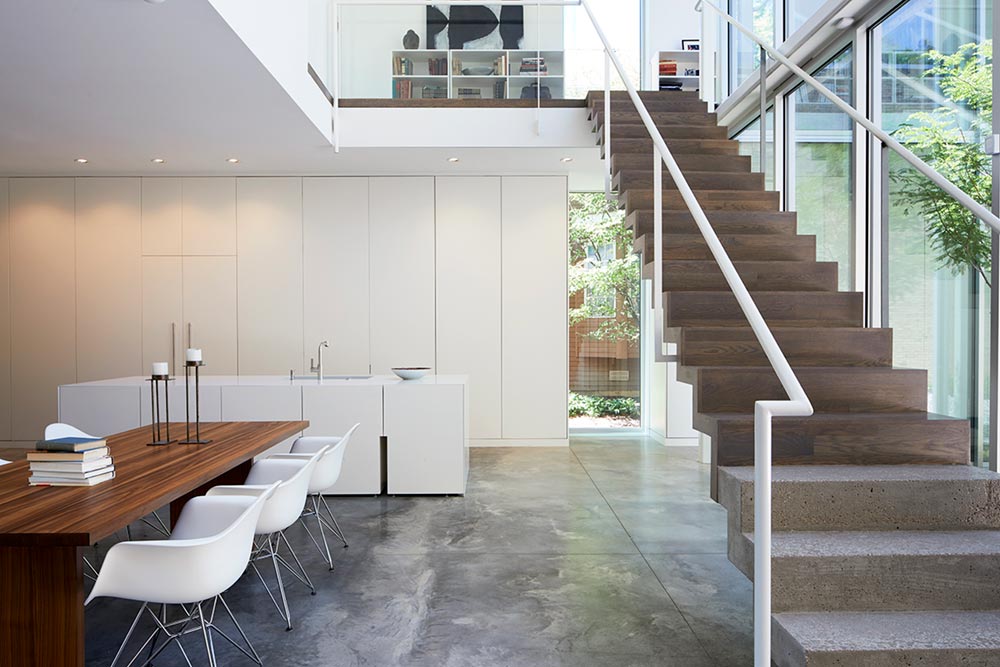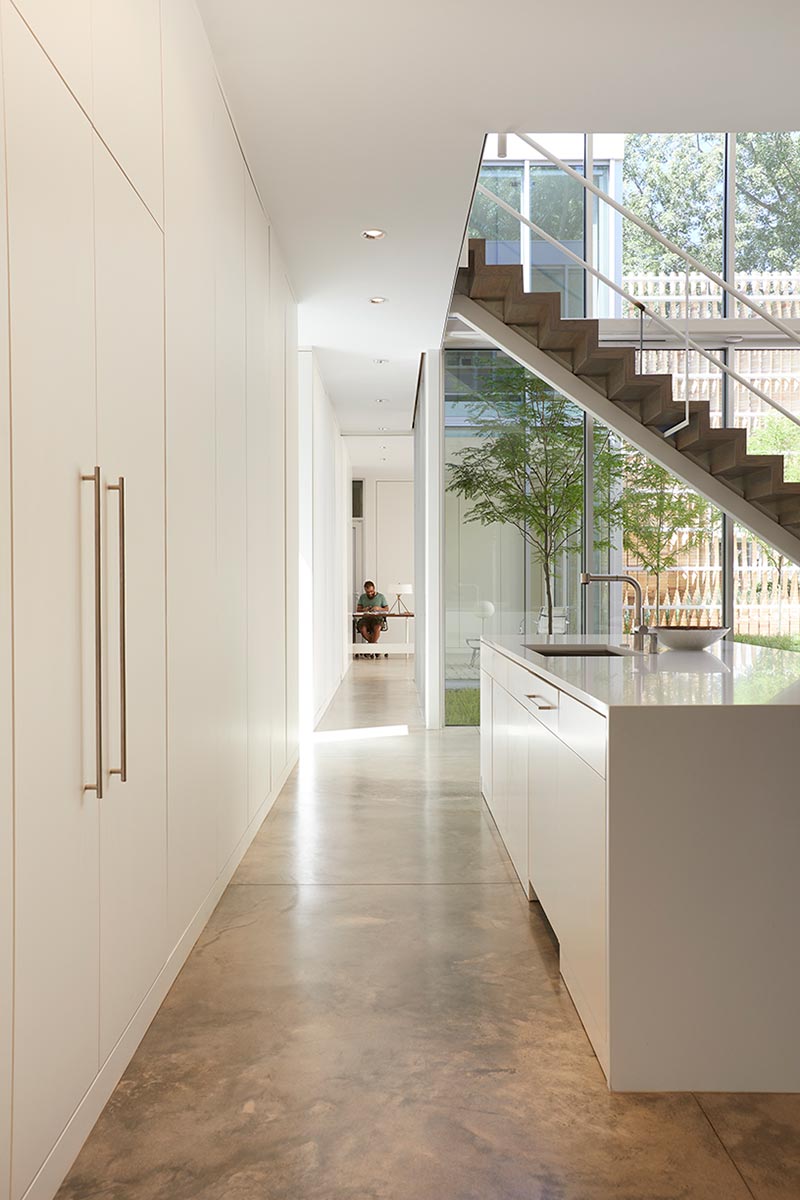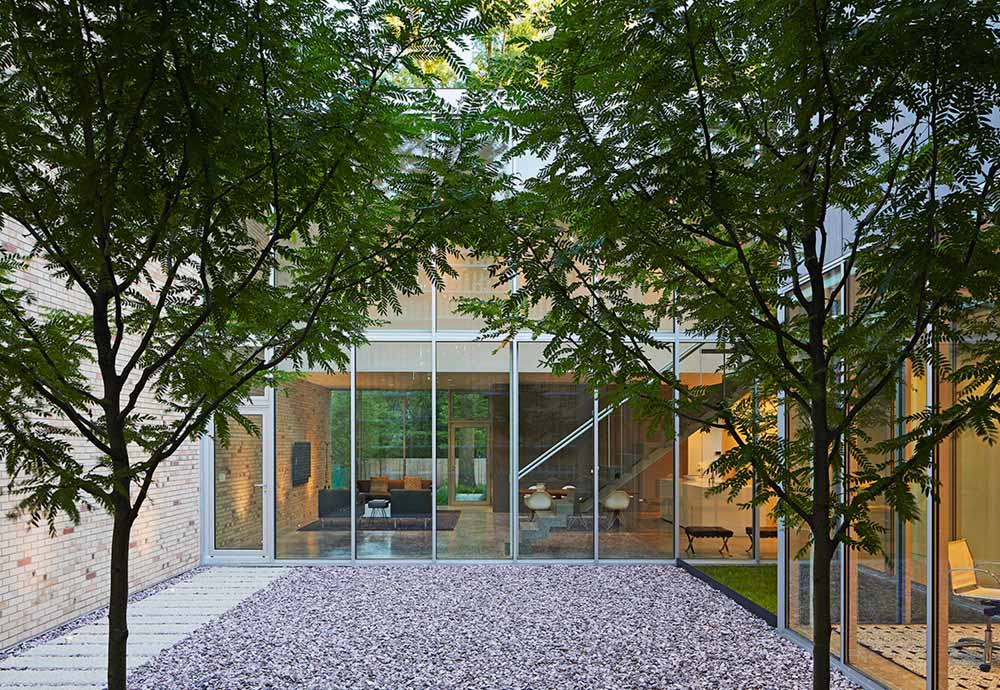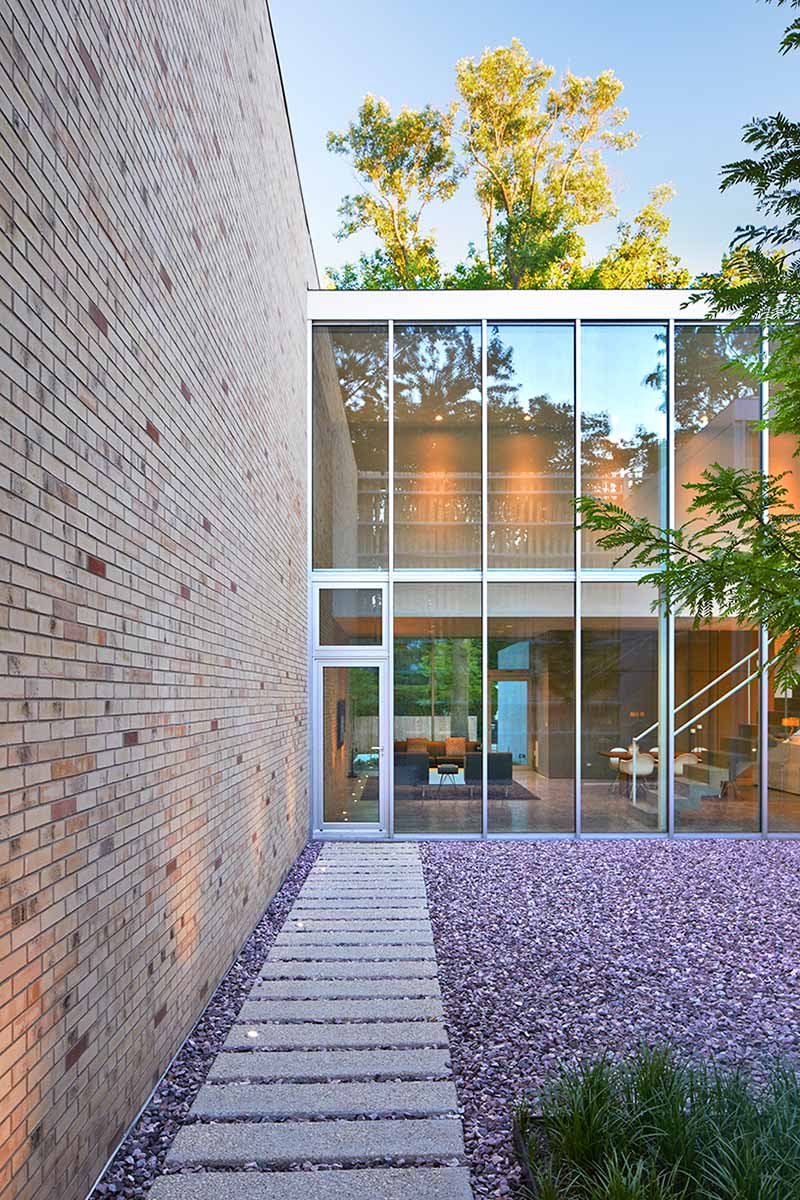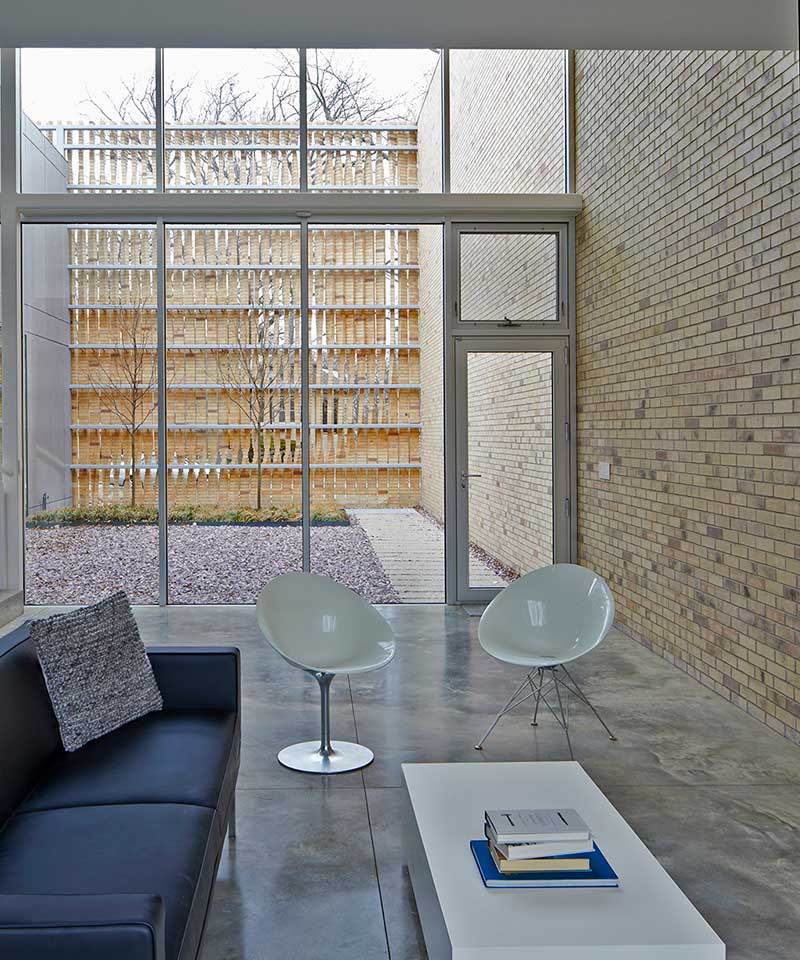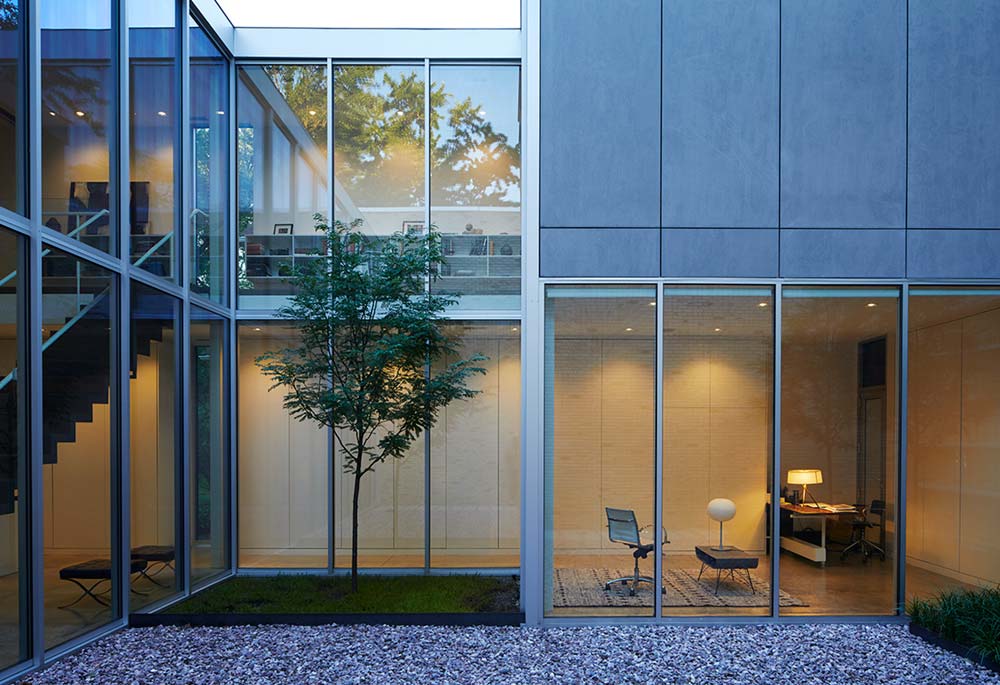 Architects: Brooks + Scarpa with Studio Dwell
Photography: Marty Peters and Brooks + Scarpa