Provocative, is how I would describe Gafarim House. From the impeccably clean exterior lines, painted white among thick black framed windows, to the smooth as glass pool, which sits flush with the patio; the quiet allure of this modern home speaks volumes.
From the street, the house is completely private. Inside, the space is designed as an open concept – flowing from room to room – with amazing views of the Portuguese countryside.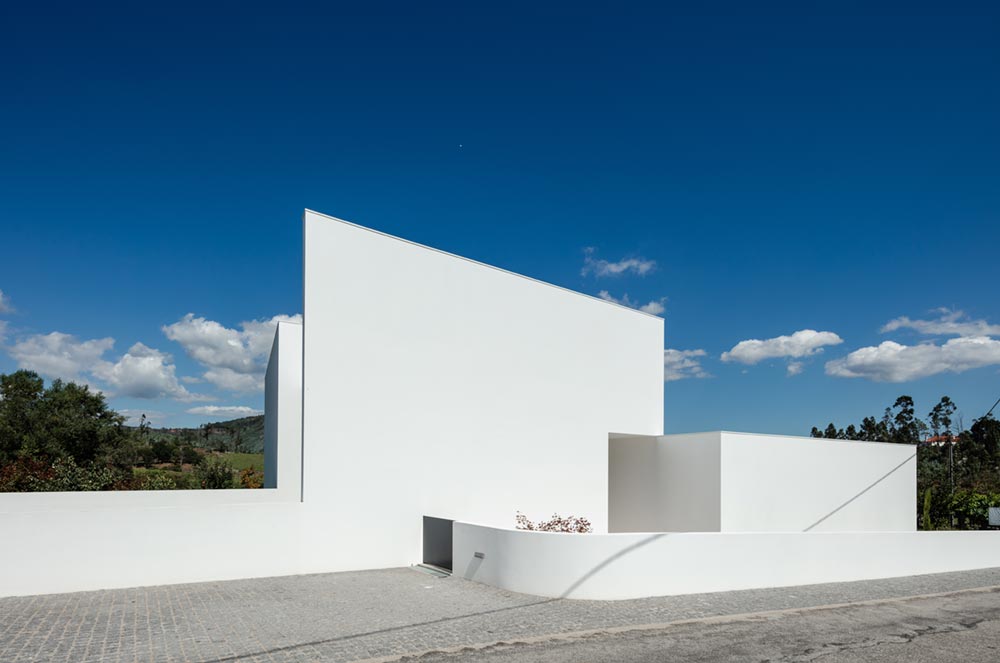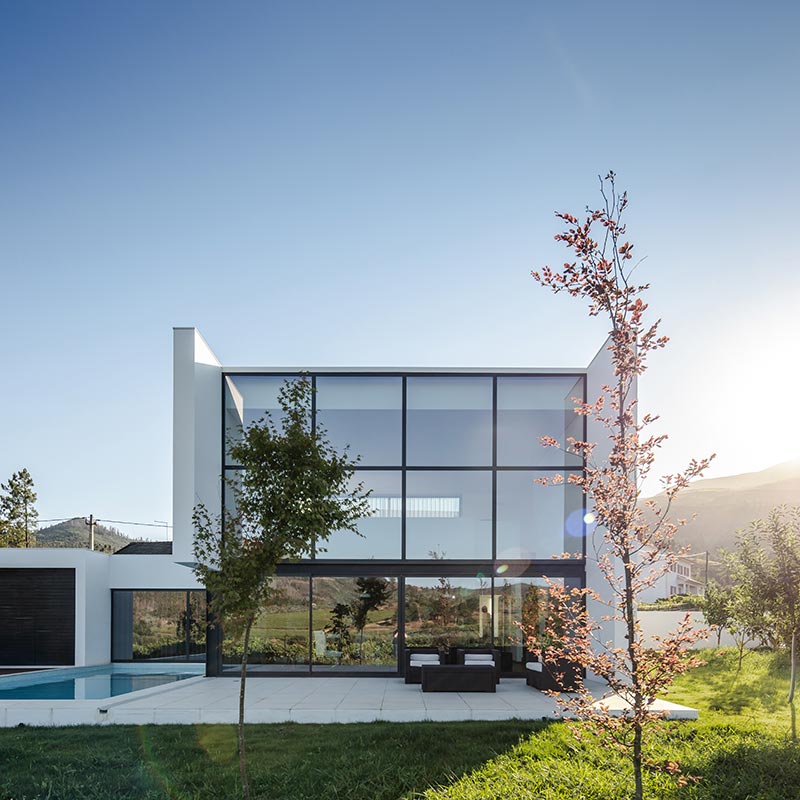 Although considered a country home, this house is contemporary as it gets without being overtly stark, allowing natural light to create warmth, high ceilings to create depth, and a good choice in furniture to bring about a homey feel to the space.
Pieces of furniture such as the elongated dark wood dining room table surrounded by grey cloth chairs, or the larger-than-life grey sectional and wooden cabinets, fit the space perfectly.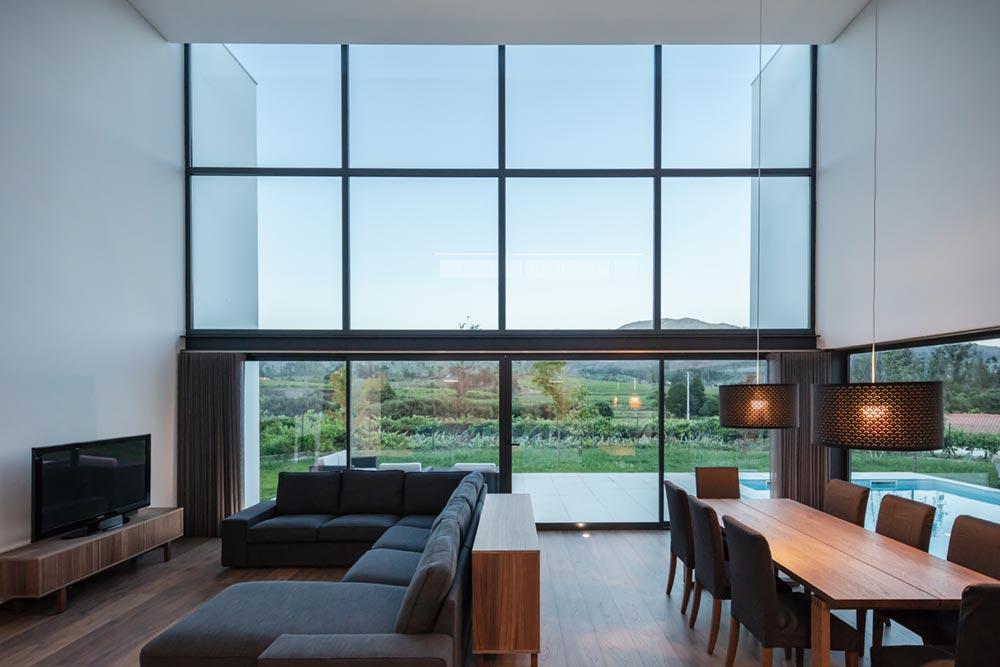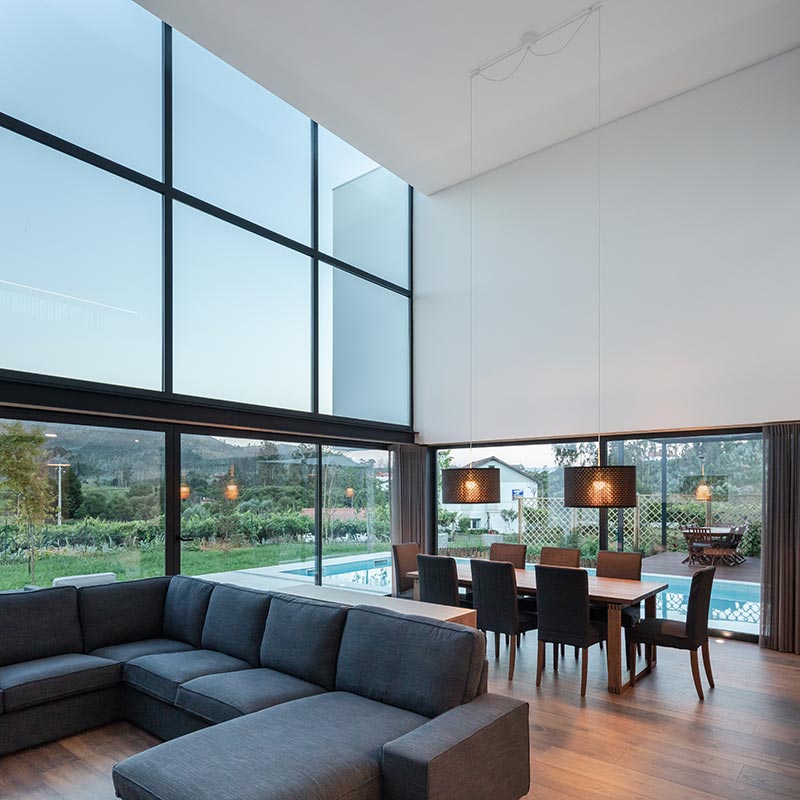 A marble wrapped kitchen island looks on to both sitting areas, slightly raised above the rest, providing symbiotic perfection between a modern interior and a traditional landscape, this modern piece of architecture is provocative allure at its finest.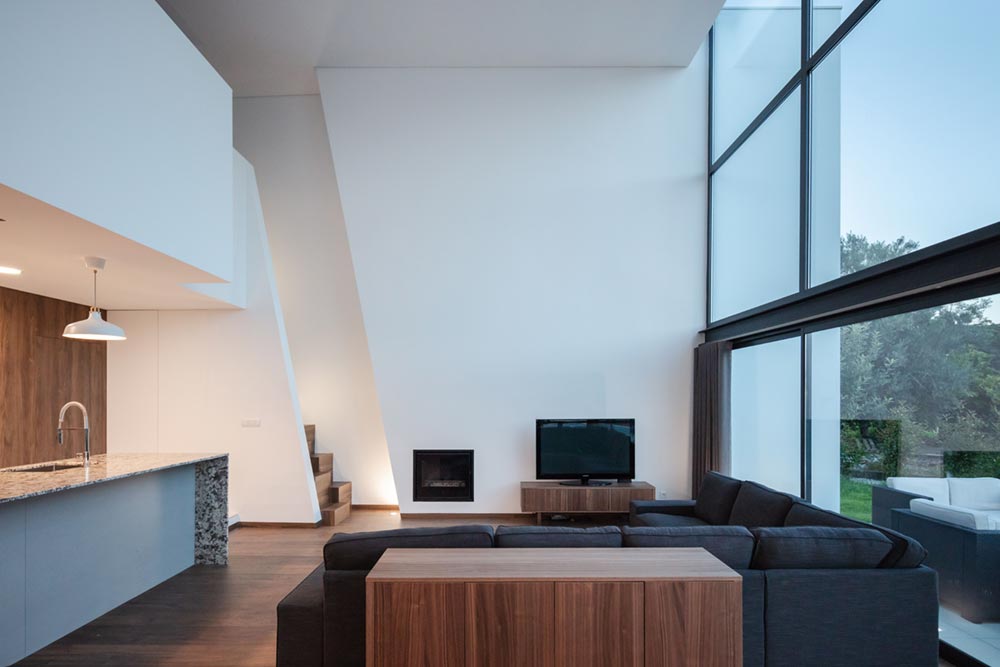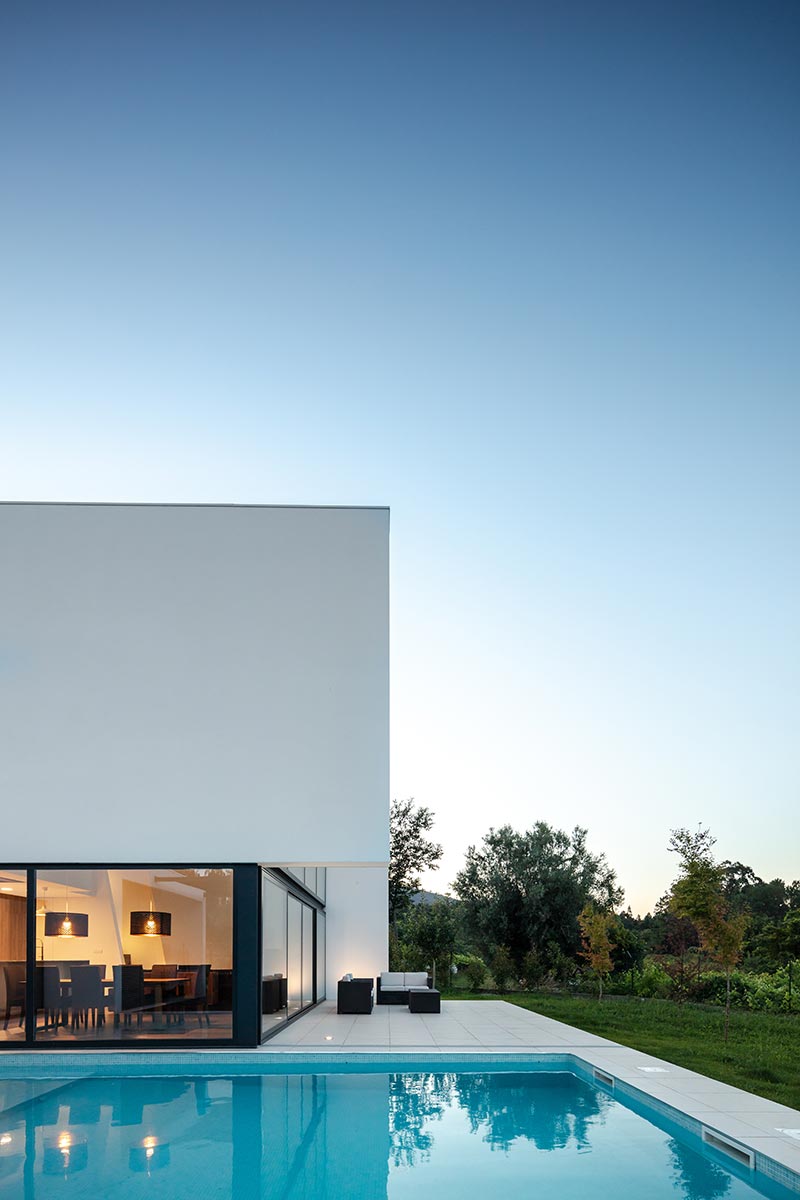 Architects: Tiago do Vale Arquitectos
Photography: Joao Morgado – Architecture Photography