Sitting high above the St. Lawrence River, along the coastline of Charlvoix just outside of Montreal, Canada, rests Residence Le Nid. This cliff-side home offers sweeping views through ample black-framed windows, and blends nicely with its timber tiered surrounding courtesy of the wooden exterior that compliments the scenery.
Meanwhile, the dining area sits in full view of the outdoors on both sides of the home, while being perfectly hidden from the elements despite its open-air availability.
A bridged walkway with glass railings leads the way into the home, while also providing a path to the panoramic lookout wrapped in a tiered wood overhang.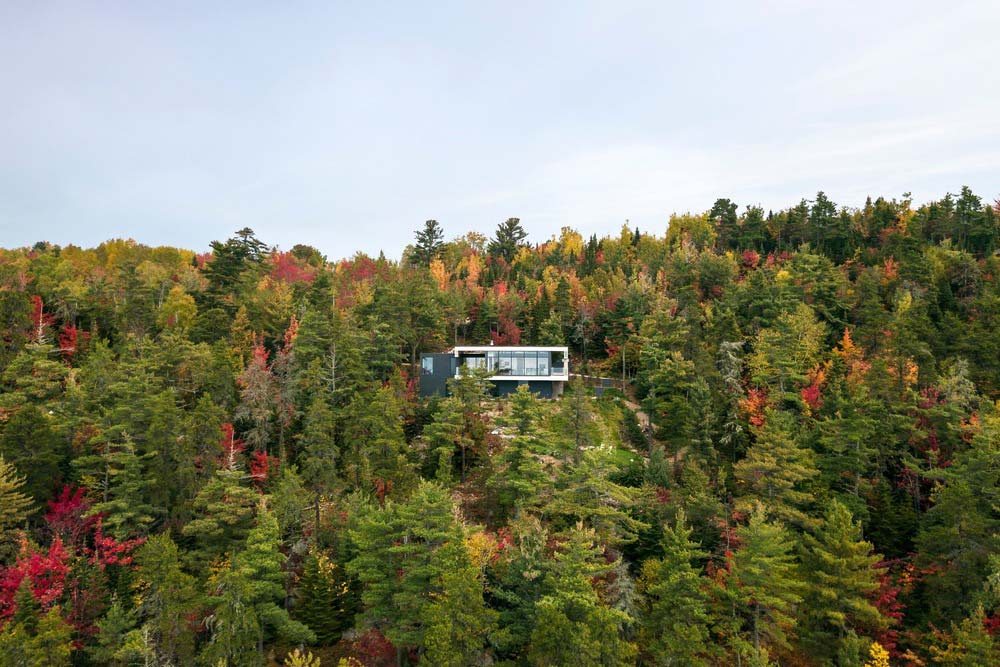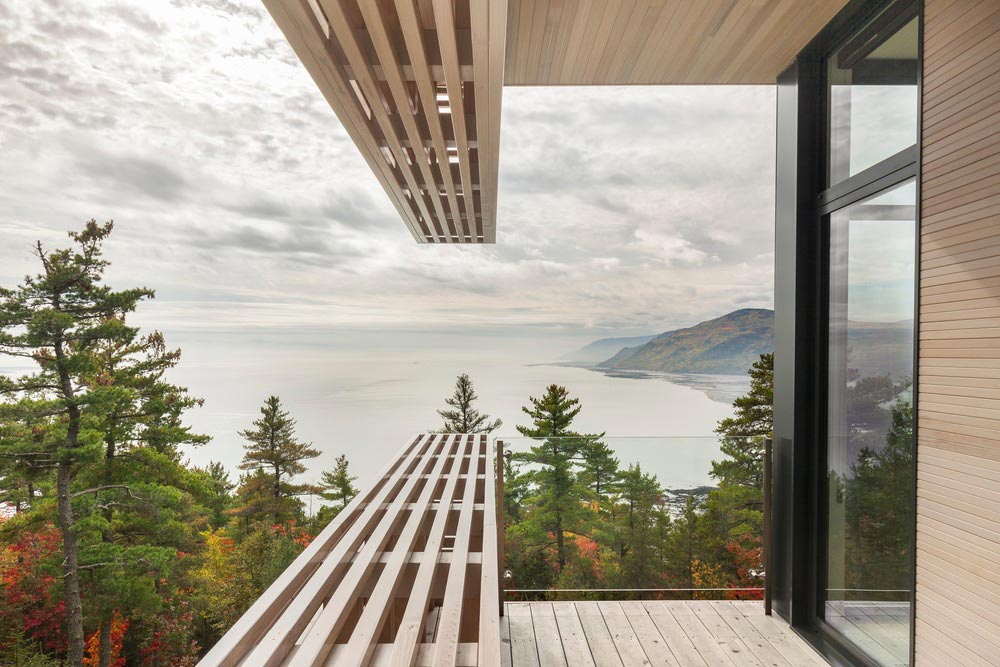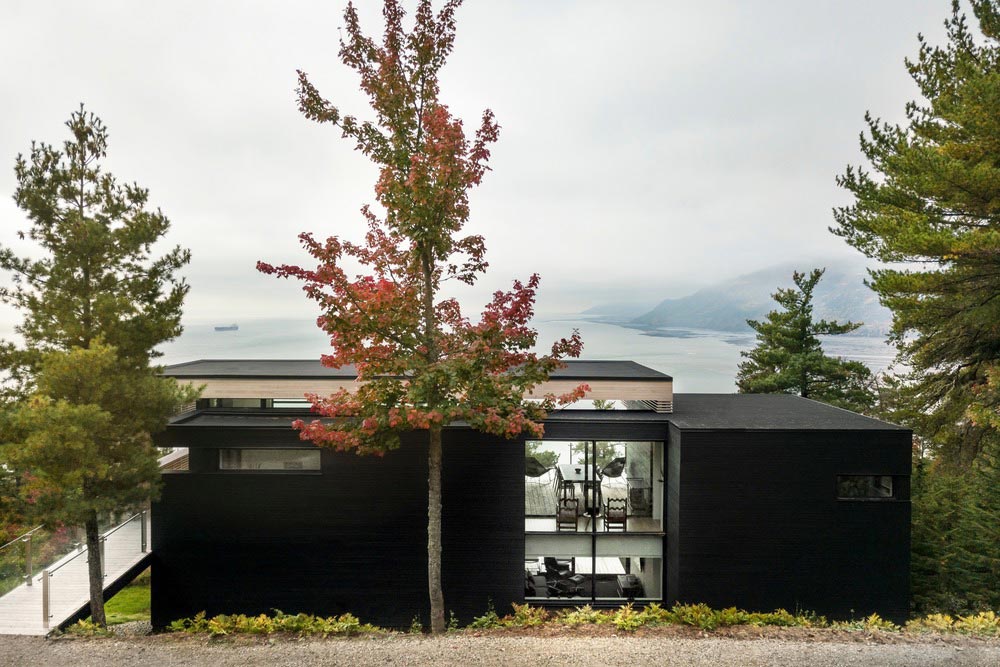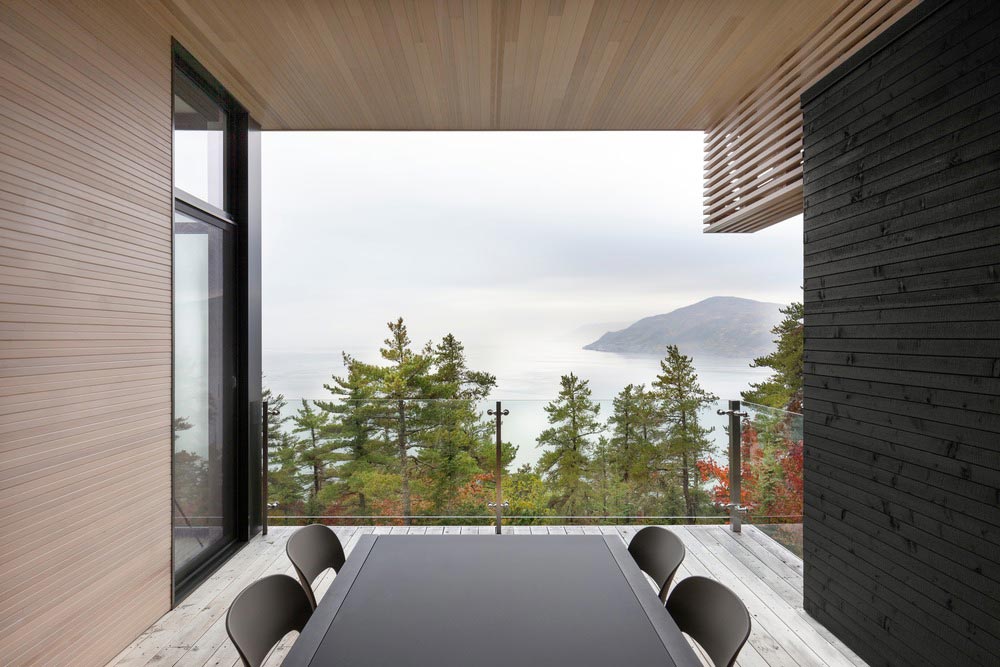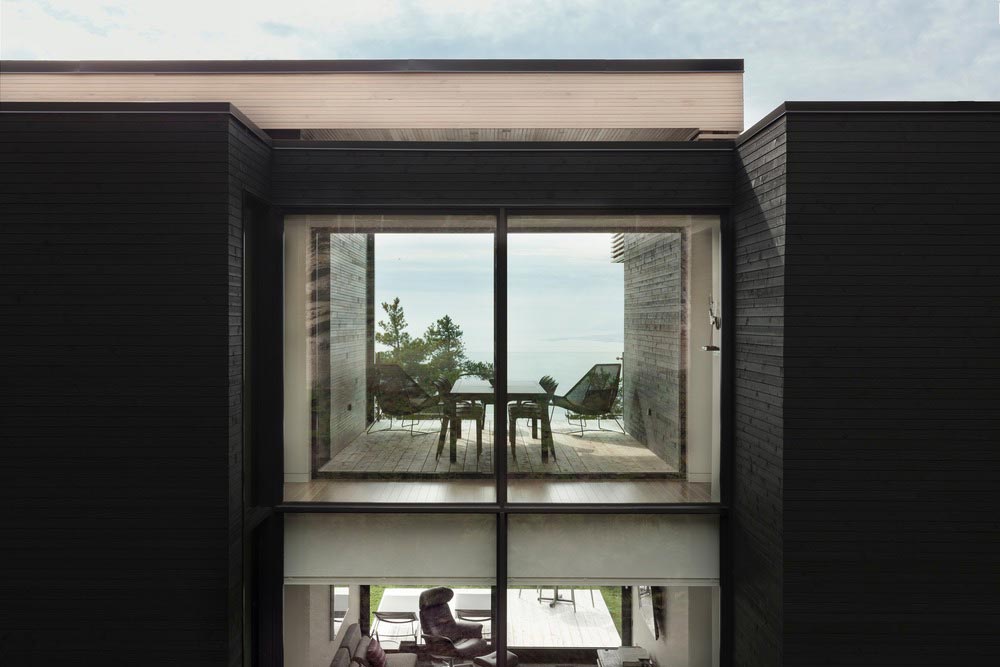 At the backend of Residence Le Nid you will find a sea of rich black "boxes" – if you will, creating a baseline and illusion for the floating wooden floor above it, contrasting this pair of dwelling spaces perfectly.
Although we don't see much of the inside of Residence Le Nid, it is clear this home maximizes natural lighting, outdoor views and wide-open spaces, showcasing the great Canadian plains and highlighting all that Mother Nature has to offer.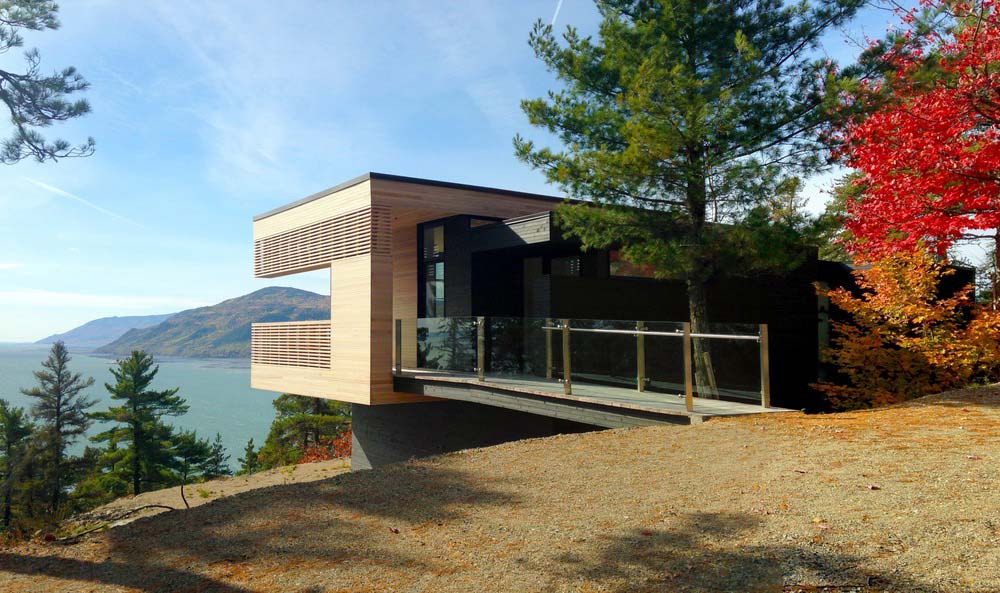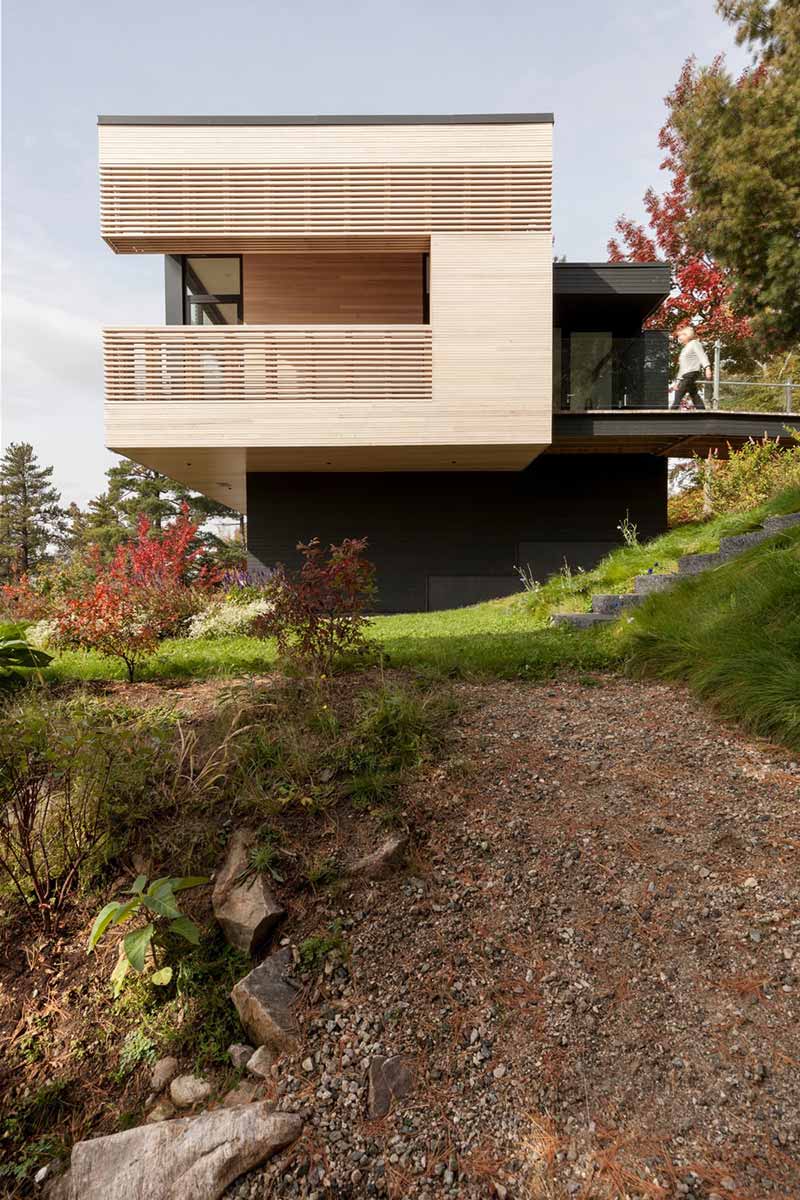 Architects: Anne Carrier architecture
Photography: Anne Carrier architecture