Whether you're a fan of Tetris, a Lego aficionado, or simply are fascinated by amazing architecture; The Interlock is your dream come true.
Set in the Fitzrovia district of London, this interlocking structure stands 5-storey's tall, and offers a multi-purpose space from which to work, lounge or live amidst the three residential units within.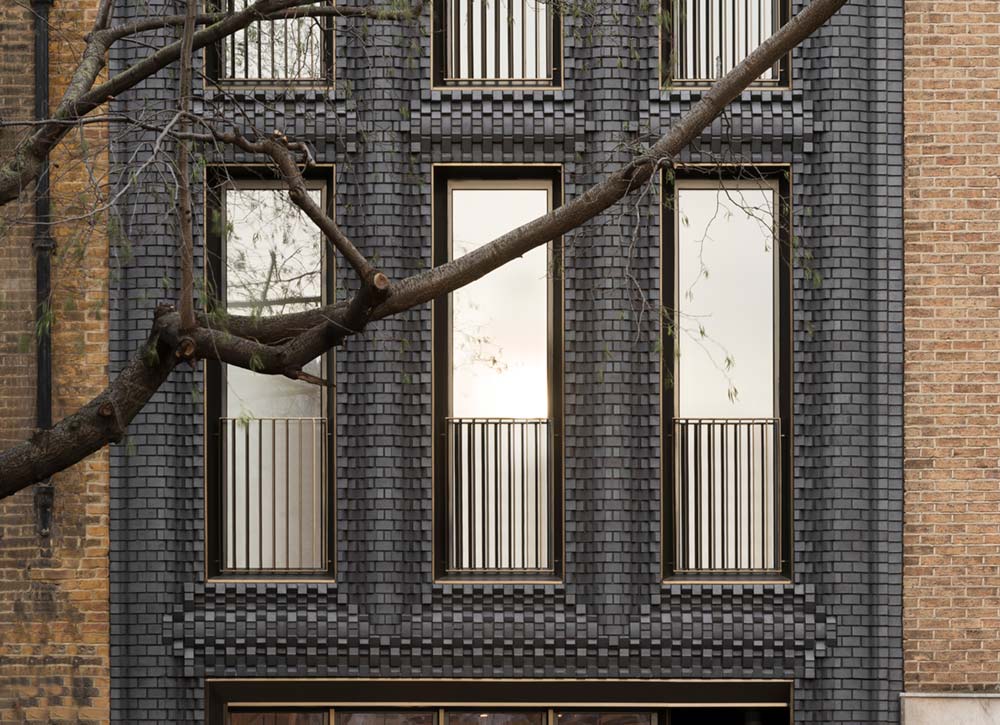 Designed by Bureau de Change, this is a first of their kind – fueled by their commission to create innovative architecture, implementing a 3D type facade with misshapen bricks as their building blocks.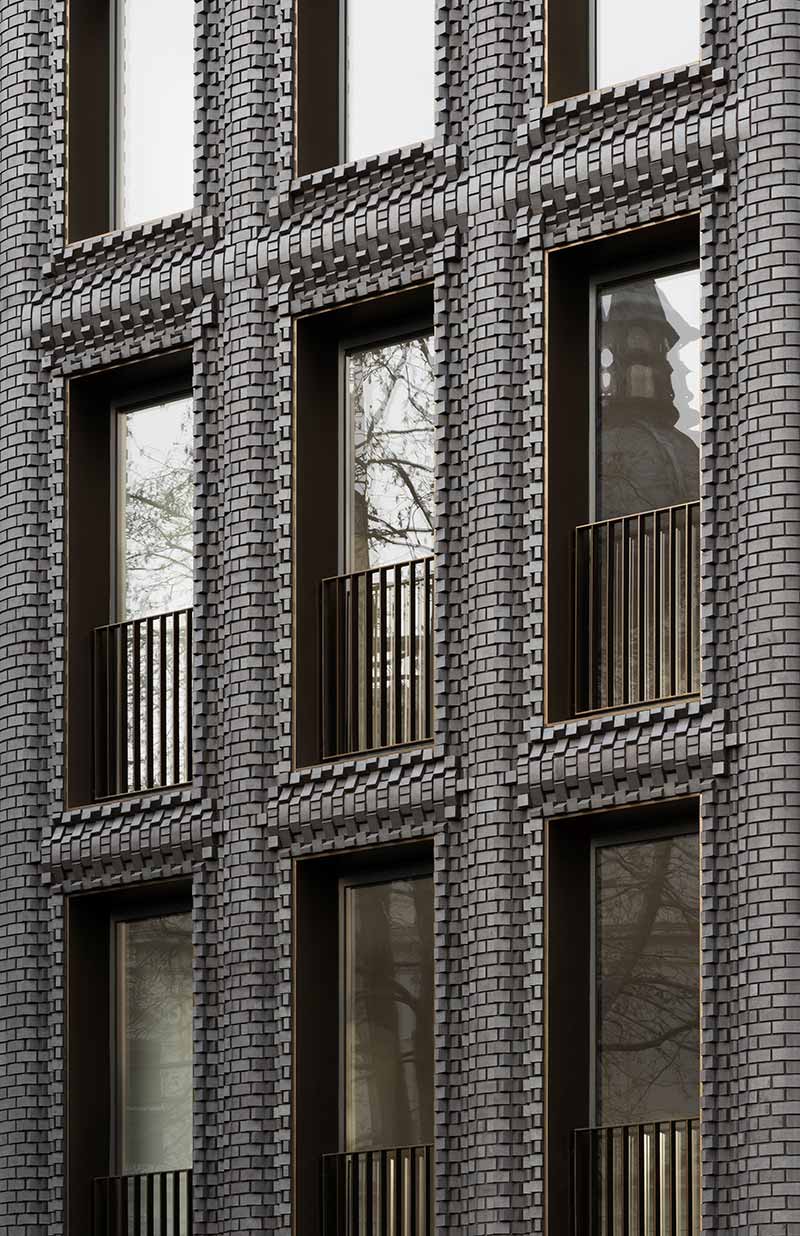 In the evening light, The Interlock appears regal with its Blue Clay bricks interwoven among elongated windows in triplicate on each floor; creating a reflective appeal as well as a sense of importance – as though, whatever goes on within this matt mold, is definitely of a fine nature.
Nestled between 19th century buildings and post-war structures, the exterior brickwork of this space makes it an illusive timepiece, having onlookers wondering about the history and origin of such a contemporary yet timeless configuration. While the interior boasts of a modern appeal – with its marble-wrapped bathroom, flat white walls, ebony encased skylight, glassed in partition, wood flooring and open concepts throughout.
Top to bottom, The Interlock is a shared vision that translates into a new kind of English streetscape, turning traditional into transformational!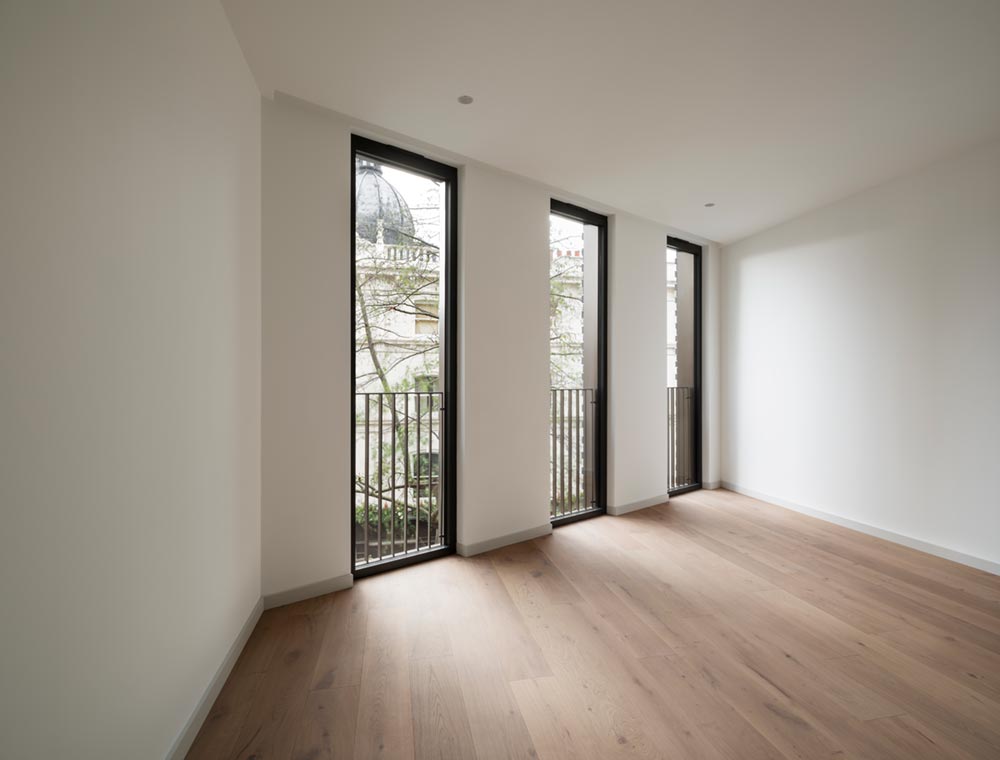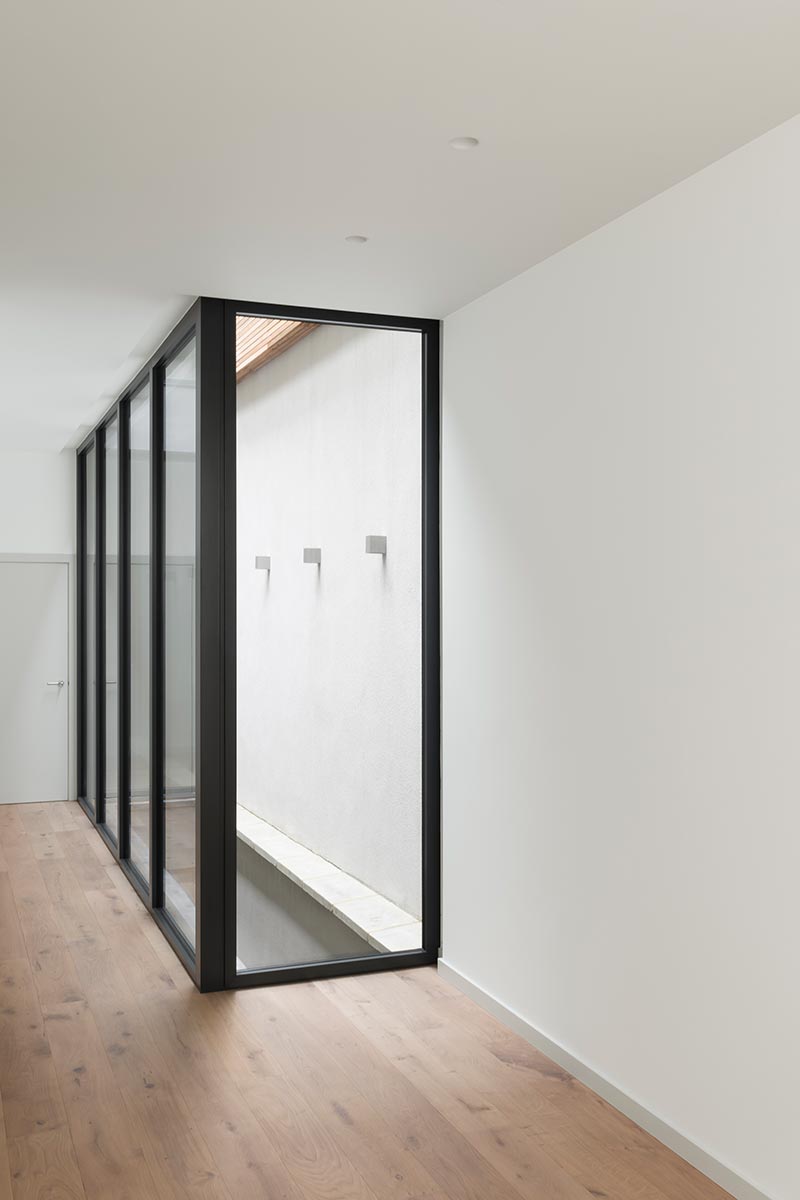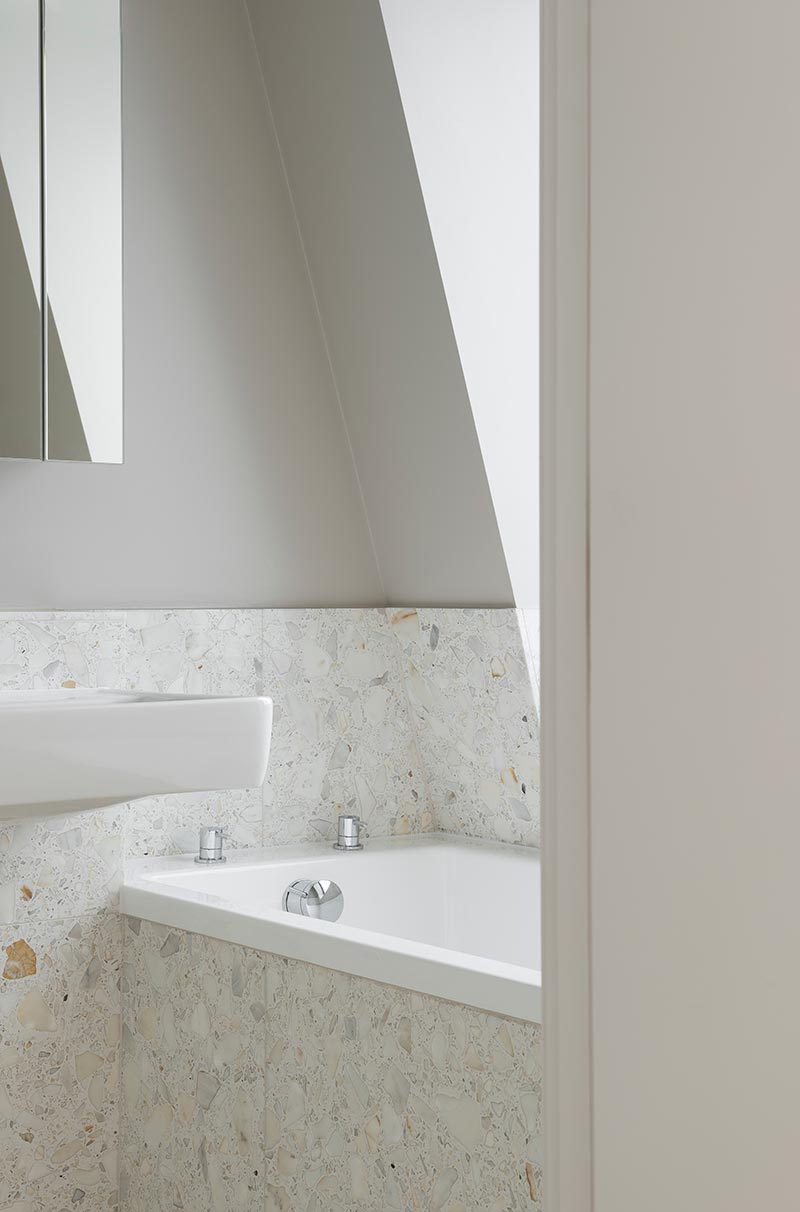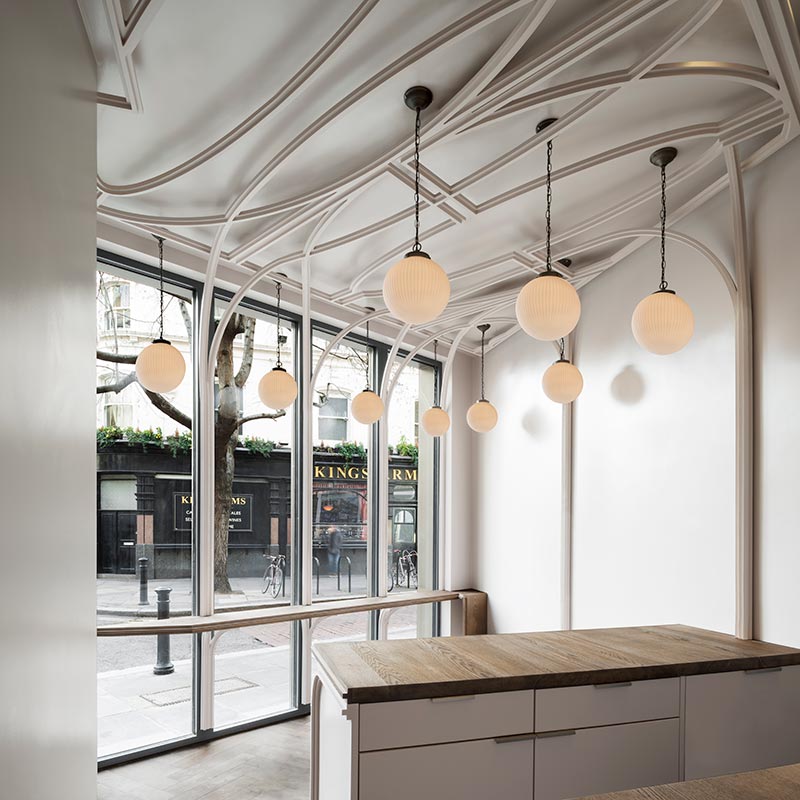 Architects: Bureau de Change
Photography: Gilbert McCarragher