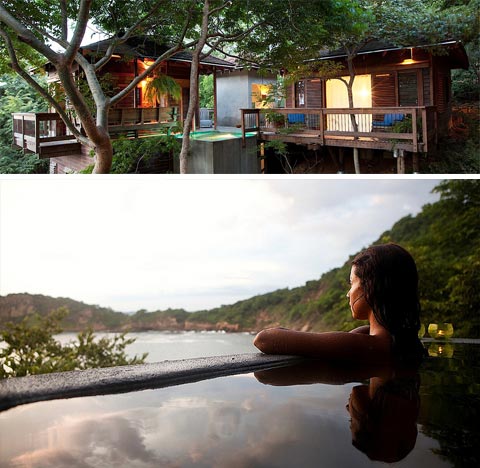 Nowadays, it seems there are more and more luxury treehouse hotels popping up across the globe. Take for example the Aqua Wellness Resort – a stylish hotel with private, secluded villas nestled among the treetops on a private white sandy beach along Nicaragua's Pacific coast. Hmm, I sure like the sound of that…
Elevated within the forest trees, constructed of sustainable hardwoods and furnished by local artisans, each villa minimizes its impact on the primary forest, offering magnificent views of the rainforest and the Pacific Ocean. Each is equipped with a plunge pool and serta sleepers to relax and lounge to the sounds of tropical nature.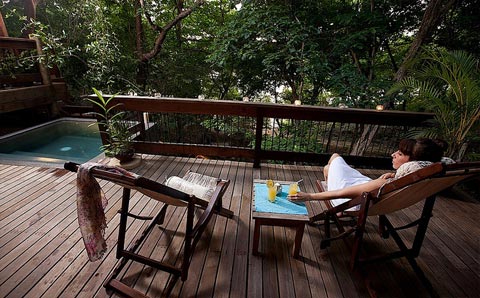 Lava stone pathways and wooden bridges meander amongst ginger plants, banana groves, and hillside streams, leading you to the beach and resort. No doubt, this is the place to unwind while experiencing pretty awesome treetop living.