In Sao Jose, Costa Rica, a small house made out of recycled shipping containers illustrates how design can be an important device providing comfort at a very low budget!
The challenge for this house was clear: less would have to be inevitably more. So the use of prefab structures became a crucial premise in this architectonic experience. But how can an industrial cold steel container give any kind of hope for such a fine project to be successful? Let me tell you about the process behind this incredible metamorphosis!
Two used shipping containers with 12 for 2 meters are placed side by side, elevated from the ground by several concrete foundation points. The space between both volumes shelters an open corridor that provides access to the outdoor space.
Two prefab concrete stairways punctuate symmetrically the building composition while functioning as the path to the entrance doors. Once inside the house, a total space of 93 square meters is revealed in a surprising way…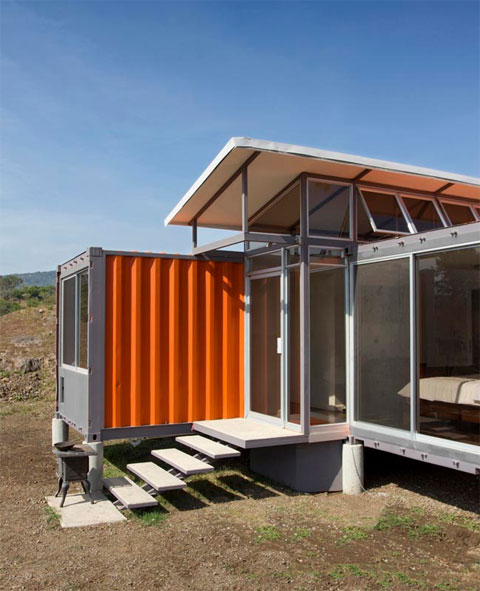 The physical limitations of the recycled containers were converted into major qualities. An open area is used to connect living, dining and kitchen areas while the two bedrooms and the bathroom take advantage of the containers width to fit in nicely.
The orange color that shines on the outside skin of this building is balanced with the white painted walls and ceilings of the interior spaces. A wooden pavement distracts the visitors once again from the container image… Floor-to-ceiling windows reinforce this strong statement: the beast (a used shipping container) was turned into the beauty (a home…)!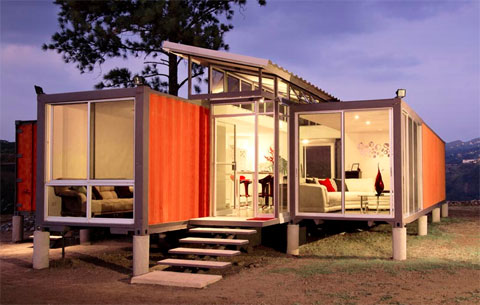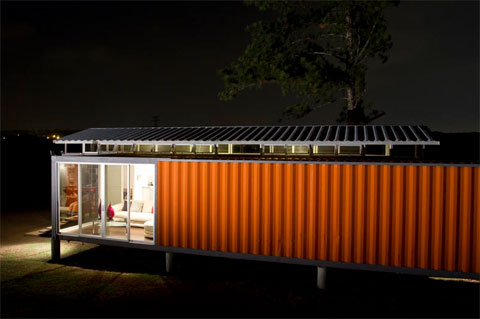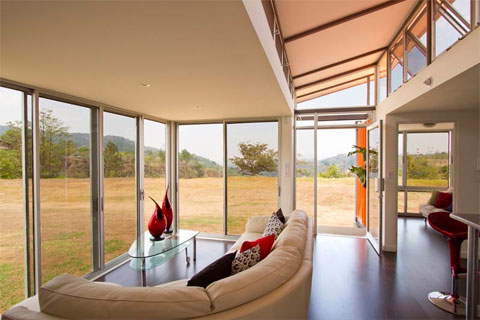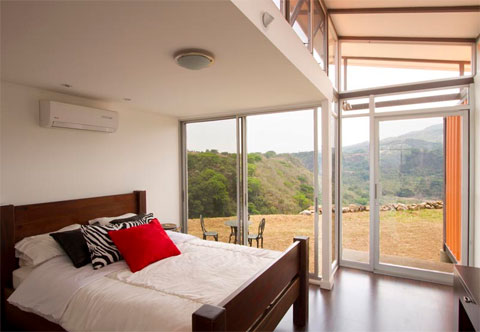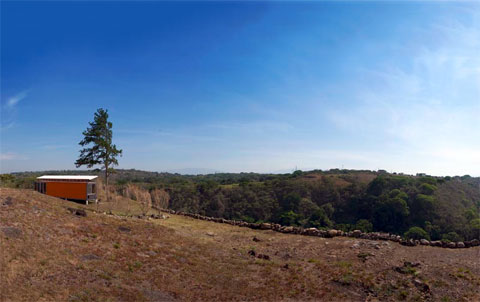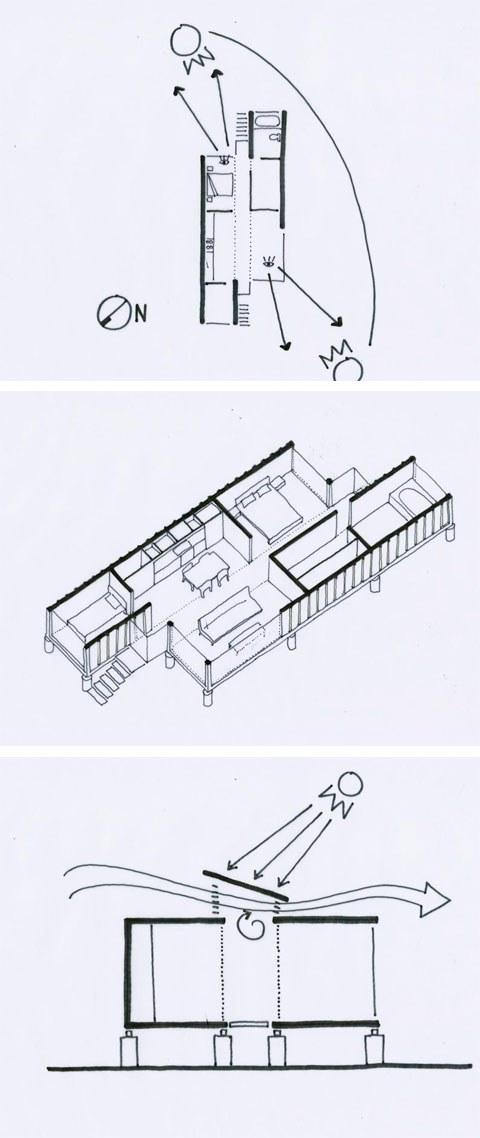 Architect & Photography: Benjamin Garcia Saxe