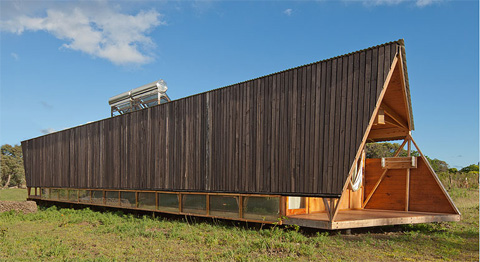 Let me introduce you to a distinctive housing project made for a very special place: Morerava Cabins. This isn't a conventional prefab cabin project because of the site for where it was meant to be erected: Easter Island. This Polynesian island in the southeastern Pacific Ocean is one of the world's most isolated inhabited islands. The challenge was to offer a low-impact retreat to visitors without damaging the already fragile Eco-system environment.
The conceptual process presents a brilliant resolution for such a hard task: to firmly preserve the native flora and fauna, the cabins were initially built outside the island. Then the structures were placed on piers and carried to the specific spot on the island.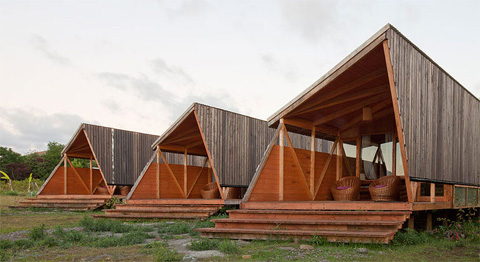 The layout of each prefabricated building couldn't be more precise and simple: a simple ground floor with 77sqm of built area. Elevated from the natural ground by a wooden staircase, the whole program is organized in three areas: social, service and private. An open space for living, dining and kitchenette extends its atmosphere into a pleasant outdoor terrace while a bathroom and a bedroom complete the rest of the Morerava Cabin. All surfaces and structural details reinforce the use of wood contributing for a smooth relation between architecture and nature.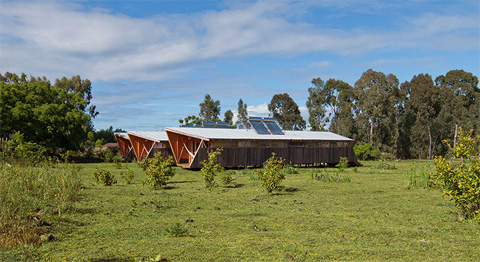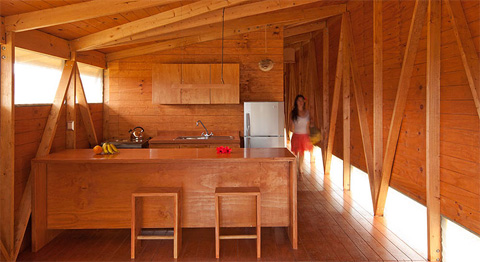 Now check out the energetic autonomy of this building: a rainwater collection system stores and treats the water for re-use while hot water comes from solar heating tanks supplied by solar panels located on each cabin roof, avoiding the use of gas or electricity. The goal of transforming the land as less as possible was ingeniously accomplished…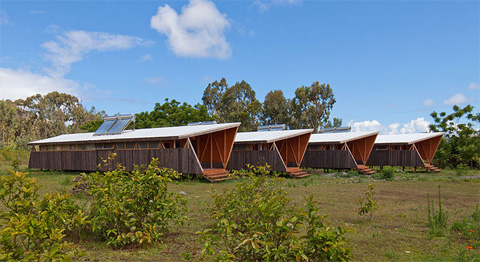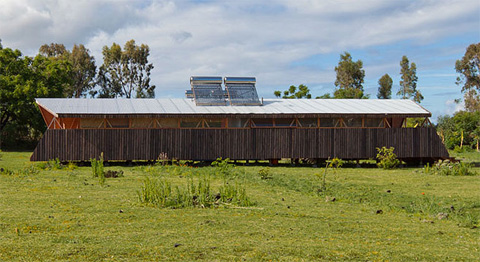 Architects & Photography: AATA Associate Architects