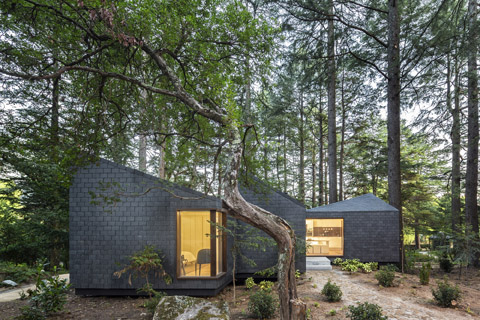 The common definition for modular architecture relies on composite buildings which can be made larger or smaller by adding or removing certain components. This can be done without altering larger portions of the building. Modular buildings can also undergo changes in functionality using the same process of adding or removing modular components. That's what happens in the Eco Resort Pedras Salgadas.
Seven prefabricated cabins are carefully nestled amongst the ancient trees of a park and spa in Portugal, conceived as different combinations of three identical modules, which includes a living room, kitchen, entrance hall, bathroom and one bedroom.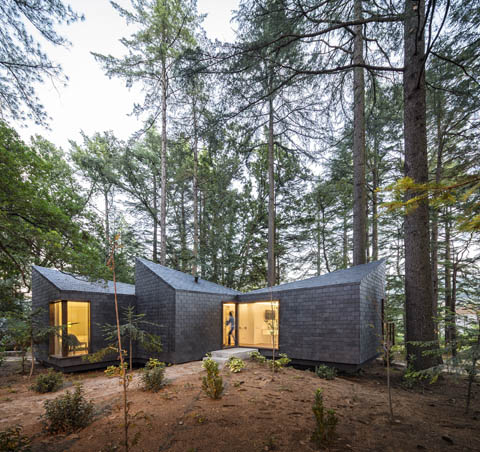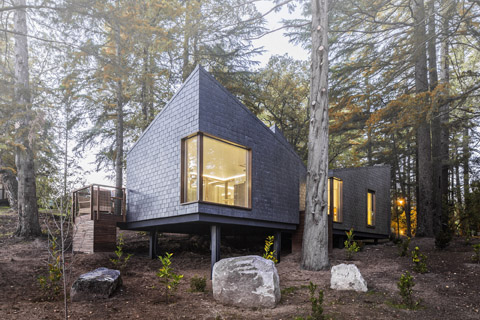 The main purpose of such flexible composition comes from the need of perfectly fit in the irregular hidden geometry of the landscape: Eco Resort huts wisely occupy the empty spaces between trunks of large trees allowing each building to be distinctive and special.
All seven cabins are raised up on steel pillars in order to sit quietly without the need of site preparation. This ingenious solution guarantees a minimal impact on the natural topography establishing a symbiotic relation between architecture and nature.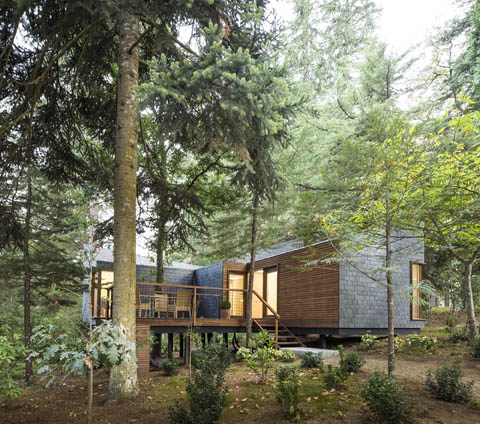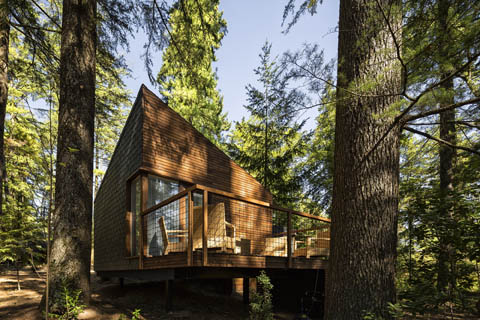 To enhance such remarkable relation, each building has its facades clad with grey slate tiles and balconies surrounded with wooden slats. Pitched roofs are made of the same constructive system conferring a stone quality to the cabins while interior surfaces are painted in bright white. Wooden indoor pavements reflect the exterior forest atmosphere at the same time as the generous corner windows create the optic illusion that the park is practically inside the house…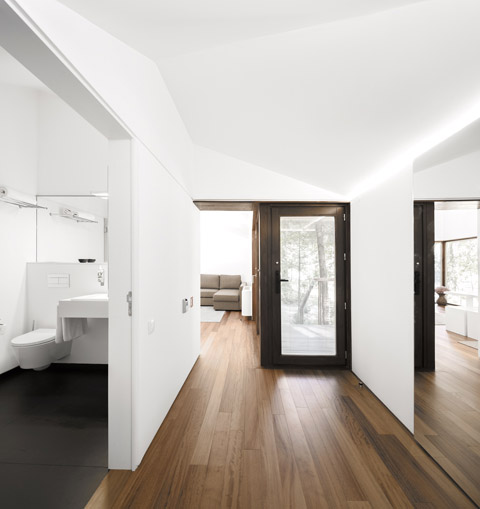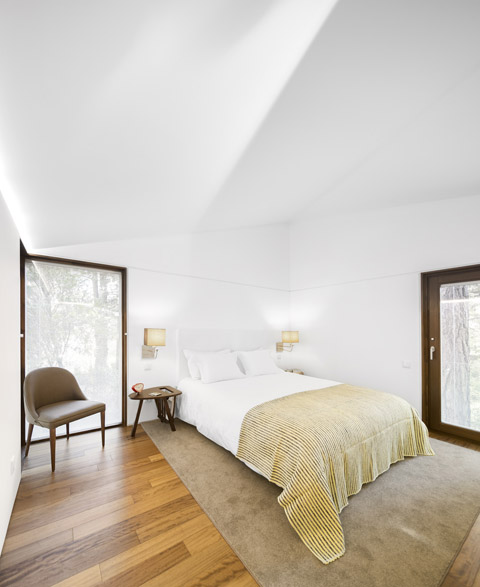 Architects: Luis Rebelo de Andrade + Diogo Aguiar
Photography: Fernando Guerra