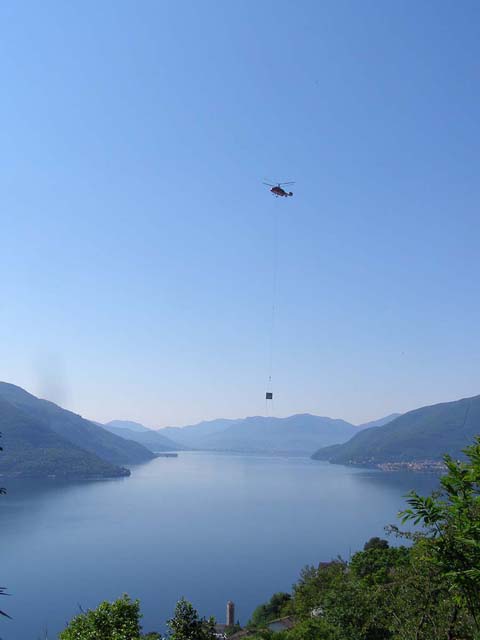 Lake Maggiore is a famous large lake located on the south side of the Italian Alps. This natural wonder is now enriched by an astonishing prefab house called Micro Compact Home 016. The most impressive detail about this tiny standard building resides on its ability to gather – In a 2.6 meter cube – a considerable amount of functions.
The program consists of a small veranda for the entrance area preceding the single volume that contains a double bed – which lifts and lowers – a guest bed, a dining / working area, a toilet shower and a small kitchen fitted with microwave, freezer and fridge.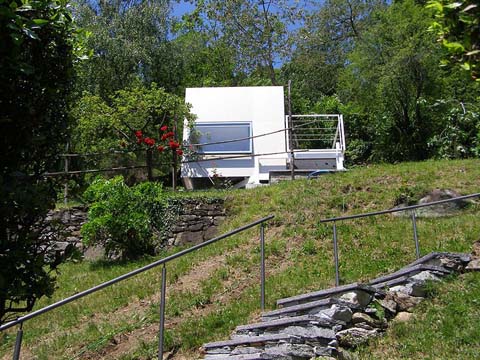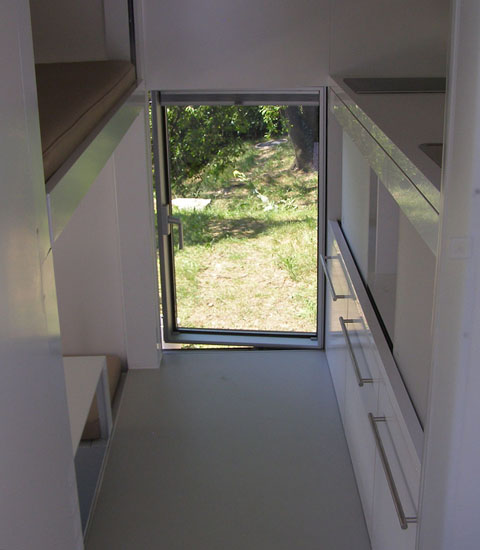 The inhabitable cube has a lightweight frame made from aluminum rather than timber in order to ease the transportation from the factory to its final destination. A metallic white skin covers the whole facade of this tiny residence while three proportional windows are carefully disposed – one per facade – In order to obtain the best views over the lake.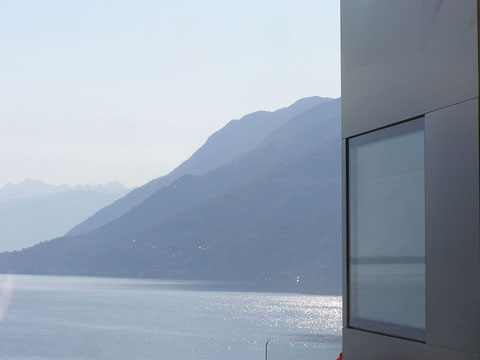 The site has been previously prepared with four small foundation pads and also with water, waste, electricity and internet. All these elements were ready for an immediate connection after the proper installation of Micro Compact Home 016. However a crucial question remains unsolved: the means for transportation. Would you believe it if I told you that this tiny prefabricated cabin was lifted in by helicopter and only four minutes were needed to assemble it in place?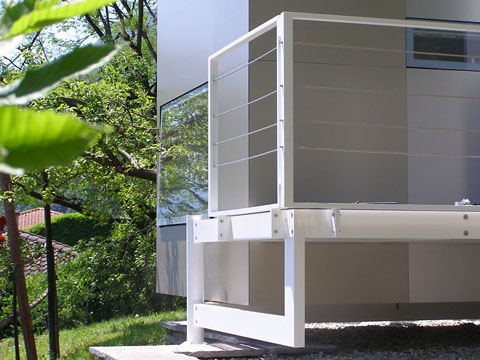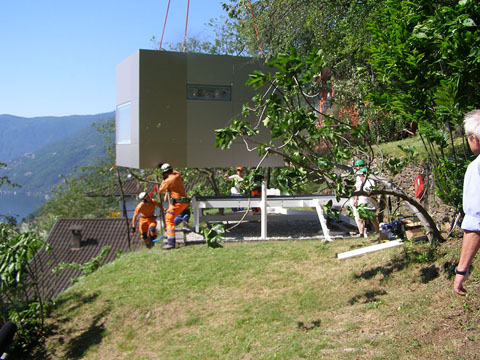 Architects: Horden Cherry Lee Architects
Photography: micro compact home