When wood structures and recycled shipping containers are perfectly combined, a thin line is magically drawn between two opposite worlds: organic and industrial. The Savannah project illustrates the merging of these different realities into a single living space. The result: a contemporary green home created with two 3.7sqm recycled containers.
Located in the city of Savannah, this single story building takes advantage of the adaptive use of this universal device to generate a simple and flexible residence for a couple with a minimum waste of budget and energy.
An elevated terrace made of local wood invites us to enter through a glass sliding door positioned between two parallel blue steel containers. The disposition of the program follows a clear and decisive conceptual option: avoid partitions in the interior by cutting a significant part of the edges of both recycled shipping containers.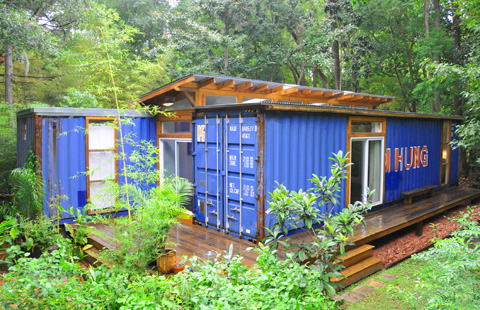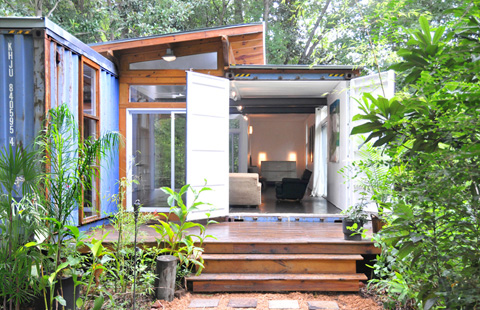 This decomposing process allowed the conquest of a comfortable open space. Living, dining and kitchen areas are arranged as a spatial sequence that benefits from strategic openings to an outdoor terrace. Only the bathroom is totally isolated from the rest of the program while a double bedroom is deliberately placed in a projected area of one container creating a second terrace area.
The blue facade of Savannah Project was left untouched, respecting its original state…maybe a poetic reference to its amazing capacity to absorb a new function so distant from its primary use. As exteriors were left untouched, interiors are bright and modern composed by three colors: white for ceilings and walls; black for flooring and wood for framework… an invisible boundary between organic and industrial lives inside this unique architecture.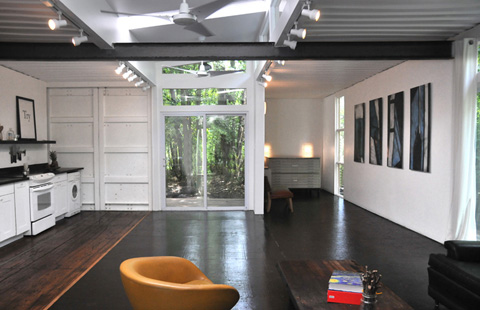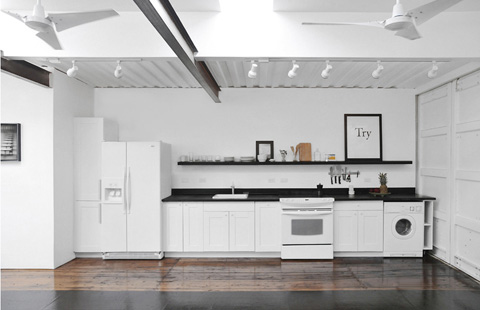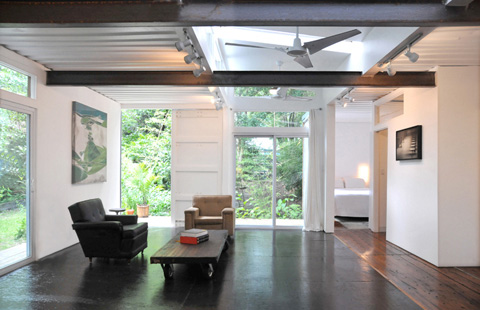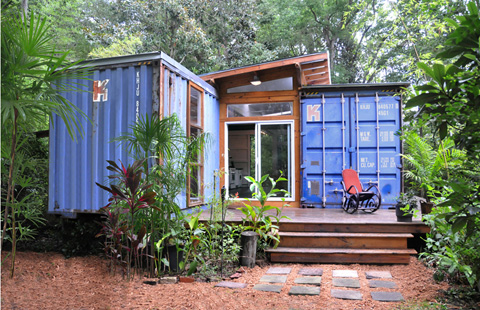 Architects: Julio Garcia – PSP
Photography: Tessa Blumenberg