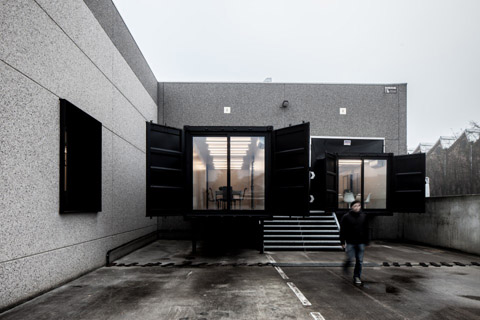 While practicing architecture, limited budget doesn't necessarily mean poor results… On the contrary, Container Offices were conceived under these circumstances and the outcome couldn't be more perfect!
Two printing companies bought a former textile warehouse with 4.000sqm, a giant space to be properly adjusted to different functions and image. So, the design concept was based on a very pragmatic solution: rather than building a brand new construction in the warehouse, thirteen shipping containers were recycled and assembled in order to house the new program.
The flexible and modular character of the containers lead to an interesting relation between the existing space and the new steel "inhabitants". All recycled shipping containers were adjusted to their new lives as office spaces.
Openings for doors, windows and passages were cut. Interior partitions were erected. Outside walls were painted in vibrant colors to contrast the dark-grey concrete of the warehouse while transparency was adopted in the interstitial spaces between containers.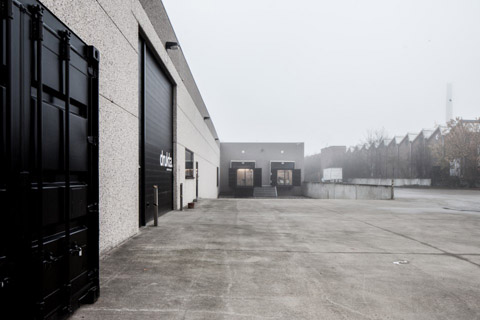 Three containers are projected out of the existing building to absorb as much natural light as possible, taking advantage of the previous loading docks. A clear approach was developed for the interior finishing of the containers: MDF panels painted white or OSB panels for ceilings and walls while carpet was adopted in different colors to the pavement.
One might say that assembling shipping containers into larger constructions, and fitting these into existing buildings, is a valid solution for contemporary architecture, don't you agree?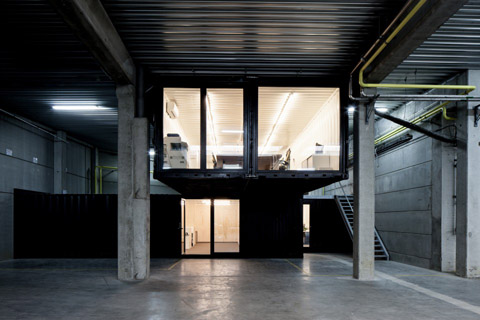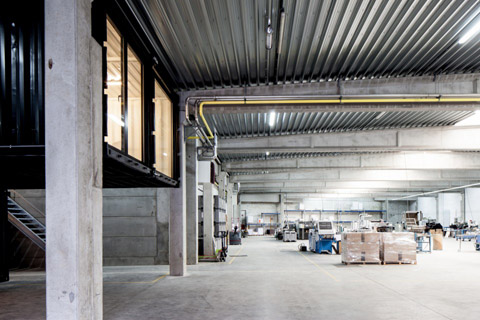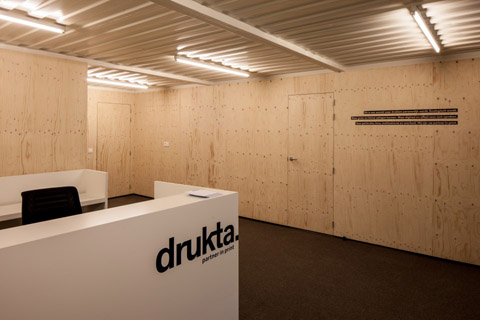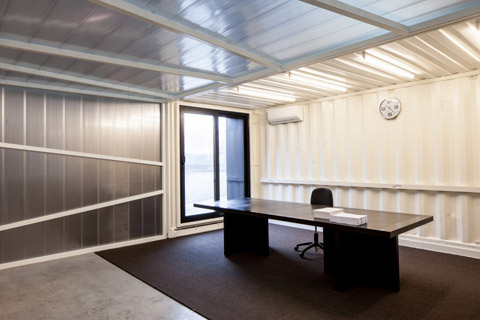 Architects & Photography: FiveAm