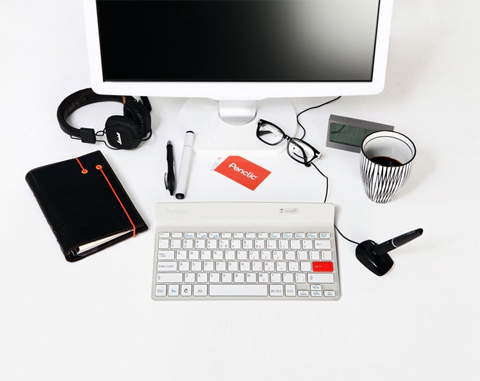 Ergonomics makes your work more comfortable and efficient. It all comes down to making you feel better, both mentally and physically, while doing a specific task. Swedish company, Penclic, designed a new set of ergonomic accessories for your computer – a wireless mouse and keyboard that will keep your desk minimal and tidy, your arms and shoulders free of stress, and your heart jumping for joy while working with such stylishly sleek gear.
The traditional computer mouse hasn't really changed in years. Most of us are still clicking and dragging away on a daily basis. The Penclic mouse is something new. To me it looks like a combination of a tablet pen and a tiny mouse. This new form provides a surprisingly positive user experience letting our fingers do most of the work.
As someone who has been working with a pen tablet for years, it wasn't that difficult for me to get used to the Penclic mouse. However, it might be a bit of a learning curve for a newbie.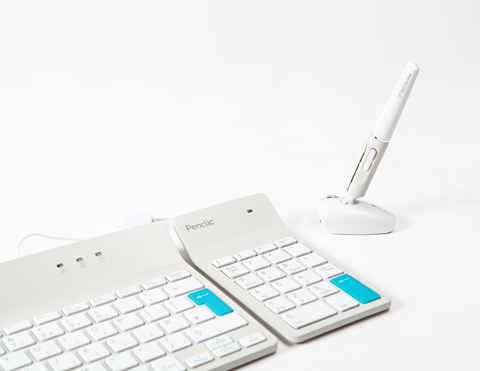 Available in three models: wireless, corded and Bluetooth, the Penclic Mouse looks, feels and moves like a pen. It's quick to respond and intuitive to use and operates on almost any surface without any pad or tablet. It allows your forearm to rest on the work surface while keeping your wrist work to minimal, thus reducing the risk of Repetitive Strain Injuries (RSI).
The Bluetooth version comes in White with 5 buttons on the pen shaft and a scroll wheel at the bottom. Left, right, and middle click are positioned on the right side, while backward and forward clicks for surfing the web are positioned on the left side. Keep in mind that for this version your computer must have a Bluetooth connection – almost every laptop has one, while desktops usually don't and may need an adapter.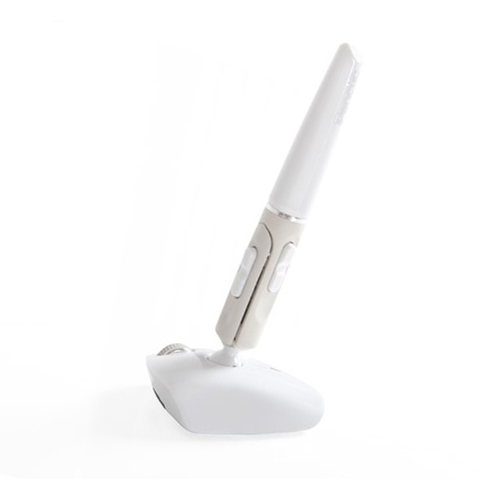 Available in two models: wireless and corded, the Mini Keyboard is indeed tiny. I'm actually using it right now while typing this post, and let me tell you it's gorgeous. With a 5mm profile, low quiet-touch keys, and a modern Scandinavian design with snazzy curves, this wireless keyboard looks and feels good.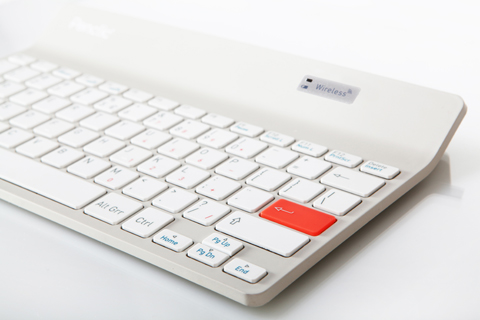 To complete the keyboard, you also have the option of a separate corded Numpad for those of us who can't live without the numerical function.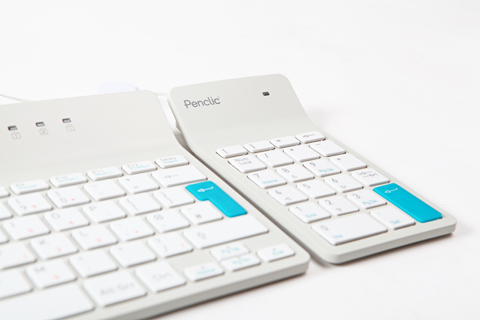 I must admit I had a bit of a learning curve with this keyboard, of all things… Some of my issues actually started with the Num Lock and Fn features, trying to handle them as best I could while frenzy typing. All in all, I really liked its size and the minimal space it takes on my desk. I absolutely love the clean design and some of its quirkiness, like the colored Enter key or the new Mute- Silence! key. And I'm pretty sure my learning curve will end at some point soon so I'll make sure to keep this post updated.
Buy This Item