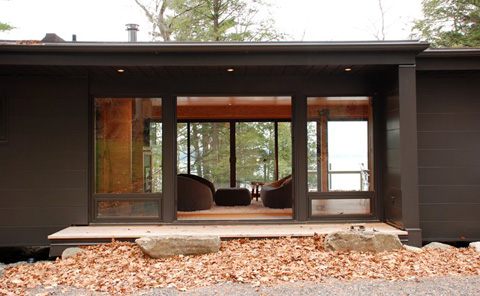 Modular architecture will always be a good option for those who seek a fast and lighter answer to a residential program. About 120 mi north of Toronto, Canada, there's a prefab weekend home called Coffey Hauswirth that puts to the test all the advantages of prefabricated and modular construction.
An L-shaped plan organizes the conventional program for this modern cabin: a large open space for social areas – living, dining and kitchen – are positioned in the middle of the composition while private rooms benefit from more privacy.
A suspended terrace extends the interior outside, revealing the conceptual approach behind this modular house. A system of metallic beams and pillars allow the entire module composition to be sited without the need for site preparation. The result: no waste of time, energy or materials.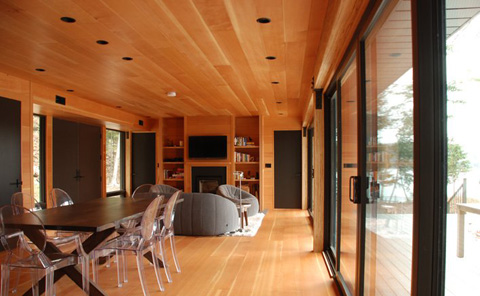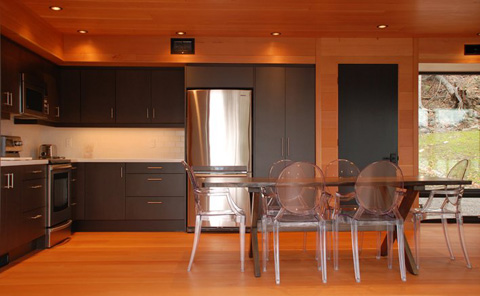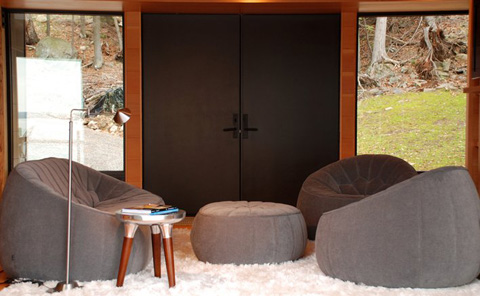 In fact, prefab thinking was seriously developed throughout the construction: the facades are mainly covered in bronzed steel siding while wood planks cover ceiling, walls and floors. Huge glazed openings erupt from the metallic body offering astonishing views over the surrounding forest and lake, preserving the required illumination and ventilation for a relaxing weekend somewhere in Ontario's Lake Of Bays.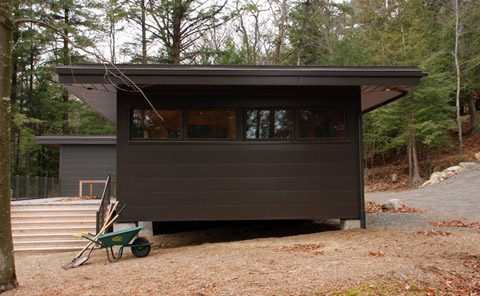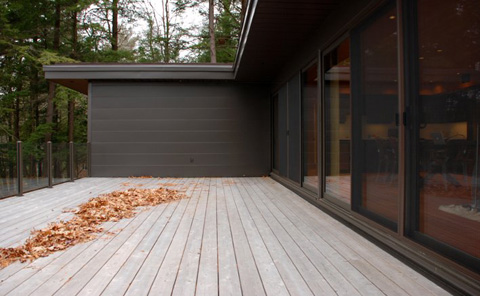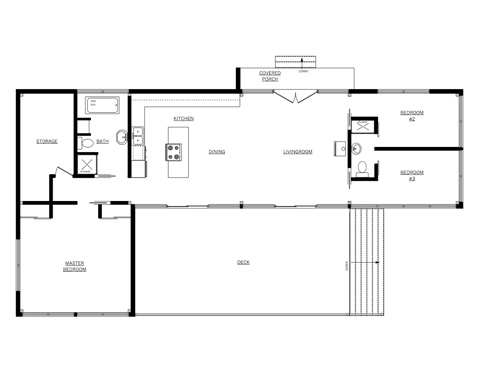 Architects & Photography: MAFCO