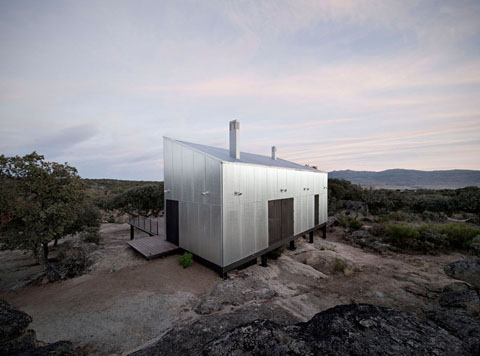 Garoza House is a small prefabricated home in Spain – a 75sqm two-story building that utilizes various dry-construction systems to achieve absolute comfort and efficiency. This compact prefab is based on a modular design that takes into consideration the production in a workshop, with all interior finishes, of the maximum size supported by conventional truck or train transport (3m wide, 2.5m tall, and up to 12m long).
The program is developed in a rectangular plan with all service areas – kitchen and bathroom – positioned at one side of the house while the rest of the social areas remain in the open space. A metallic staircase guides to the upper level where a suspended open corridor leads to the bedroom.
Garoza House has a floating metallic structure resting over several foundation points in order to be easily erected without the need for site preparation. A large terrace deck expands the social areas to the outdoors.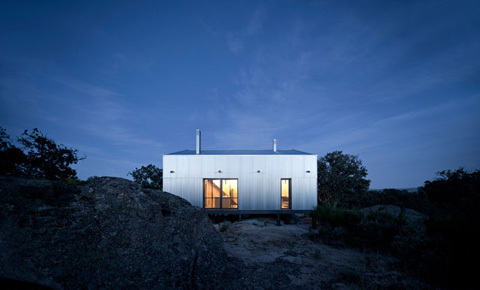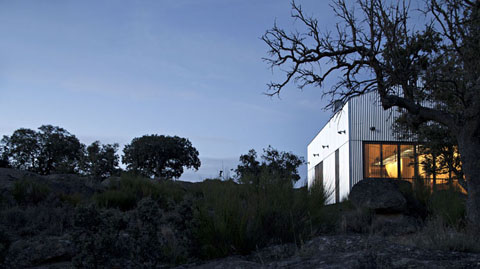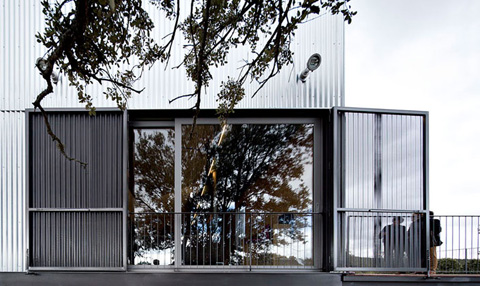 The interior surfaces respect the prefab concept: OSB paneling for walls and ceilings while smooth concrete assumes the flooring of all ground floor areas. Only the last layer of the facade and the roof – shiny metal sheets – are placed in situ to ensure continuity, overlap and waterproofing of joints. A new prefab statement has been born and it's ready to be spread worldwide.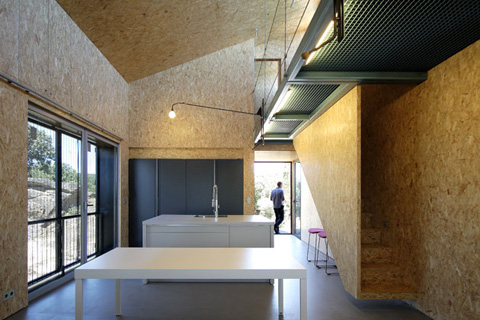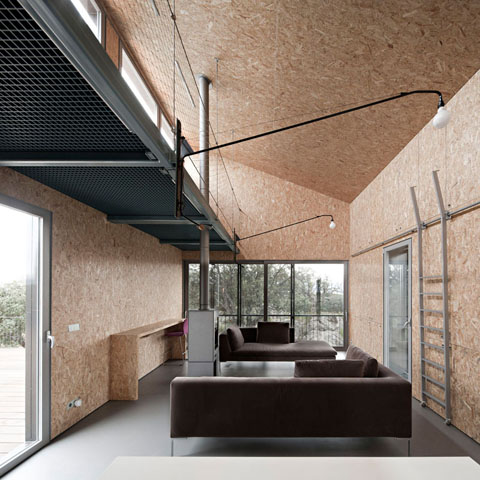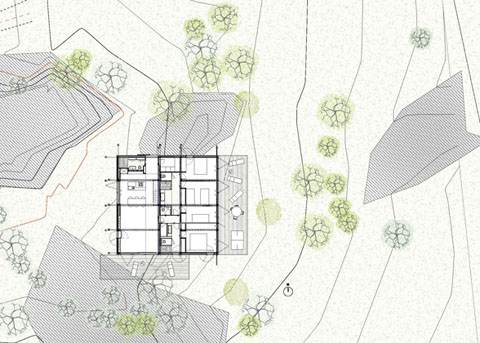 Architects: Herreros Arquitectos
Photography: Javier Callejas | OjOvivOfoto | Paula Arroyo