It's been some time now that I've been having an official crush on summer cabins located up in the Northern part of Europe, such as the Scandinavian countries. The modular cottages for summer living shared here today are created by the Danish architectural firm Lykke + Nielsen, who launched this idea as a side business. I think they've done a fabulous job. These architect-designed holiday homes are made from a prefabricated modular template and can be delivered in six months from the day of ordering. So, let's say a cabin is ordered as a Christmas present at the end of the year and then as soon as summer season begins, one could be ready to move in. Splendid!
Let's take a look at how this modular system works. To begin with, there are three different types of prefab modules: a bedroom module, a kitchen/ bath module and a living room module. They can be all joined by a breezeway module. Their exterior is made from tar-treated larch wood. As for their size, it begins from 25 up to 50 square meters and can be adjusted to the personal needs of the owners.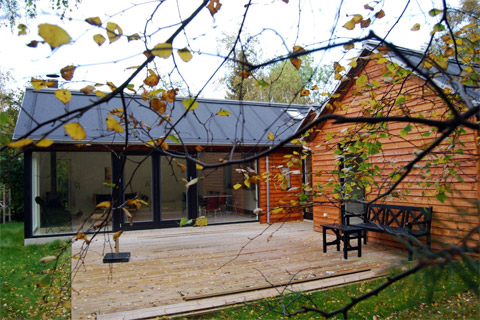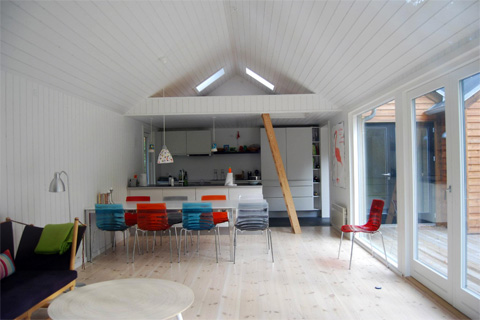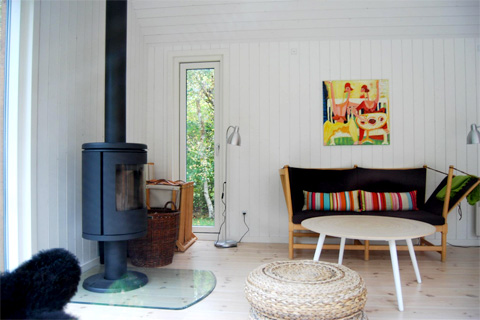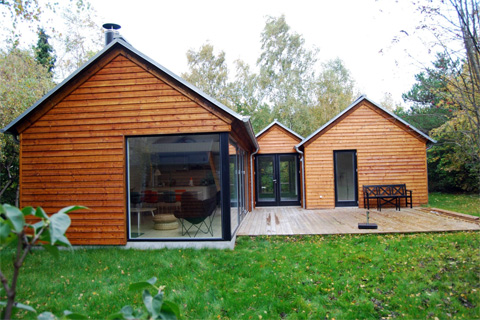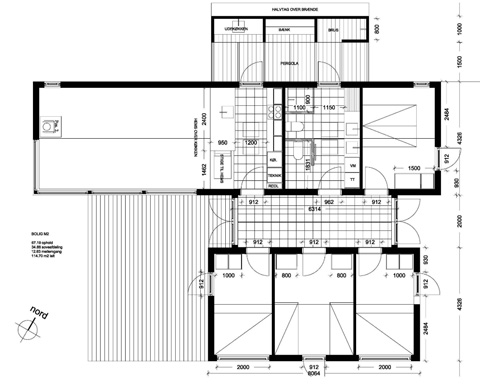 In this type of module shared below, my favorite feature is the exterior door opening to be a windbreak. Absolute function meets good aesthetics. Large windows, stream lined kitchens, bedrooms located on elevated galleries reached via wooden ladders, skylights and iron wood burning stoves are some of the characteristics of these modular summer cabins ready to host our dreams. How about you? Would you ever consider having such a summer cabin? Where would you like it to be located? perhaps you are already the happy owner of one? Tell us more about it! We'd love to find out details.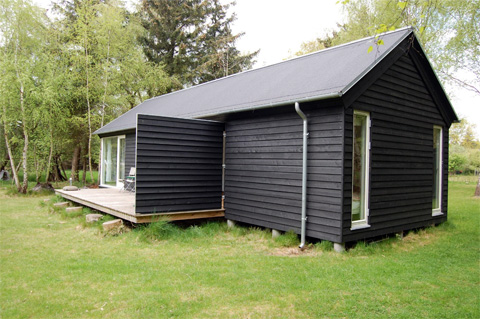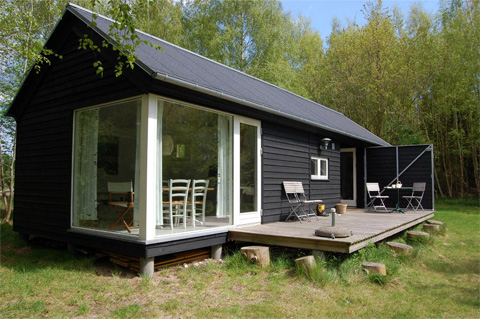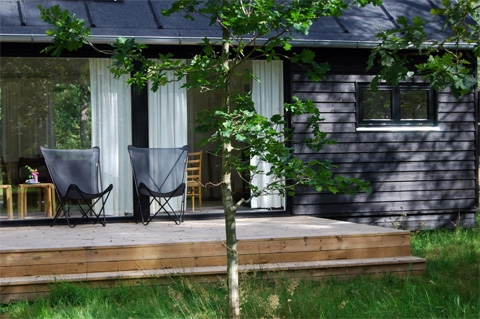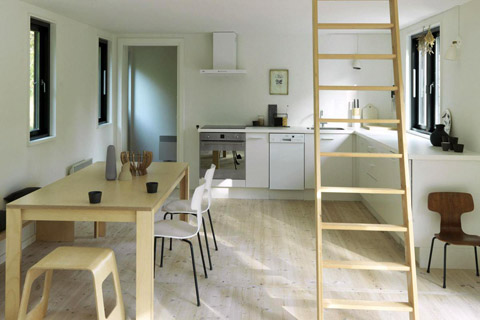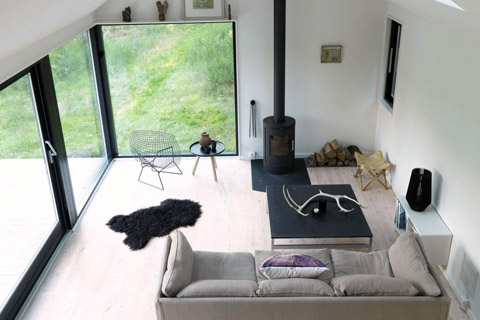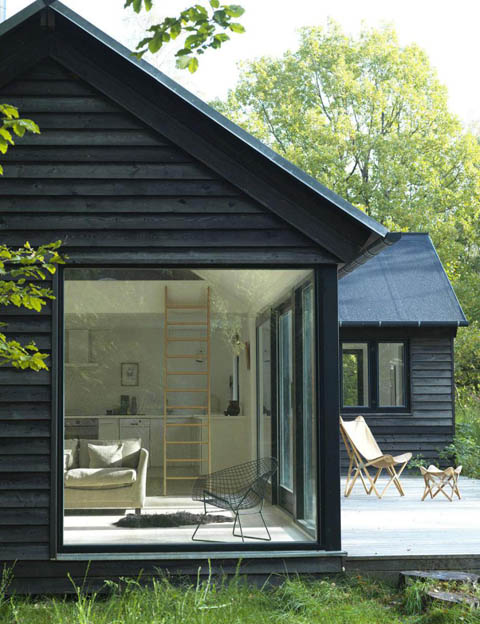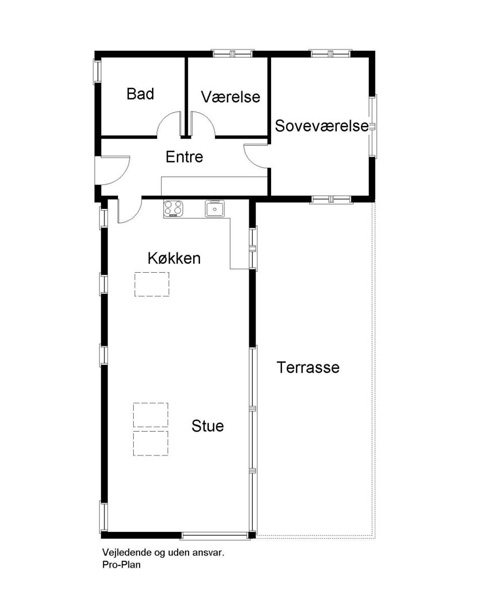 Architects: Lykke + Nielsen
Photos via Small House Bliss