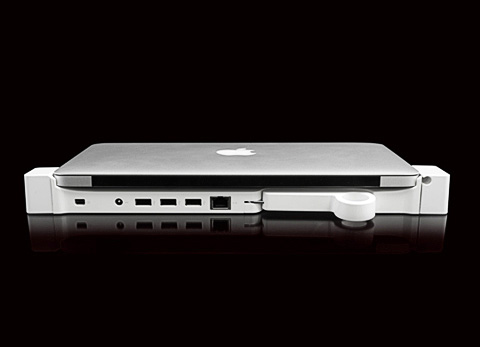 As powerful as laptops are, these days there's no real reason to have a desktop setup at your office and a Macbook Air left at home. But what you might miss from the workplace is the larger screen real estate. While they're convenient, staring at an 11" Macbook Air display while trying to draft a new building will leave you a little disoriented. You could always plug-in an external monitor, but then you would just add a mess of cables to your workspace.
Designed for use with the 13- and 11-inch Macbook Air, the Landing Zone 1.0 Pro is the remedy for all docking concerns. With it, you'll never need to transition from one computer to another.
Built as an extension of your Air's electronics, and adding many more input and output options, the Landing Zone transforms the ultra-portable Air into a processing powerhouse. Four additional USB ports are included, the Apple Thunderbolt Display is supported, and it is outfitted with a security port that supports all Kensington laptop locks.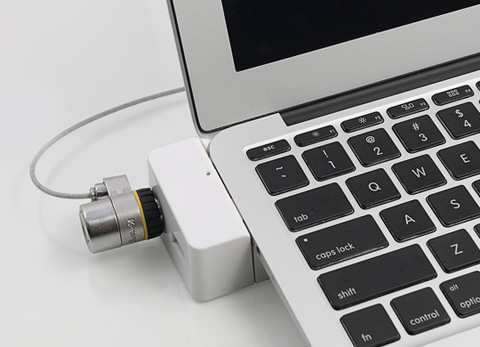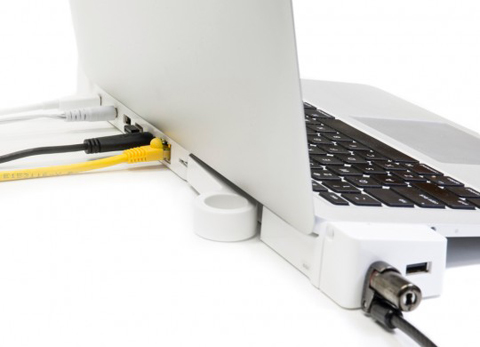 Consistent with Apple's spare design philosophy, the Landing Zone is a shiny white docking station that makes everything look discrete and made for each other when connected.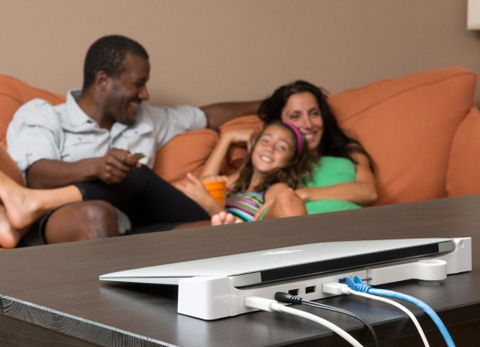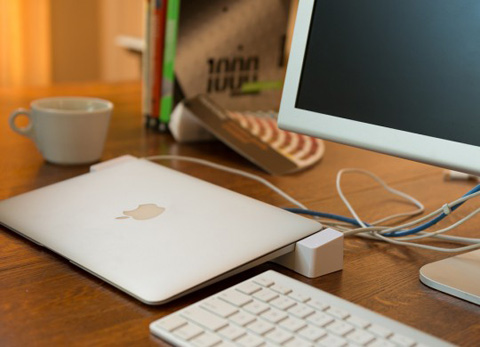 Buy This Item