There are few things in this modern life than the accumulation of tangled cables in piles on the floor. Yes, they power our ever-important devices, our many, many devices, but I'm sure everyone has experienced the instantaneous rage from getting caught up in a bundle of computer cords. Until there's some source of completely wireless power, it's up to designers to create a useful anti-clutter tool. CableBin from Bluelounge is any tangled-agitated individual's dream.
Designed as a cylindrical wood laminate tube, the CableBin stores and hides cables for all of your devices as a central power source. The CableBin acts as a hub in which you plug-in whatever you need to power, and the lid closes over the coils of plugs, hiding it from view and letting you move on without the visual distraction of a mess.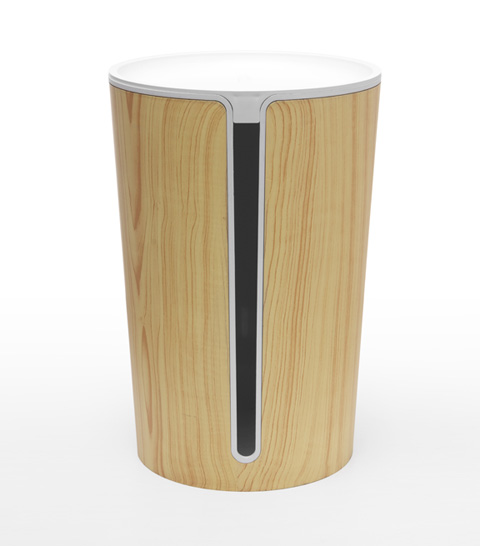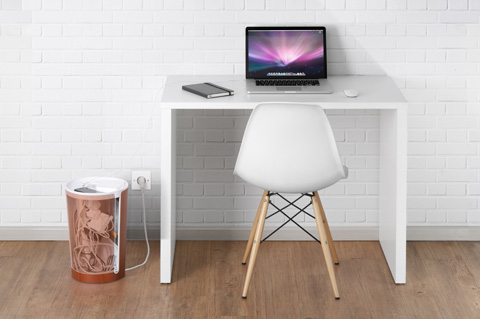 While it doesn't have its own power source, the CableBin makes it easy to hang a power strip from its inner wall and have all the cables pool nicely in the center of the cylinder.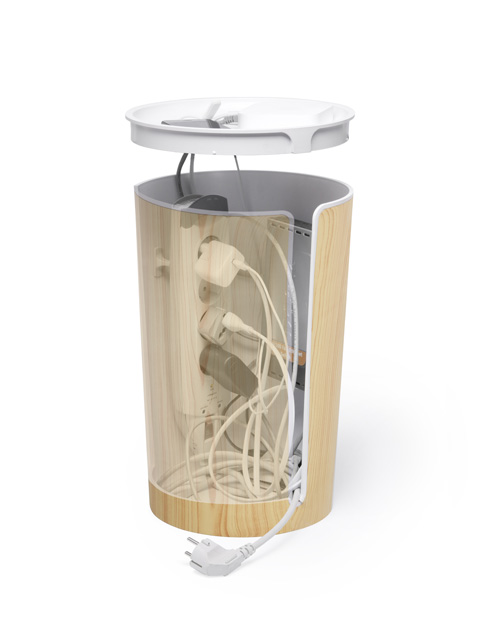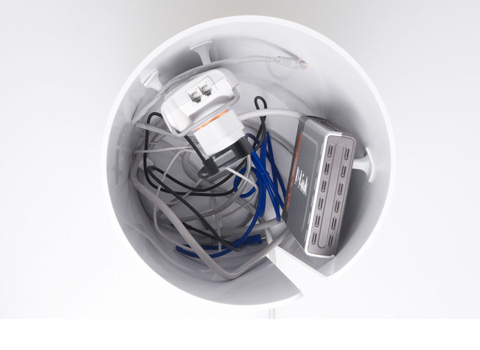 All the cables are accessed from an opening in the top of the bin if you need to use your ethernet connection or charge your iPhone as it sits on the smooth surface on top of the device. Available in a Dark or Light wood laminate finish.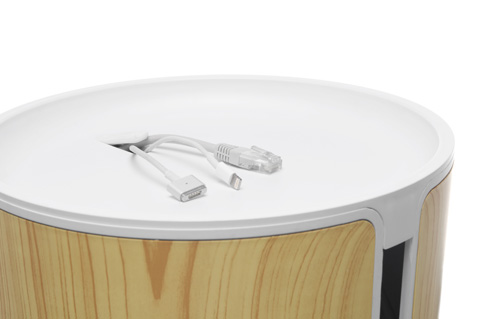 Design: Bluelounge
Photography courtesy of Bluelounge
Buy This Item