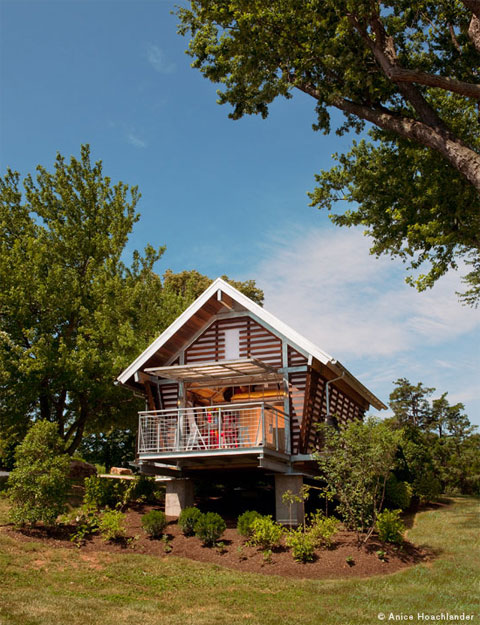 I must warn you that you will feel a strong desire to own one of these cribs. And there's a model for every one to be used just as you wish. The Crib is an environmentally responsible, prefab kit building of 250 square feet. It's shaped like a traditional farm building used to store corn, a corn crib. The similarities end there. This Crib built on the grounds of Strathmore, a performance venue in Bethesda, Maryland, is used as an art studio, a gallery, and a lab.
Designed by Broadhurst Architects, the roof gable is framed in steel, a light and modern nod to its wood predecessors. Laminated wood beams support the steel roof and loft frame. Structural insulated wall and roof panels (SIPS), translucent panels of multiple layers of polycarbonate sheets, and heat treated poplar wrap The Crib. The interior is bright and spacious and the form is intriguing.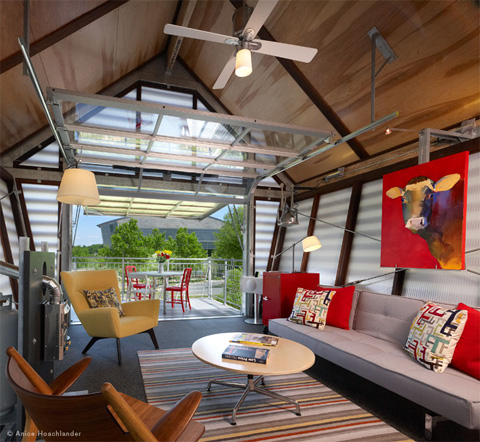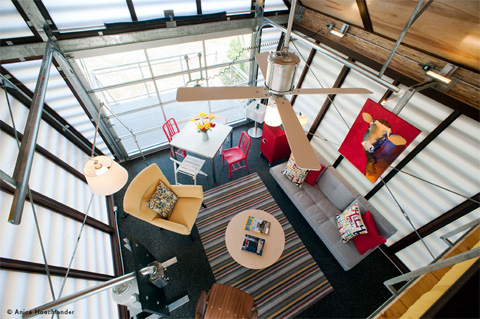 After you choose your model from the Basic, Full, or Extended, your crib will arrive on site ready for you to assemble. The Full Crib includes 140 square feet of grated deck, frame, and rails, for additional living space.
An aluminum entrance system, overhead garage door, a ship ladder or ramp (depending on your site conditions), and a concrete or concrete masonry unit foundation are all included in the Full Crib. The concrete masonry unit foundation can be outfitted with a bathroom. You'll want to add the loft and the rain water collection system options. Perhaps the kitchen…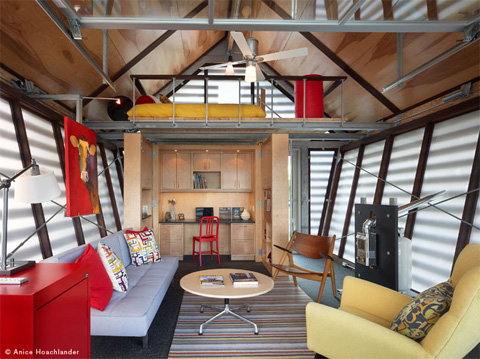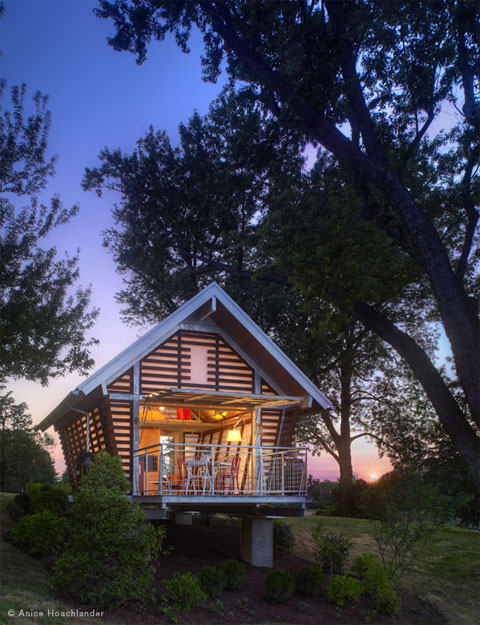 Architects: Broadhurst Architects
Photography: Anice Hoachlander