There is a wealth of prefabricated buildings to ease the pain of new construction or additions to increase space or accommodate a dream. Looking for extra living space, a private garden office, or your very own yoga studio? Pod Space is a strong contender in the design, construction, and delivery of a modern prefab space that goes above and beyond average in style and performance.
Their five standard and individually customized award winning designs are all precision built in ideal conditions using steel frames and highly insulated timber walls. Walls are sided with western red cedar or Siberian larch and transitions are flashed with powder coated aluminum to shed rain water. Scandinavian windows and doors with energy saving glass, timber flooring, fully programmable under floor heating, and low energy use LED lighting are standard features in all pods.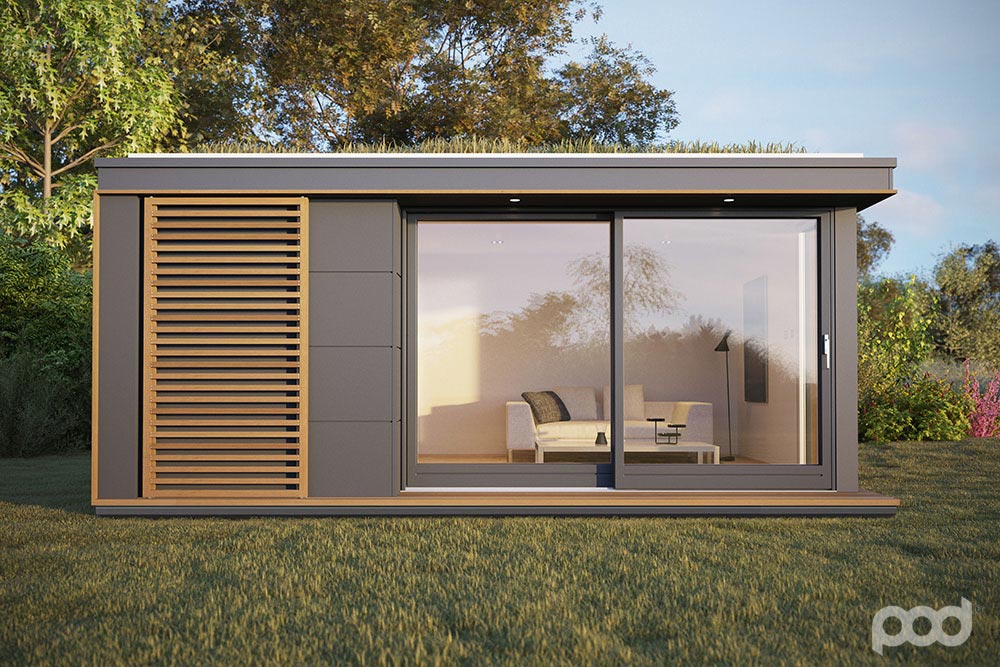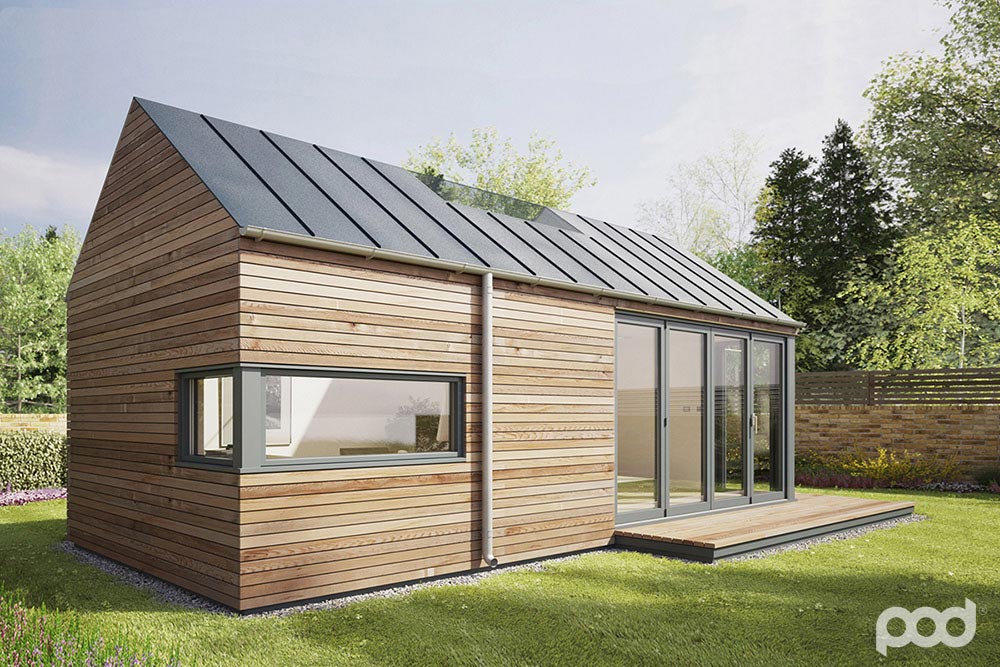 The Micro Pod, coming in at just 5 sq.m. in plan, would be an ideal writing studio or home office. Outside the horizontal wood cladding and deep reveals visually stretch the pod's dimensions. With a full height window and door at the corner and a desk height window opposite, it's surprisingly spacious in feel. The optional horizontal wood clad interior broadens the volume and accentuates the pod's height of 2.5 m.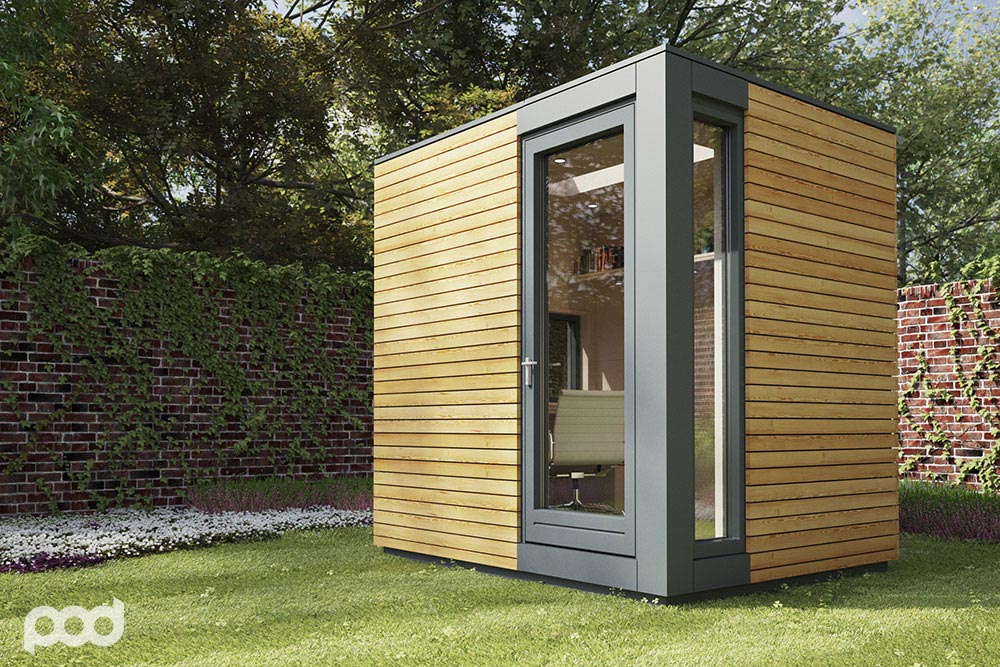 The Mini Pod is nearly triple the size of the Micro Pod with just under 15 sq.m. The benefits of its additional features are clear. With a full width sliding glass door, a large corner window, and a narrow covered deck with its very own wood lattice privacy screen the freedom and privacy offered by this made-for-you building are so much greater than its actual size.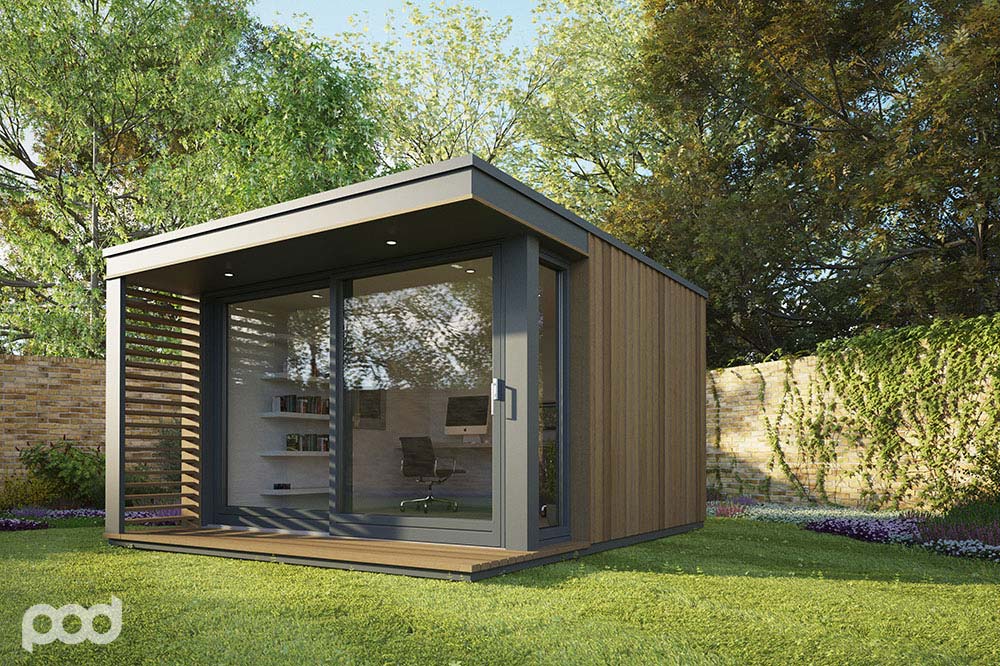 Architects: Pod Space