This tiny modular house is bursting with geometric genius. Designed by Jaanus Orgussar as an expandable home for his family, the Noa house is exciting from every angle. The 21.5 sq.m. rhombic dodecahedron on a hexagonal base will be enlarged with two additional modules. It can be further extended with additional rhombi, which are simple quadrilaterals having equal sides.
Though seemingly uncomplicated, the results are remarkable. This small prefab rests lightly on the land on three visible points and additional steel posts on concrete piers. The rhombus roof and walls are easily duplicated, strong, and offer great economy in reproduction. While sheathed in sustainably harvested timber, the interior walls are plastered with limestone and finished with cottage cheese paint. Exterior siding that follows the angular structure is saturated with iron oxide for a blend-in-to-nature appearance.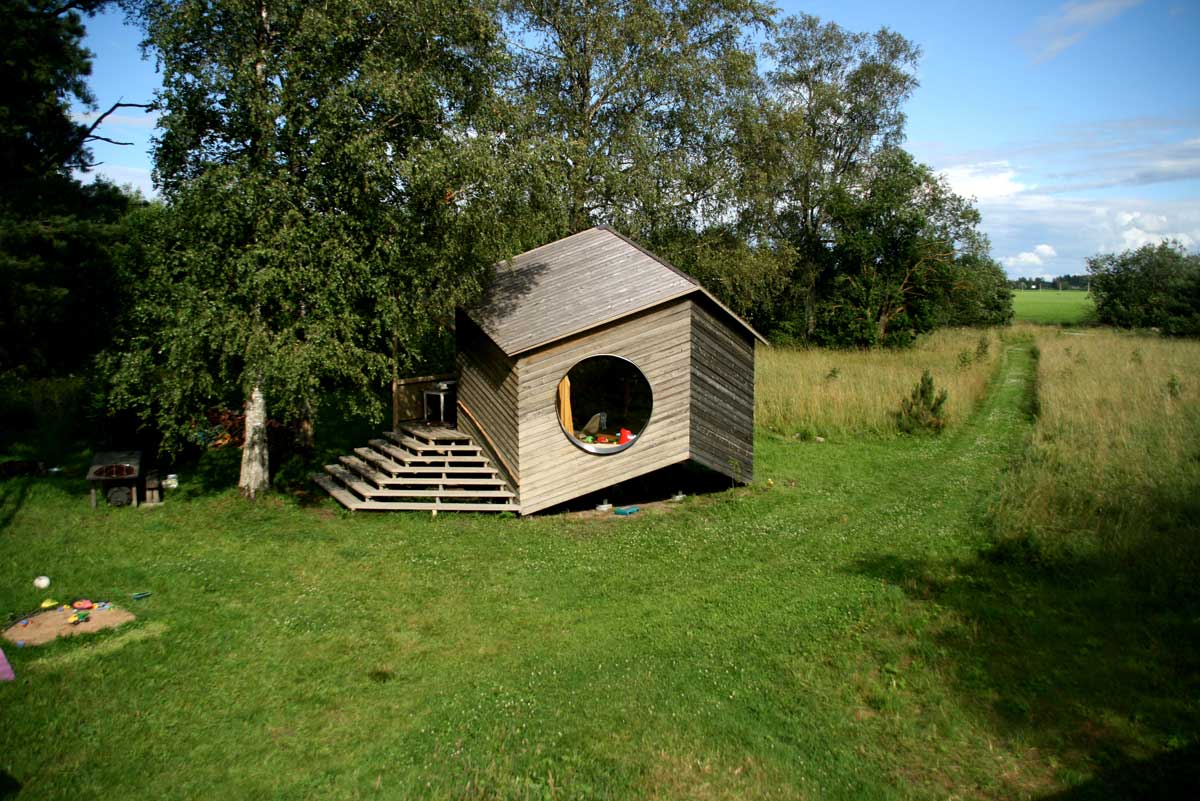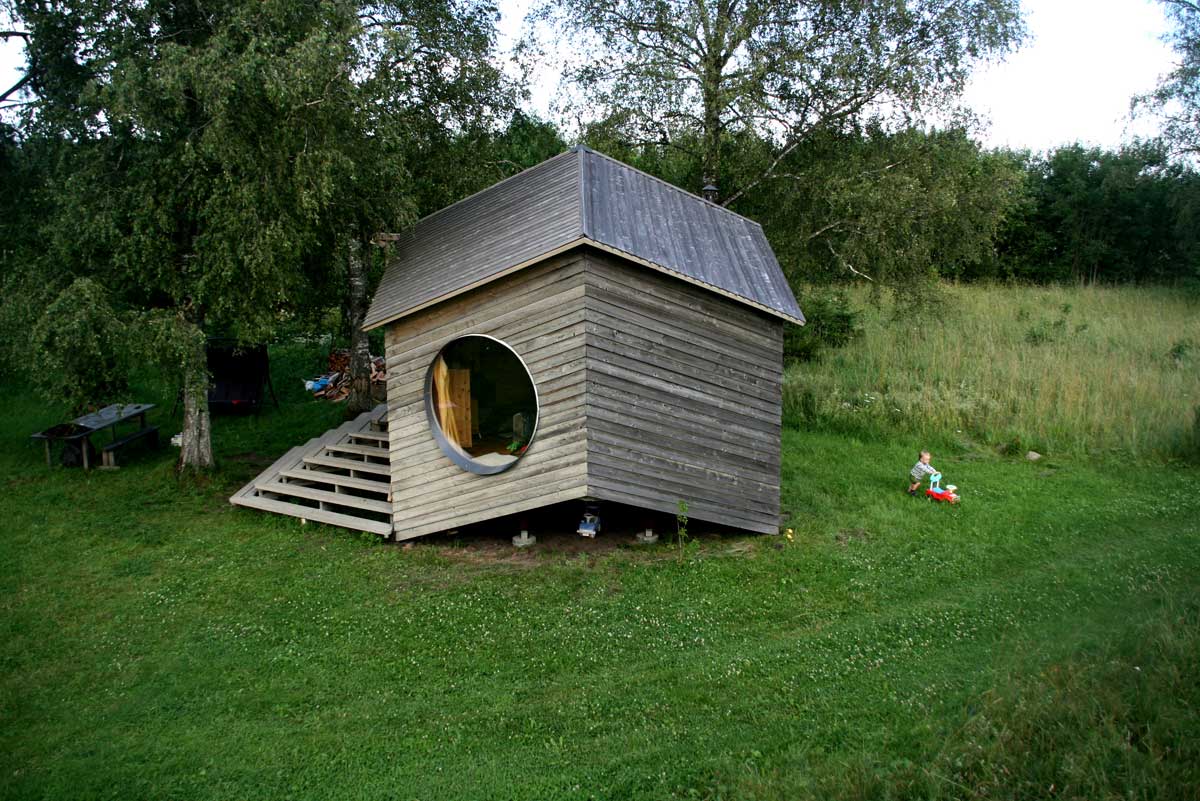 The interior spatial experience is delightful with no acute angles yet a feeling of quirky and soothing surprise. An expansive, almost circular feeling is accentuated by the continuous color enveloping the entire volume. Huge circular windows hug the wooden floors and connect to the outside. An irregular pointed arch caps the entrance door.
The readily apparent connections to nature in the graceful foundations and expansive windows are admirable. Uniting with natural references of honeycomb and easy duplication make this a timeless home worth repeating.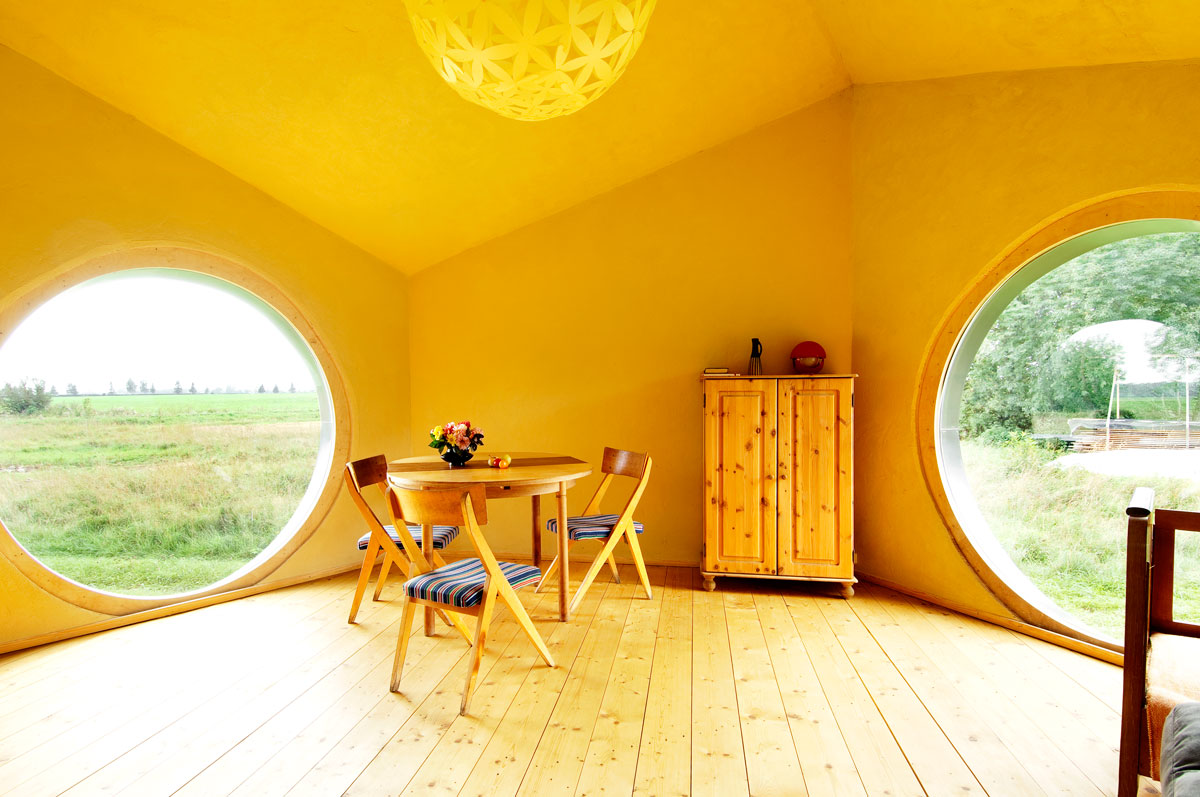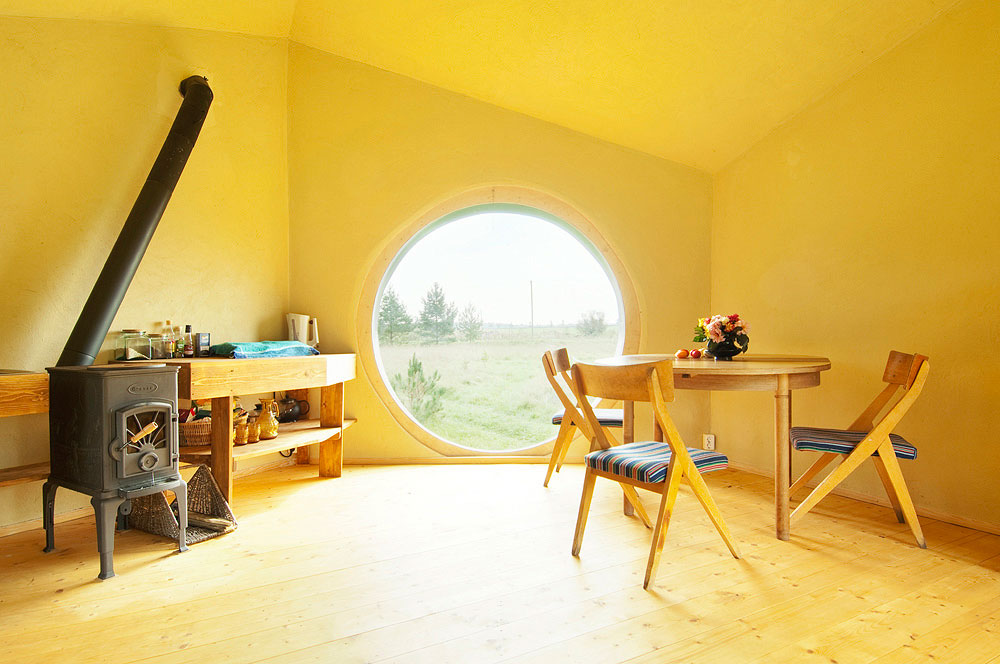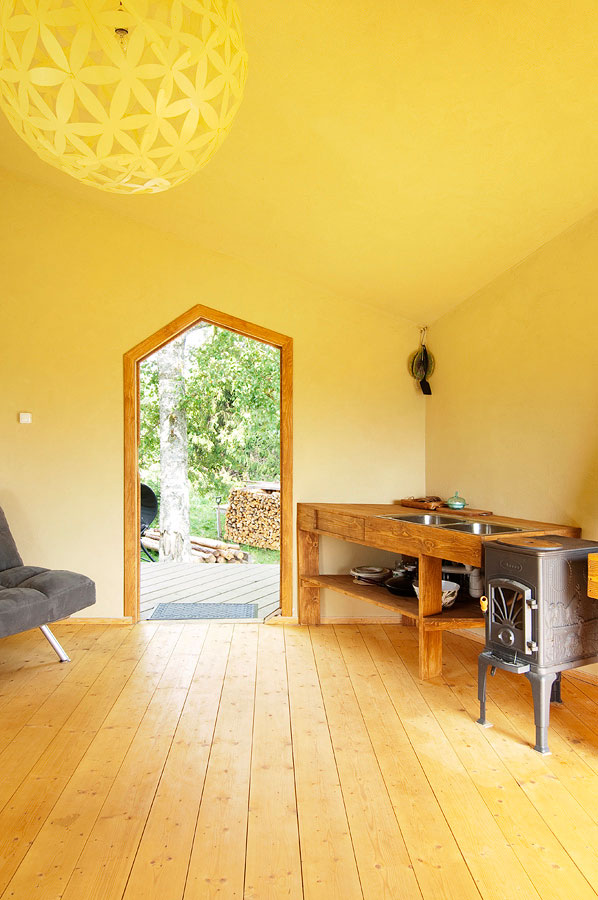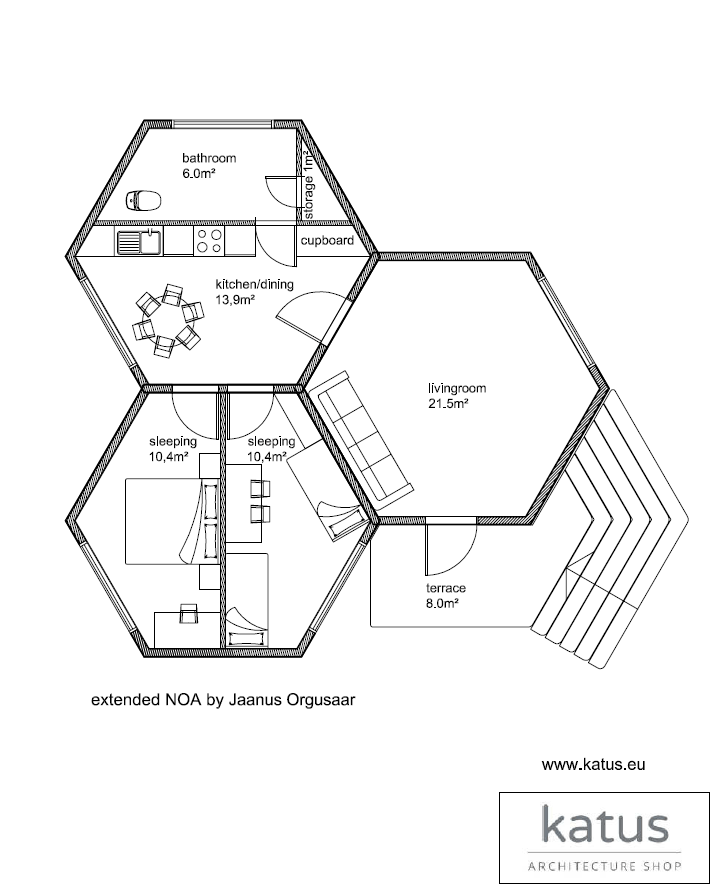 Architects: Jaanus Orgusaar
Construction company: Woodland Homes OÜ
Photography: Terje Ugandi and Jaanus Orgusaar