The prefabricated Vipp Shelter is a getaway like no other. It not only sweeps you away from the hustle and bustle of daily life. It eliminates the thousands of decisions required when creating your very own escape. Well, you will have to determine where you would like it to be placed….woods, mountains, seaside, desert.
With 55 sq.m. of living space the retreat sleeps four, two in the loft and two on the daybed. Open living, dining, and kitchen flank one side of the central fireplace. The lounge and bath reside opposite, and here a ladder takes you to the private sleeping loft.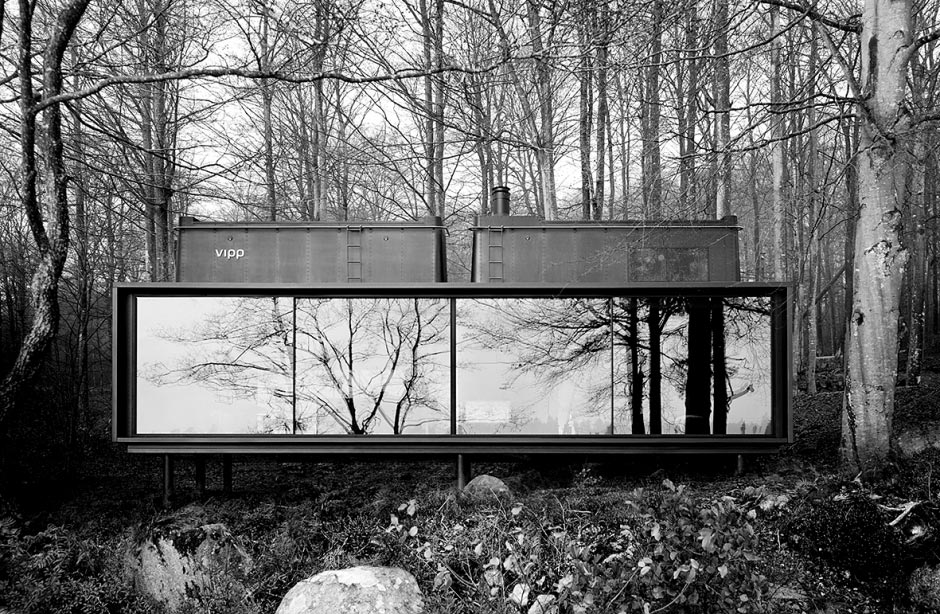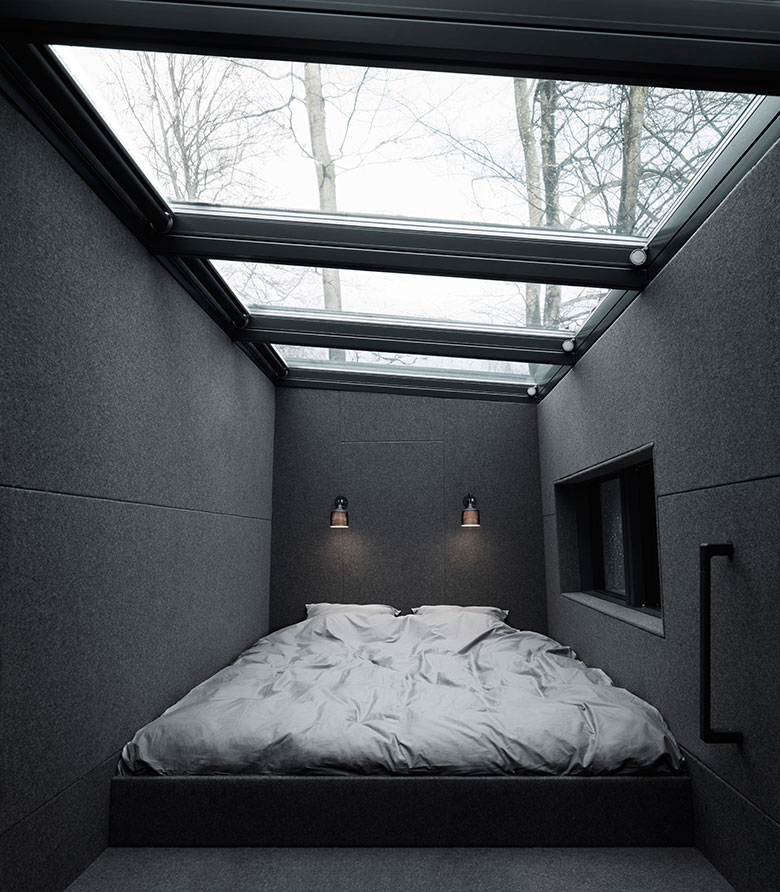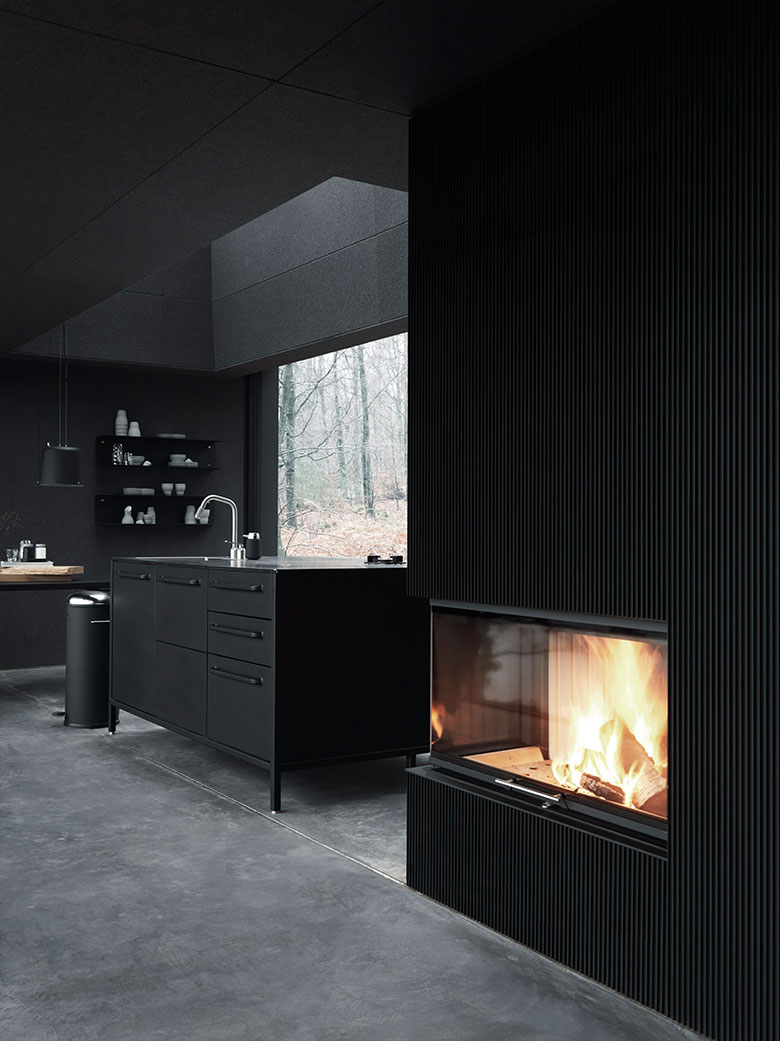 Every item you require is provided, designed and selected for you from a wealth of experience in functional beautiful products. Appliances (including a washer and dryer), cabinets, tables, chairs, dinnerware, furniture, even towels and bed linens await you.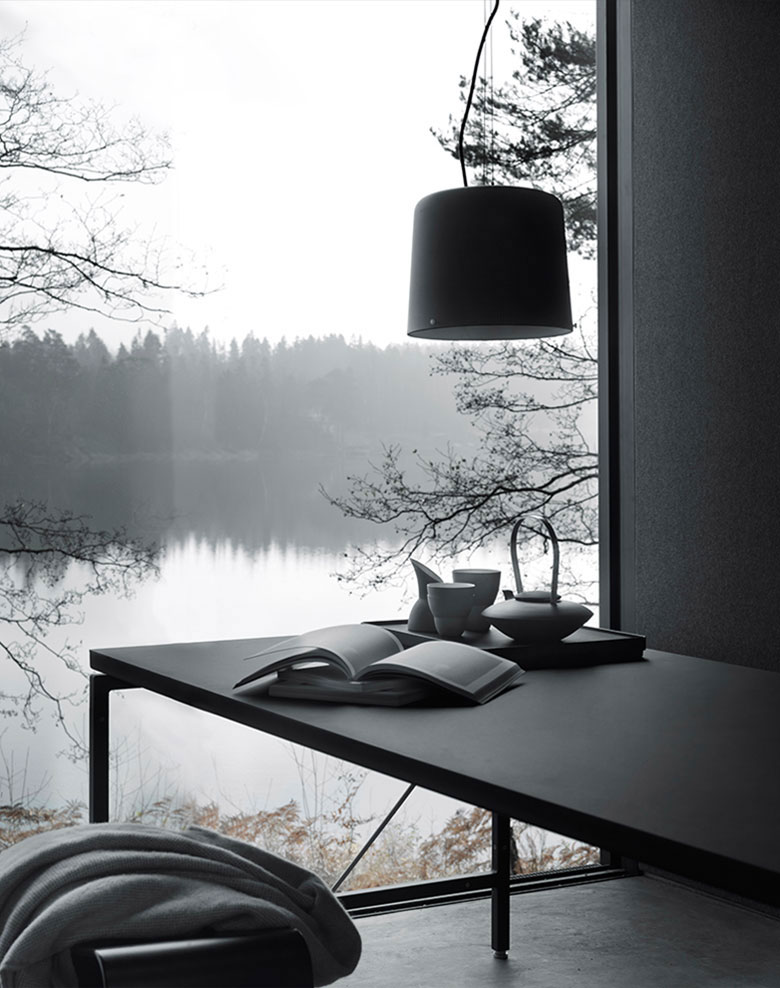 This prefab building is a rectangular steel framed form. Its narrow width and full height sliding glass doors on both walls of the kitchen and dining spaces place you face to face with nature.
Wooden shutters enclose the glass while you're away. Remaining walls are painted steel exteriors with glass wool insulation. The plywood interiors are covered with wool felt, a genius solution for warmth and subtle texture. Layered lighting is included in ceiling and wall fixtures and even lamps, all LEDs. Skylights over the kitchen and sleeping loft highlight the sleek brilliance of a contemporary machine for living lightly.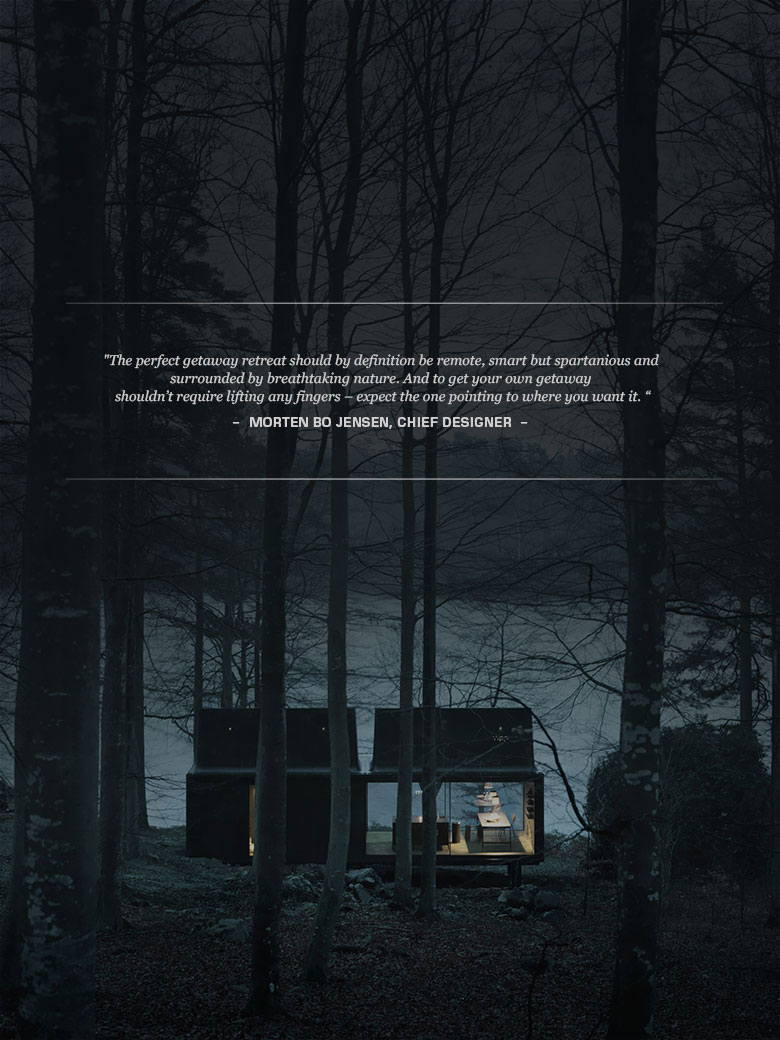 Design: Vipp
Photography courtesy of Vipp