The Go-Go Speaker from Stelle Audio is perfect for those who want to hear great music anywhere, anytime. It's compact in size, Bluetooth enabled and water-resistant. It also has advanced wireless sound capabilities and comes with three separate add-ons which enable you to hang, mount and attach the speaker. With soft round curves and a delicate combination of gold and white finish, this compact speaker looks like a piece of jewelry.
The Go-Go speaker has three multi-functional attachments – a removable hanging strap, perfect for baby strollers and camping tents, an adjustable speaker direction mount that lets you set the angle of the speaker on a table or picnic blanket, and a strap mount that enables you to secure the speaker to your bicycle.
Apart from playing your favorite tunes from your iPhone, tablet, computer, TV and the like, you can also connect the Go-Go to other audio sources via an AUX 3.5 stereo input cable. It also has a USB to USB Micro Charging Cable (both included in the packaging).
A wonderful feature of the speaker is that you can change tracks and adjust the volume from up to 50 feet away. Other features include a built-in speakerphone for hands free conversations and voice prompts for easy paring. The Go Go comes with a rechrgeable Lithium-Ion battery and the battery's life is displayed on the speakers. Weighs only 0.6 lbs. and its dimensions are 4" (W) x 4" (H) x 1.7" (D).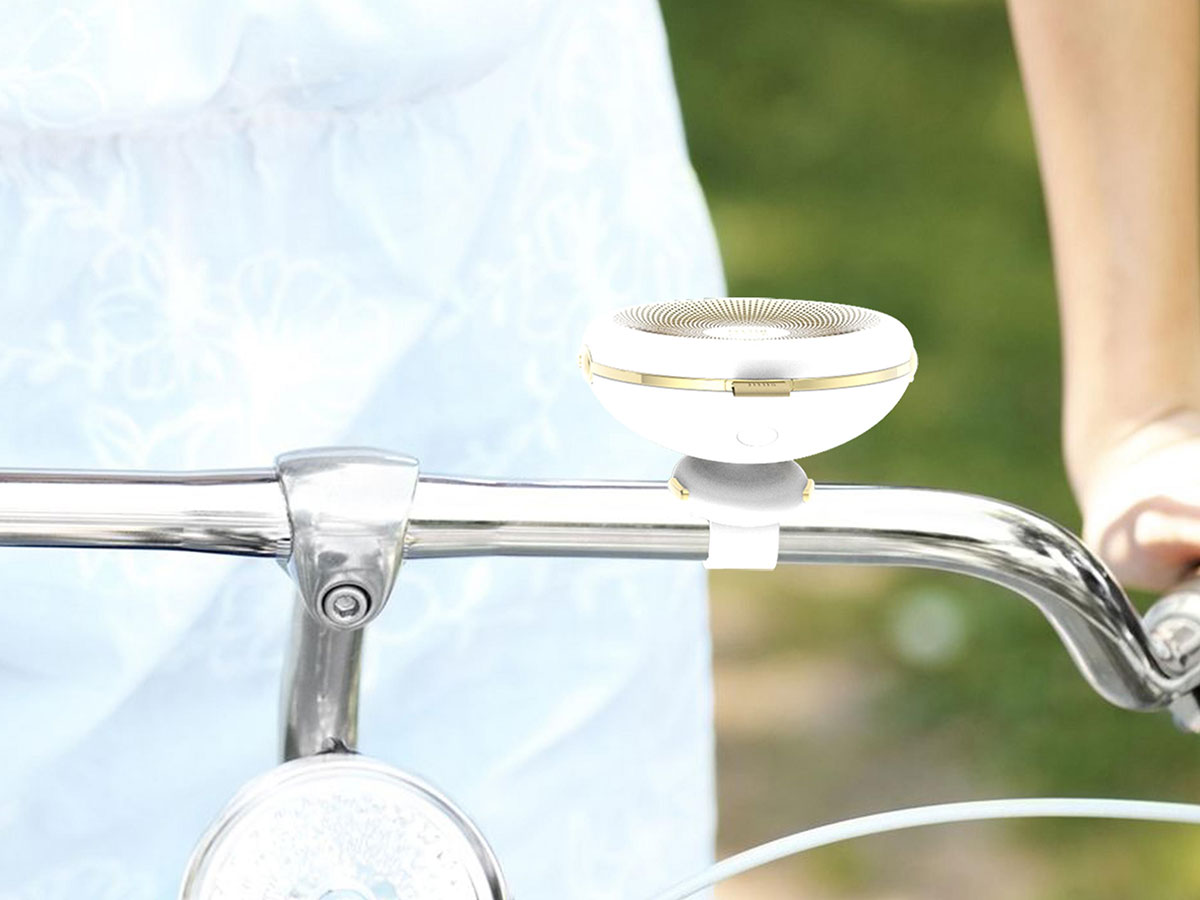 Design: Stelle Audio
Photography courtesy of Stelle Audio