If you are a music lover, you are about to fall head over heels in love. The BeoPlay A6 by B&O is a cutting-edge speaker that is truly a design breakthrough. Aside from its exquisite looks, it offers ease of use like never before- literally with the slide of your hand you control volume, track selection, mute and more… Not only that, it is packed with technological features that ensure that the sound is exceptional and that it spreads perfectly throughout the space.
From a design perspective, the speaker has a sleek and sophisticated contemporary shape. By adjusting its backing, you can either mount it on a wall, place it in a corner or have it free standing anywhere in a room. The speaker is also covered with a high-quality fabric that gives it a chic high-end look. The fabric is made by Kvadrat and offers an exquisite wool blend that is acoustically transparent and which lets you match the speaker to the aesthetics of your home. You can select from several fabric cover options (Light Grey, Dark Grey, Dark Rose and Dusty Blue) and easily switch them depending on your needs.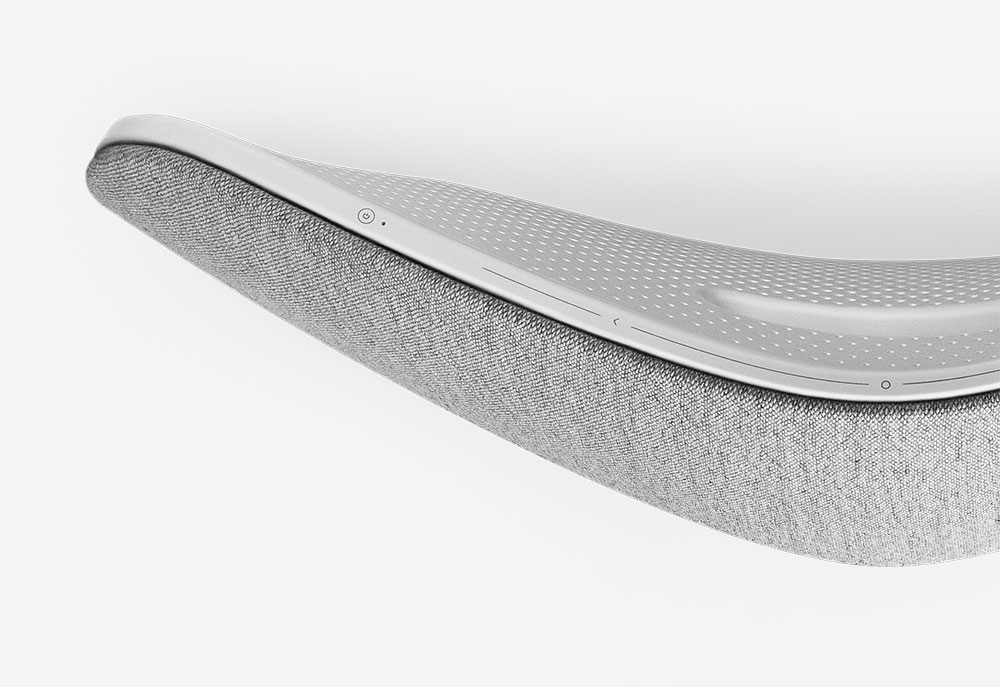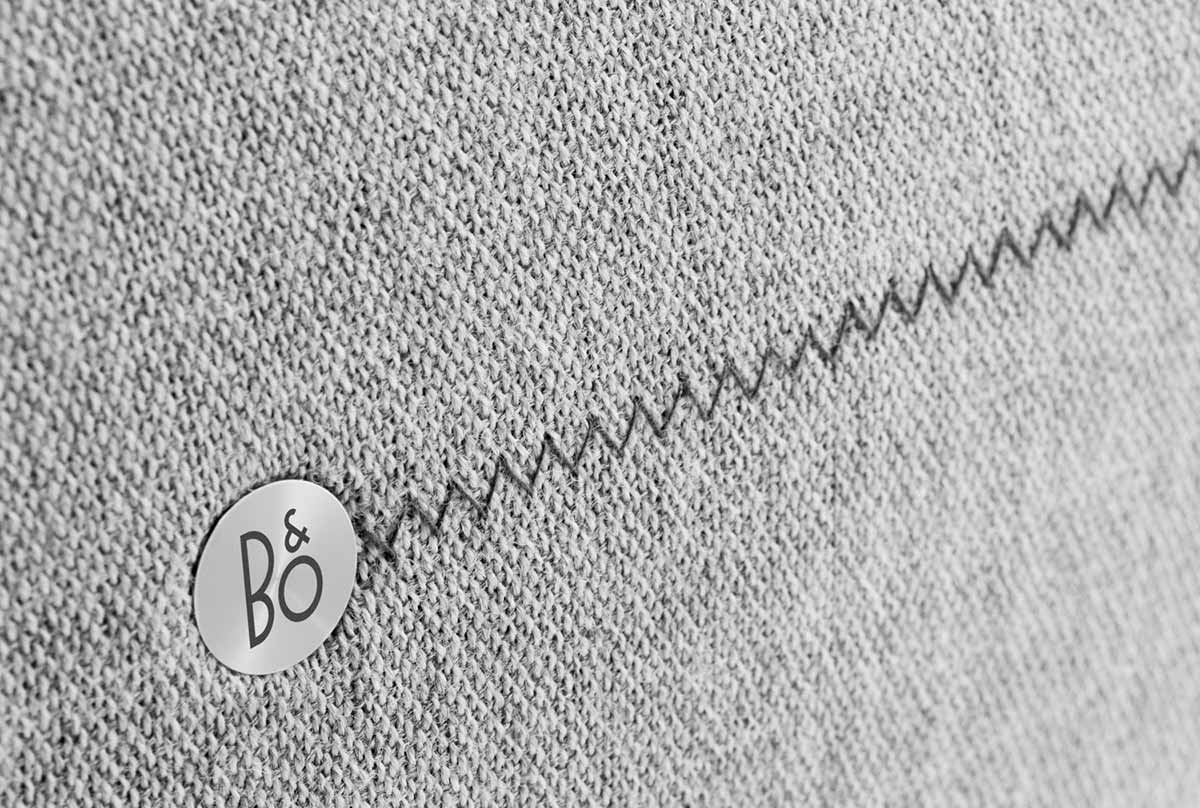 Technologically, the speaker is a five-channel speaker that delivers unprecedented sound. It has 2 x 60 watt class D for woofers, 1 x watt class D for full range and 2 x 30 watt class D for tweeters. The fifth speaker which is a backwards-pointing speakers, maximizes the spaciousness of the sound. Its frequency range is from 35 – 22.000 Hz.
It facilitates steaming with Apple AirPlay, Bluetooth Audio Streaming, DLNA – DMR, Spotify Connect, QPlay 2.0 (China specific), Deezer and TuneIn. In addition it works with wireless networks such as WLAN – 802.11b/g/n (2.4GHz & 5GHz) and Bluetooth 4.0. The dimension of the A6 are W536 x H298 x D144 mm.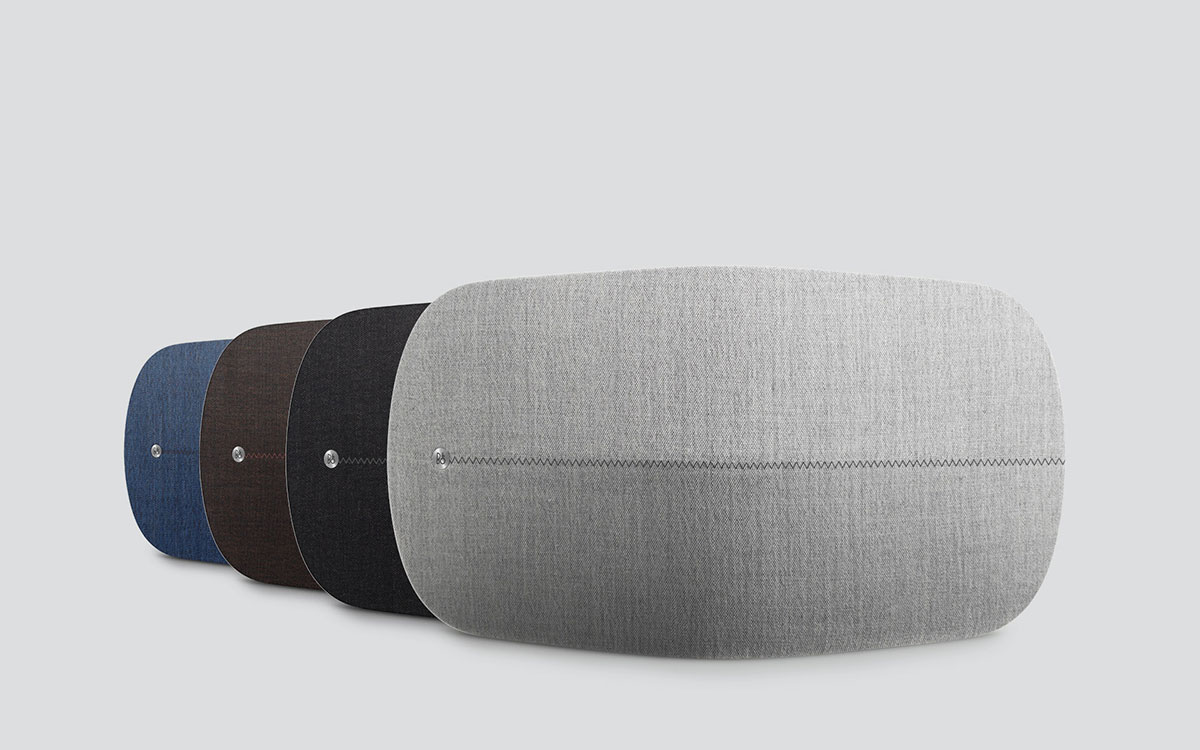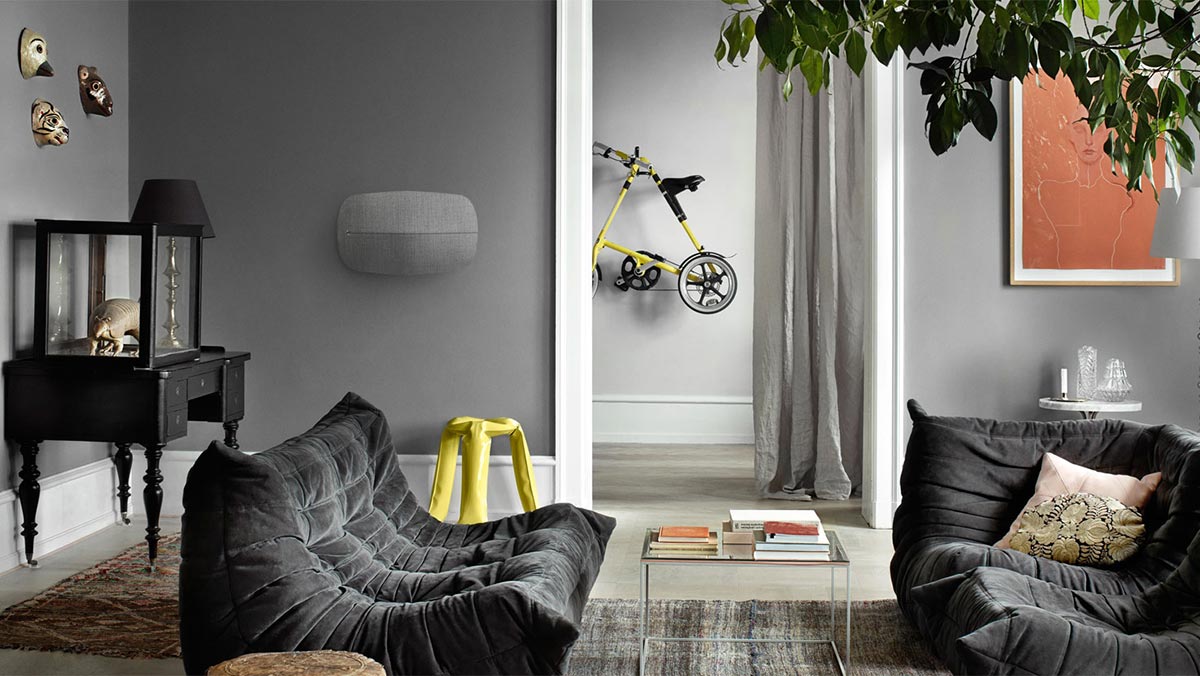 Design: B&O
Photography courtesy of B&O