Fancy inviting your friends to a pool party or simply hangout at the beach? With the boomBOTTLE H20 wireless speaker you can focus on having fun and not worry about your speakers being ruined by water. This waterproof speaker has excellent audio capabilities and tones of features that ensure that the music will be heard by all. It also has a funky design, is highly compact and mobile and come in 4 great colors- black, blue, grey and yellow.
The boomBOTTLE has a 50mm up-firing speaker and a passive subwoofer which produce great acoustics. The up-firing speaker also transmits the sound in all directions. With the Speaker you can enjoy hours of uninterrupted sound as it can go up to 11 hours without being recharged. (The speaker has a rechargeable lithium polymer battery which can be charged using a USB cable. )
It is incredibly easy to use the boomBOTTLE. It has integrated music controls that enable you to simply manipulate all of its functions- play, pause, volume adjustment and more. The boomBOTTLE works with all Bluetooth streaming A2DP audio devices and also has a 3.5mm auxiliary input for connecting systems without wireless capabilities. Dimensions are 72mm diameter x 115mm height.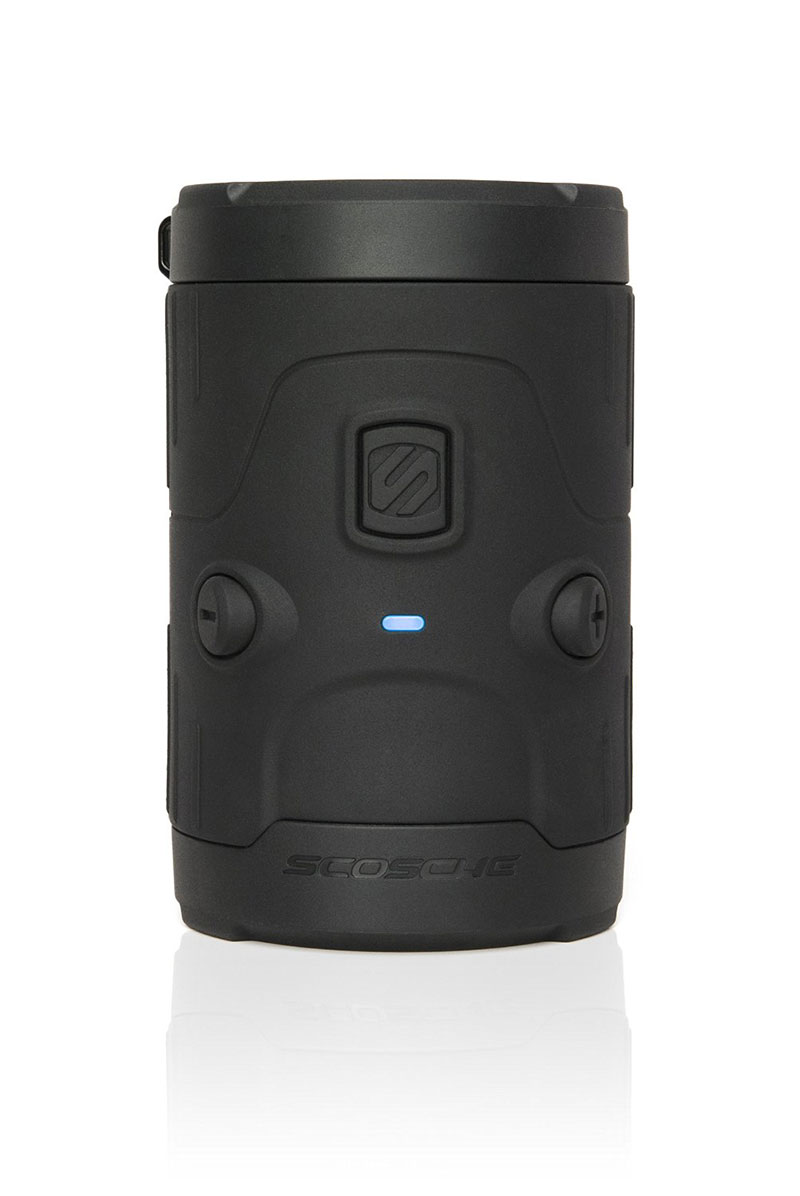 Design: Scosche
Photography courtesy of Scosche
Buy This Item