On my life's wish list is to take my family on a long off-road vacation- to explore the Australian outback or the Cape-to-Cairo African route. In the meantime, I get excited learning about new innovations in off-road equipment, RV's and caravans, such as the Cricket Trailer by Taxa Inc.
The Cricket is an amazing solution on so many levels- first of all, it is lighter than most trailers and can follow most 4-cylinder vehicles. Second, it has an on-board battery that last over 3 days and keeps appliances such as your fridge, toilet and lighting going. It has tones of storage space and can comfortably sleep two adults and two children. The designers also made sure it is the best looking trailer on the caravan block- as it has a uniquely angled exterior that gives it an ultra-modern and sporty look and is overall a real eye catcher.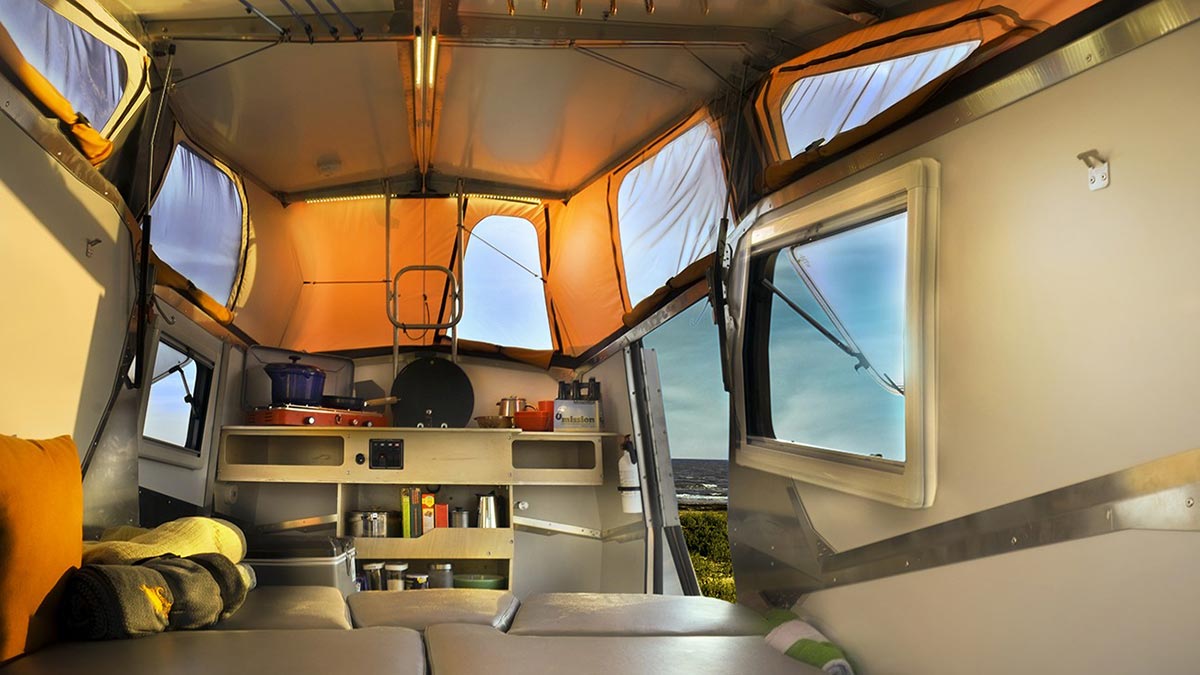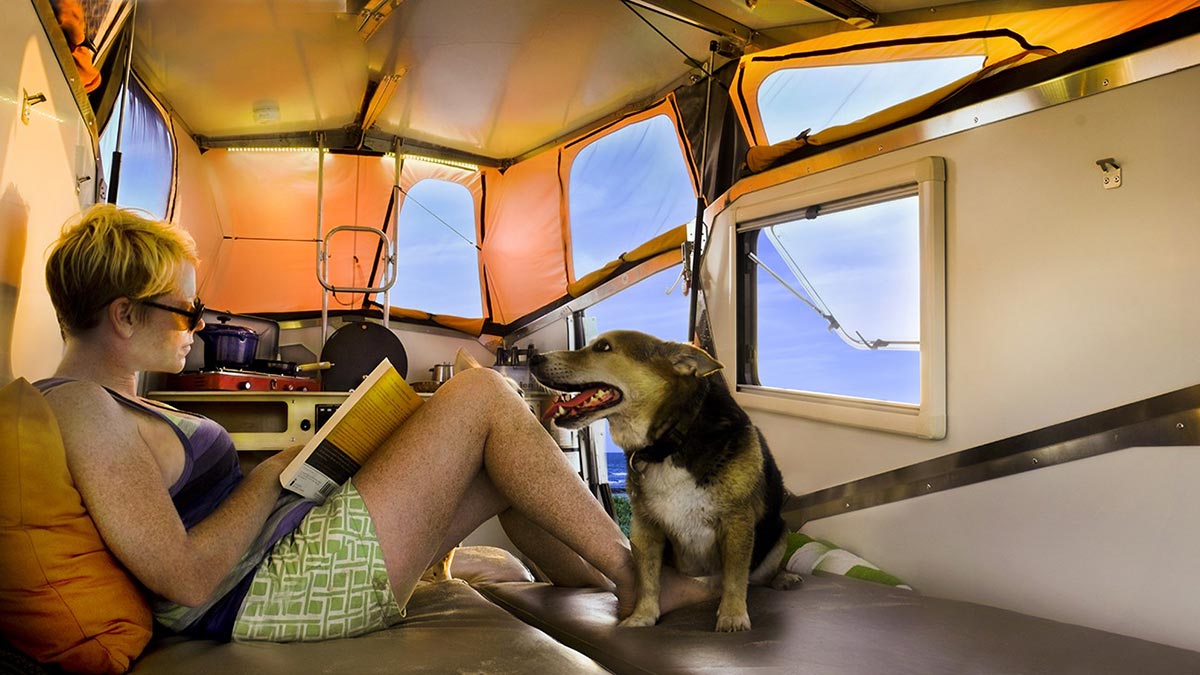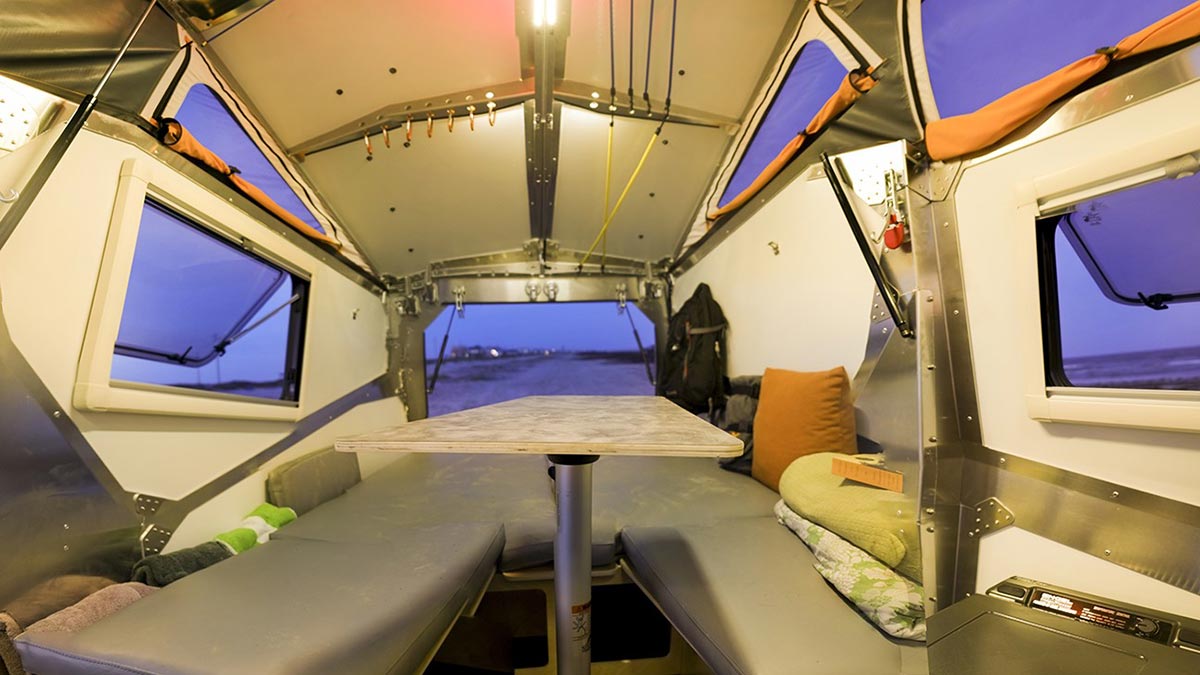 There are two models to choose from- the standard and the sport edition. The difference between the two is that the sport model has a metal gravel guard and ground clearance of 14.5" vs. 12" for the standard trailer. Both have an interior standing height of 6'4", a queen sized bed, a water heater, an indoor sink, an exterior shower, 3 days off gird battery power, a high output LED interior lighting and an insulation r-value of 6. The dimensions of the Cricket are 15'(l) x 6'7"(w) x 6'9"(h) so that it can fit into most garages.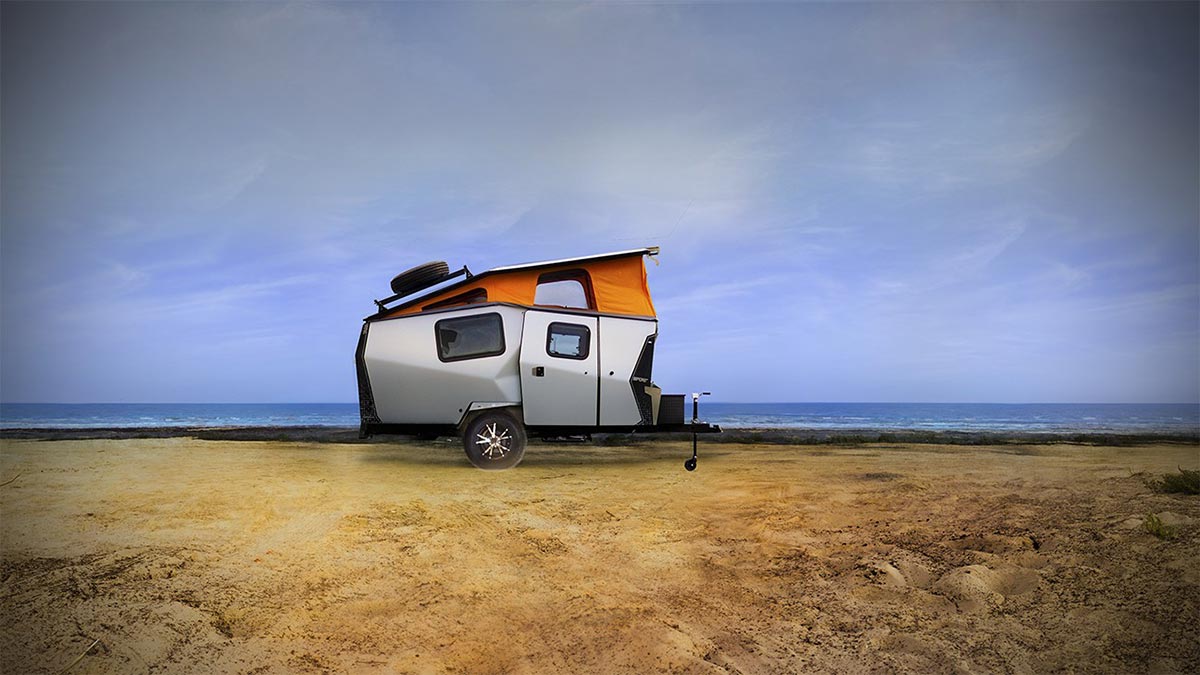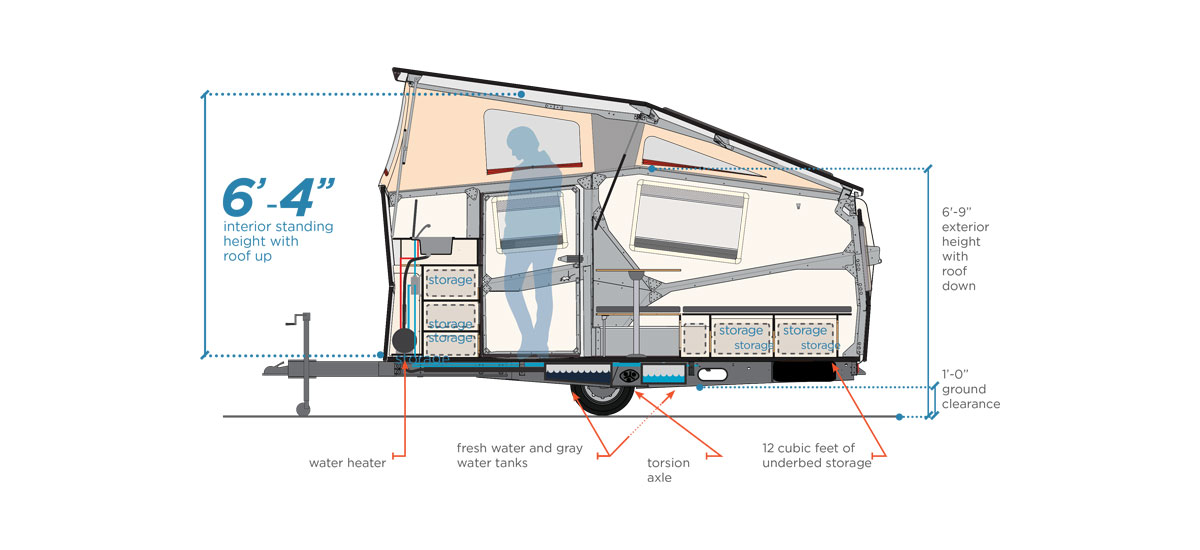 Design: Taxa Inc.
Photography courtesy of Taxa Inc.