In 1962, the Western Pacific Railroad Company custom-built ten 40' Airstream trailers, at which time they were used as living quarters for the railroad's Foreman. These trailers were a model unlike anything that had been built before, as they combined two 20' trailers in the middle, and were full-size at both ends without the usual sloping end piece. Comfortable from every angle and vantage point.
Airstream trailers never saw the road, but rather were connected to railcars where they spent their days, and were only dismounted from this resting place 27 years after their initial placement.
Today these Airstream trailers can only be found in a few locations …one of which at the Western Pacific Railroad Museum in Portola, CA, and another at the California State Railroad Museum in Old Sacramento, CA, while all others have an unknown whereabouts as they were sold in auction to 5 lucky owners.
The trailer shown is owned and was restored by Timeless Travel Trailers, refinished with walnut wood flooring and shelving, modern sinks and a toilet, and even a desk for whatever business you may need to accomplish during your travels.
A beautiful piece brilliantly restored, and ready for its road travel rendition …hopefully for many more decades to come!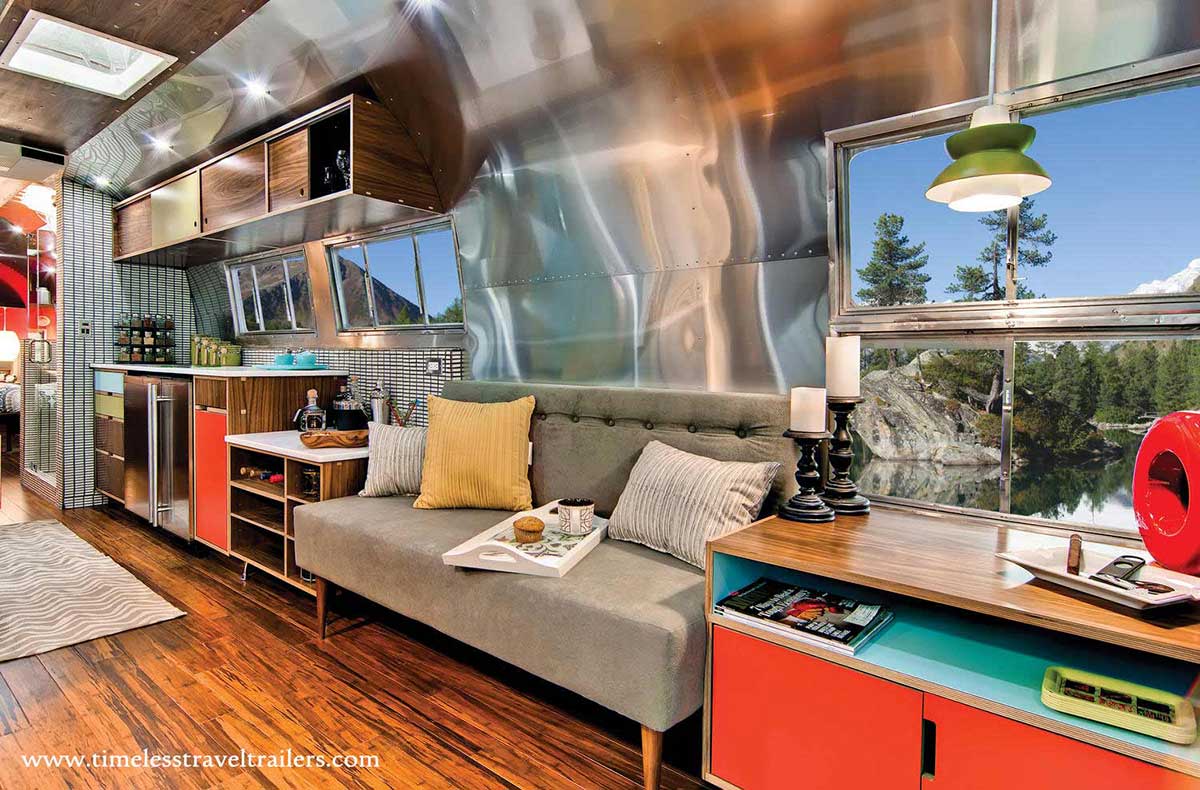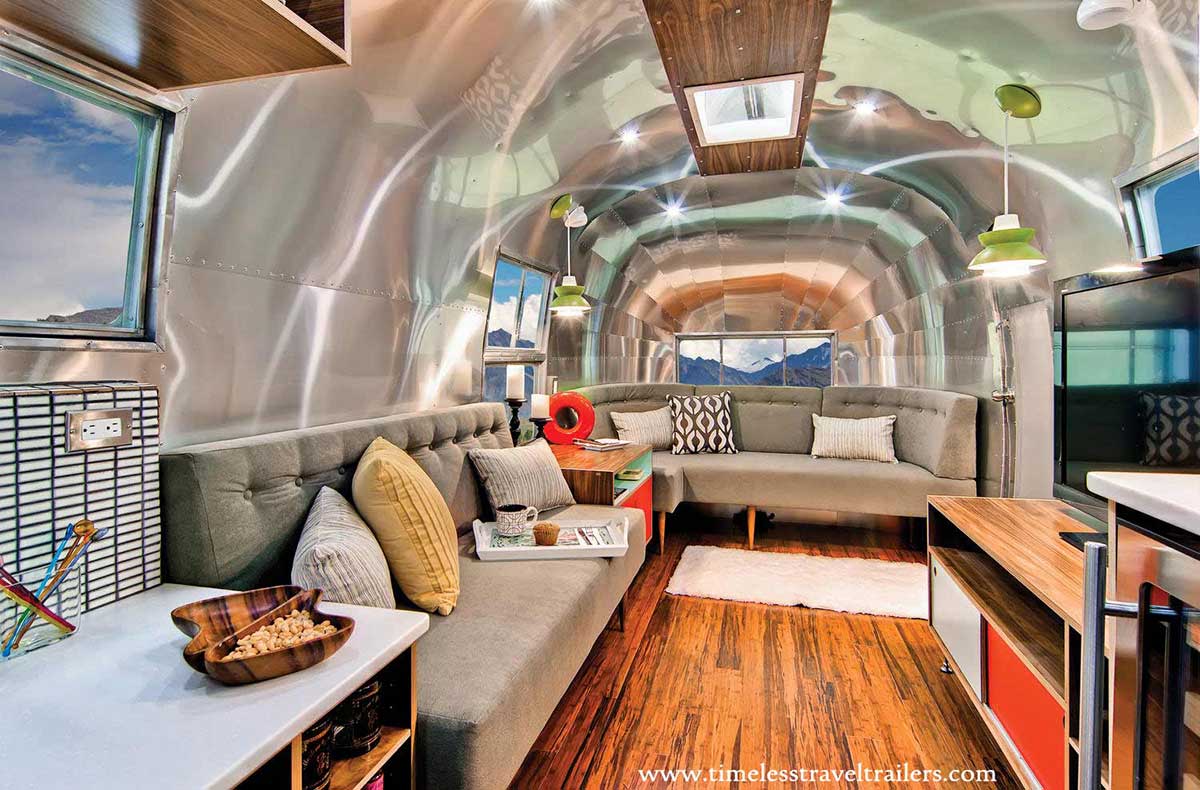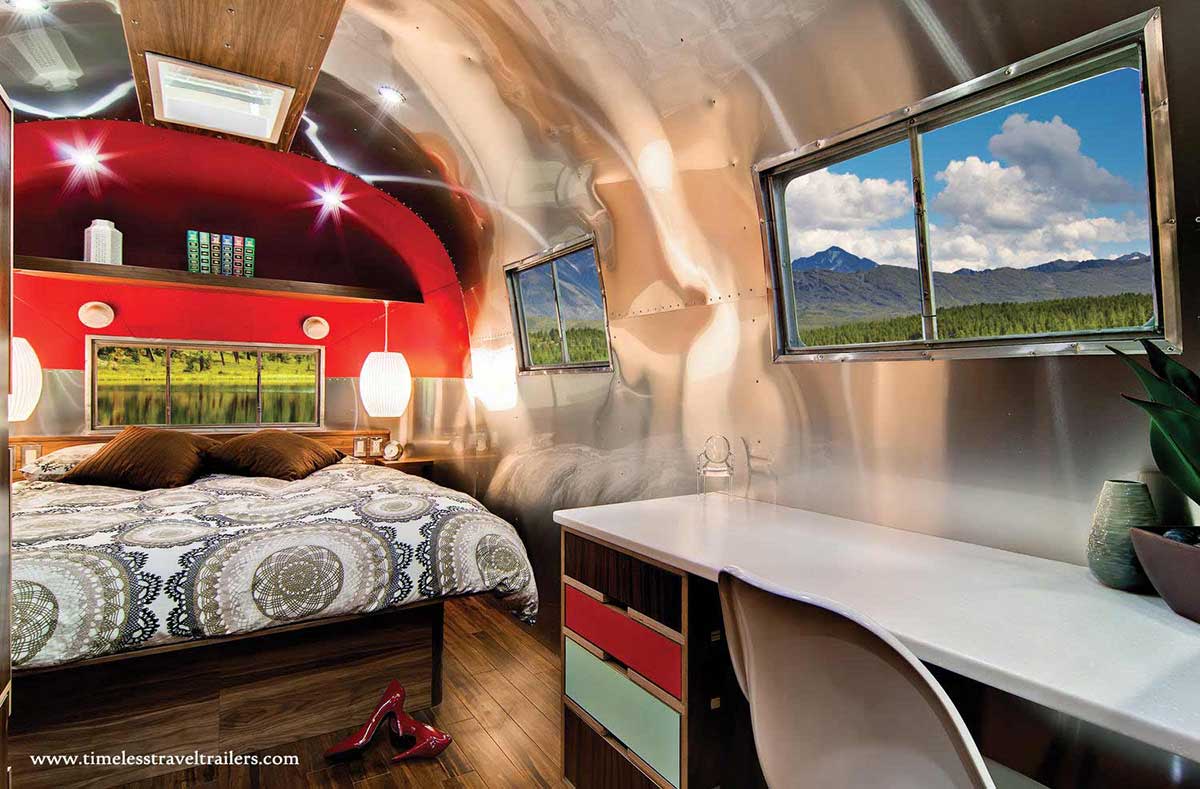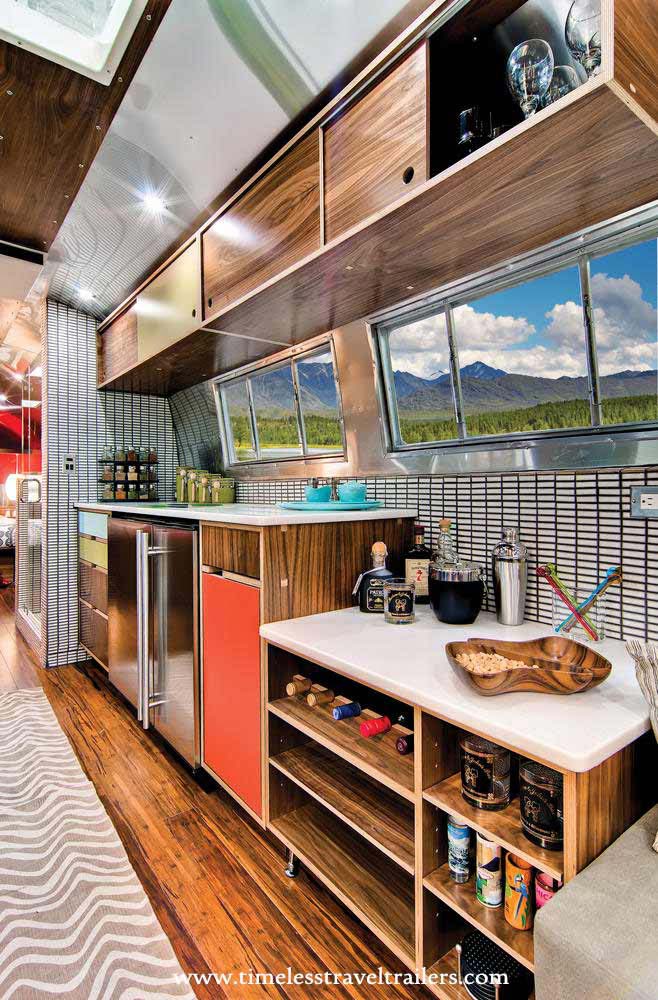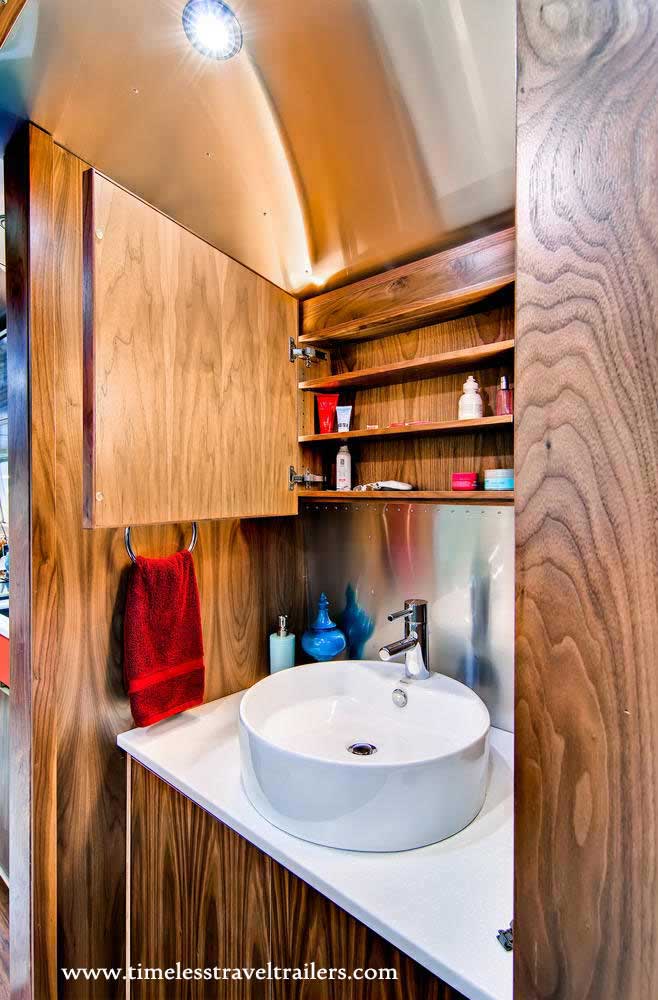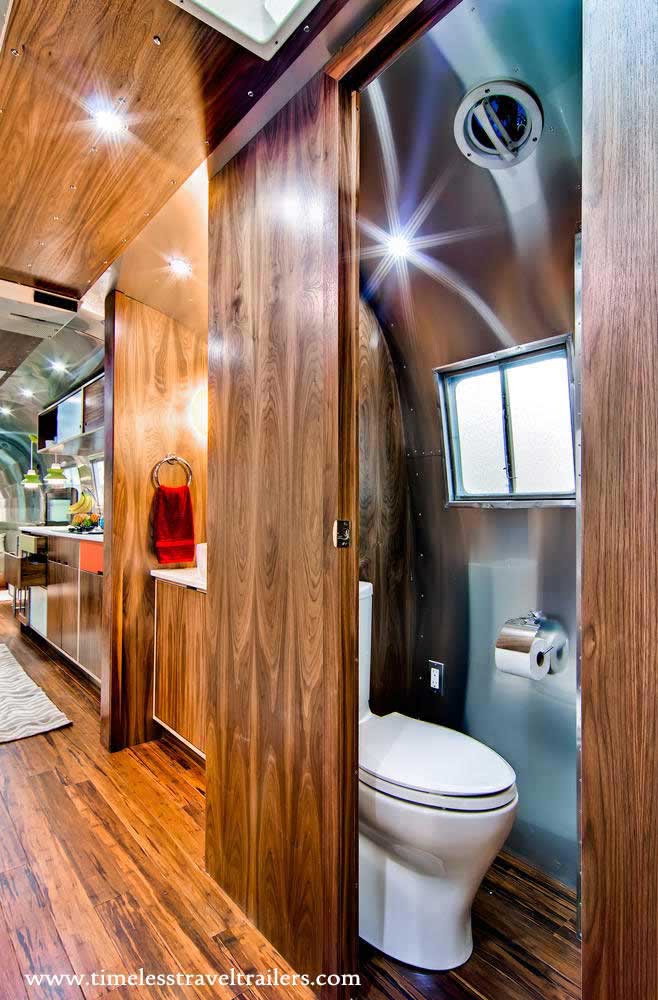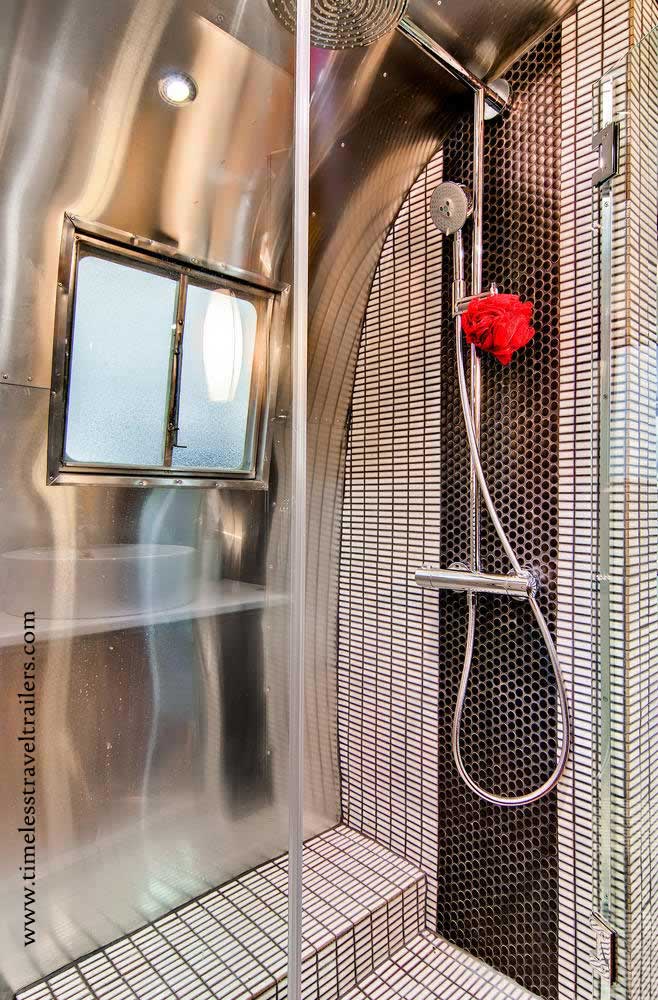 Design: Timeless Travel Trailers
Photography courtesy of Timeless Travel Trailers