This former school bus now traveling home will quickly erase your childhood school transportation memories. Gone are the tight quarters, rambunctious children, cold hard metal, and slippery vinyl upholstery. This 35 feet in length 1978 bus conversion, oozes day light, charm, and comfort. Fully insulated and with a cast iron wood burning stove, it has proven its warmth in the winters in the Colorado Rockies, Washington, Oregon, and New Mexico.
Removal of the tall seats that spanned the tiny narrow aisle created an open spacious volume where sun light easily floods the interior. This highway ready home is complete with room to lounge, cook, dine, work, and sleep. A bath is not included though there is abundant built-in storage for must-have personal items.
Bamboo flooring sweeps the length of the rolling feels-like-a-studio house. Pine planks wrap the ceiling and the rounded cove. Combined with the linear span of windows, the wooden envelope and open built-in storage units elongate the former bus. Yet there is a cozy comforting quality about being able to nearly reach your arms across the space and touch the gently rounded ceiling.
Cabinets of oak, some open, some closed with horizontal grooved inset wood panels, are topped with maple butcher block in the galley kitchen at the back of the bus. Of course, it comes complete with a wooden roof top deck.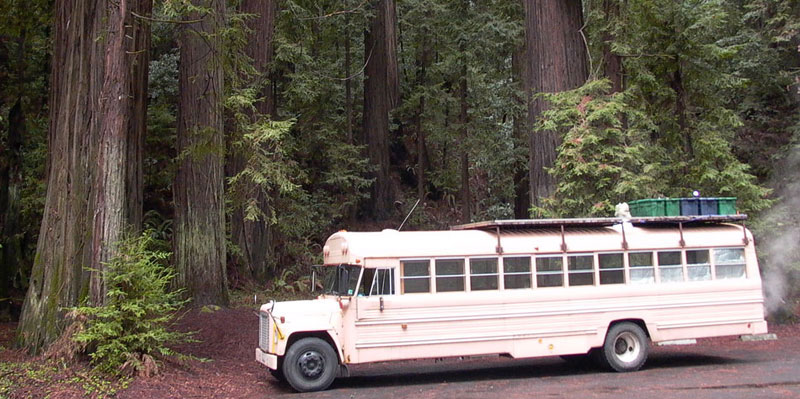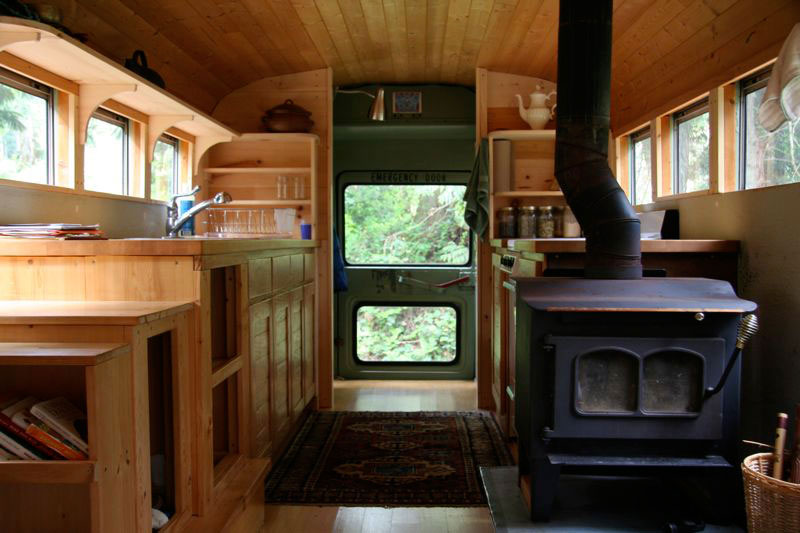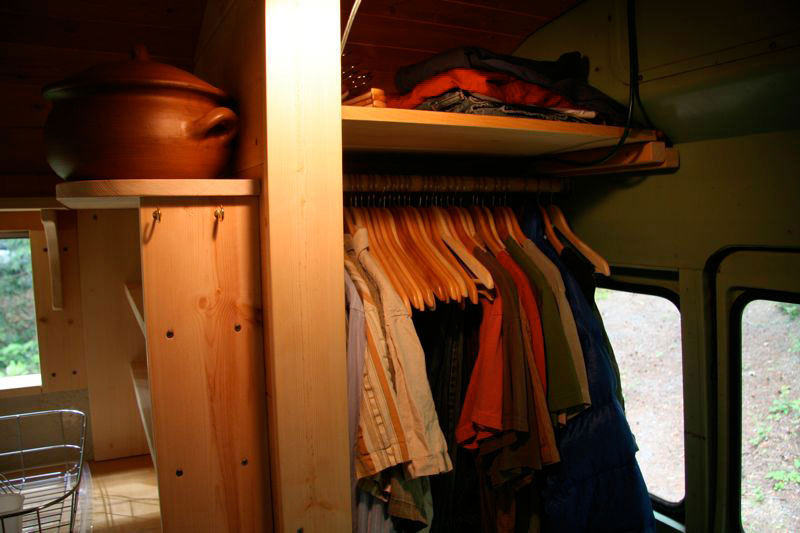 Design: WPI Creative
Photography courtesy of WPI Creative