Wow wow wow, talk about a classy joint, with such a luxury trailer you might never want to go home… High Camp Trailers create top end teardrop trailers – a limited amount are produced each year and each one is crafted with meticulous attention to detail. The trailers have a sexy metallic exterior with carefully designed curves, which give it a classy finish and make it a definite show stopper on the road. The interior seems very high end with wood finishings and well organized cabinets and facilities.
The cabin itself is spacious and can accommodate a queen size bed (84"length x 60" width)! You can sit up or lie comfortably in it as there are 40" of headroom from the top of the mattress to the ceiling. The cabin was designed to provide a comfortable and enjoyable sleeping experience and as such the company strategically decided to limit the upper storage space so that the cabin won't have a cramped and claustrophobic feel.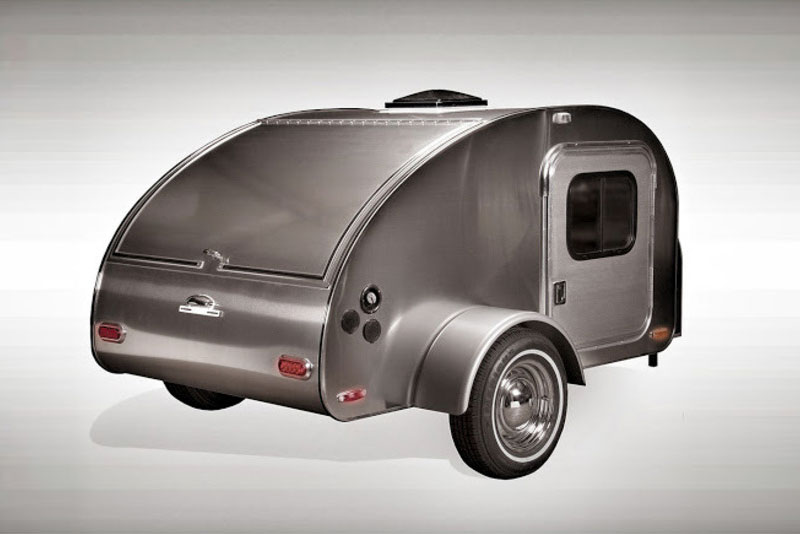 All of the wood components in the trailer are made from high-quality 3/4" domestic plywood. The wood has a formaldehyde-free core and is finished using a durable, zero-VOC clear coat.
The dry weight of the camper is 1,250 pounds and the tongue weight is around 165 pounds. The exterior dimensions of the trailer are 7 feet wide (outside of fender-to-outside of fender) and it is 5.5 feet tall from the ground to the floor. The GVWR (gross vehicle weight rating) is 2,500 pounds. The trailer can be easily towed using a 6-cylinder car, a minivan or a small SUV.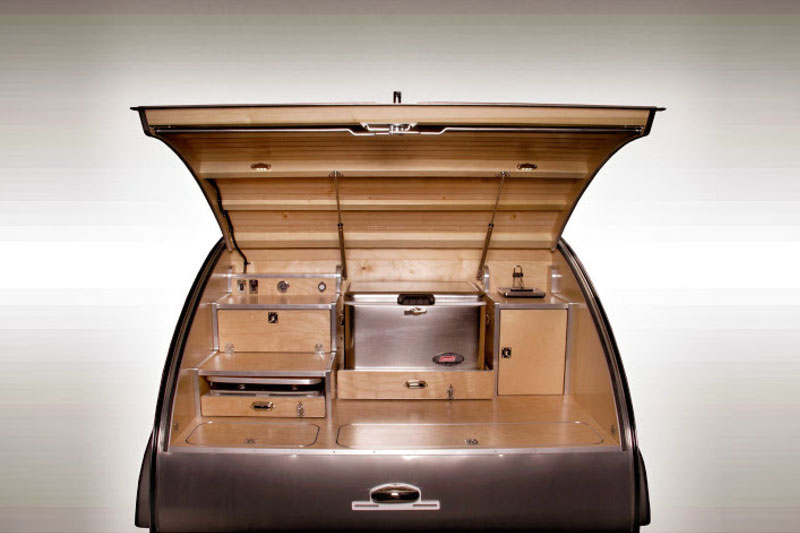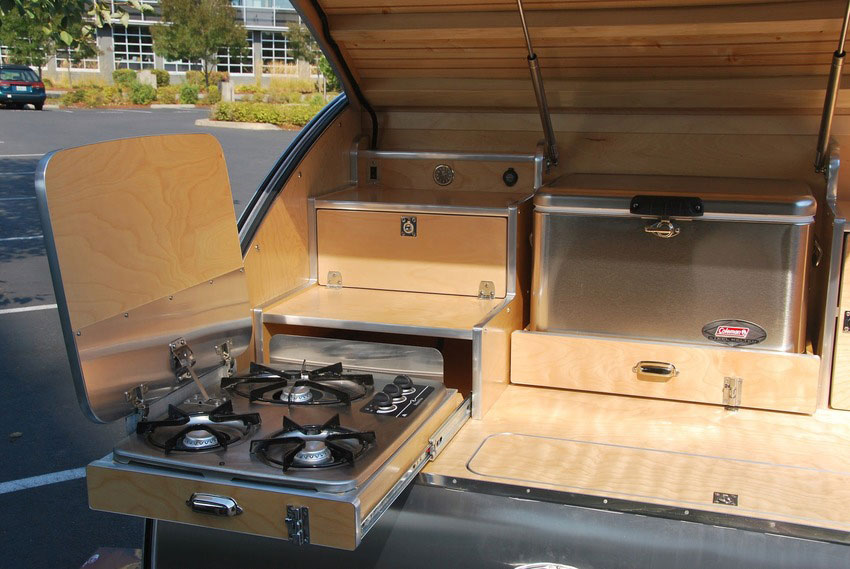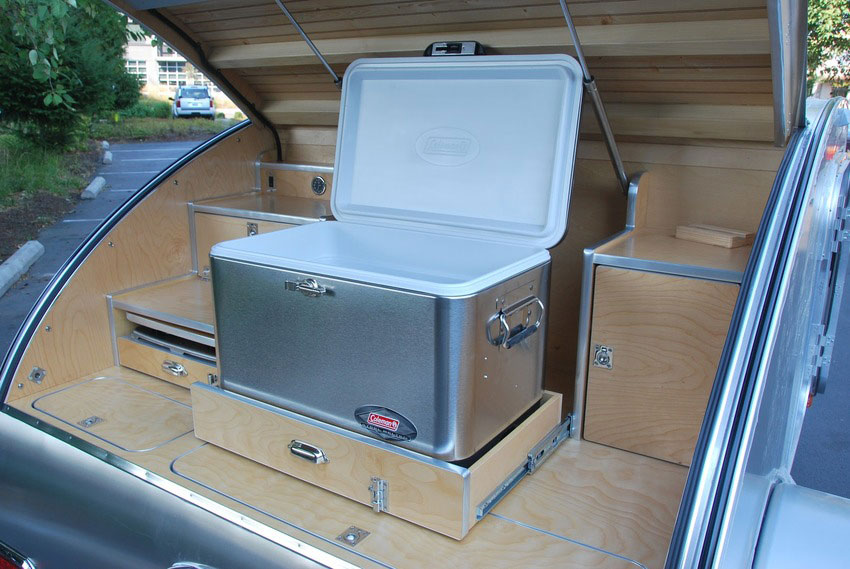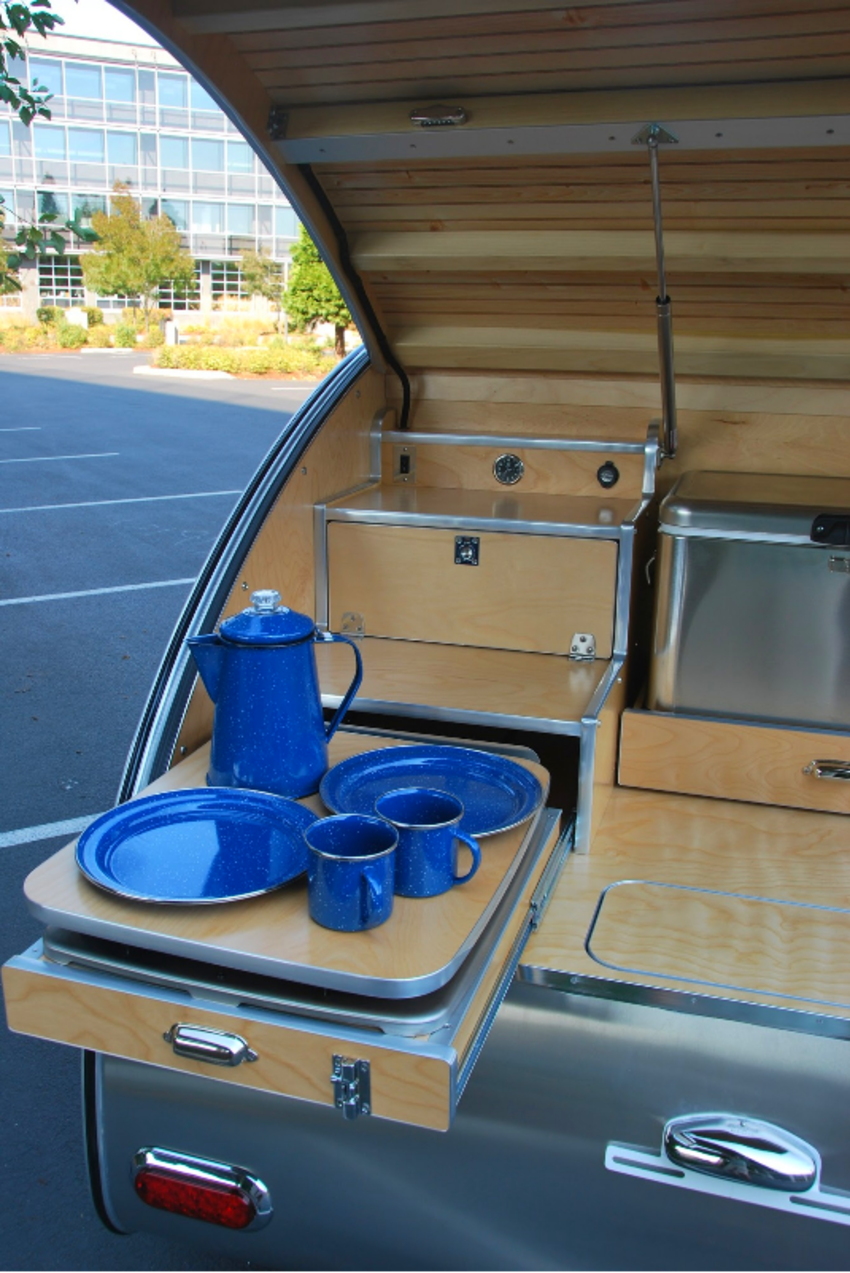 Design: High Camp Trailers
Photography courtesy of High Camp Trailers