If you needed a smile today you came to the rights place, because this amazing vintage makeover of the tiny Nugget trailer will have you feasting your eyes on something your mouth won't be able to help but react to – with a smile!
This DIY project by Vintage Revivals is a charmer from the word "Go!", and if you are feeling crafty, the "do-it-yourselfers" even offer a tutorial for you to embark upon your very own nugget of travel trailer joy.
Equipped with a wooden door that looks like the entranceway to your friendly neighbours house circa 1986, you know you're about to be welcomed with a delightful array of charming goodies.
Step inside and you will find that the floral seating, and the lime green table, has been replaced by rose-coloured seating and a white tabletop. A mustard-yellow wire lighting fixture hangs nostalgically above the dining area, and is surrounded by open shelving boasting of plants and knickknacks worth exploring.
All the old wood paneling have been replaced by clean white lines and yellow accents, and with a set of new tires and a custom diamond paint job – this beauty is ready to roll, or simply sit pretty.
The Nugget trailer truly has the personality to acquire quite the following. Between the plaque embossed with it's name hung proudly at the entranceway, to the welcome matt outside – this little guy is branded beautifully and offers personality to an extroverted expanse.
The Nugget is sure to make any traveling companion a proud Travel Trailer Parent!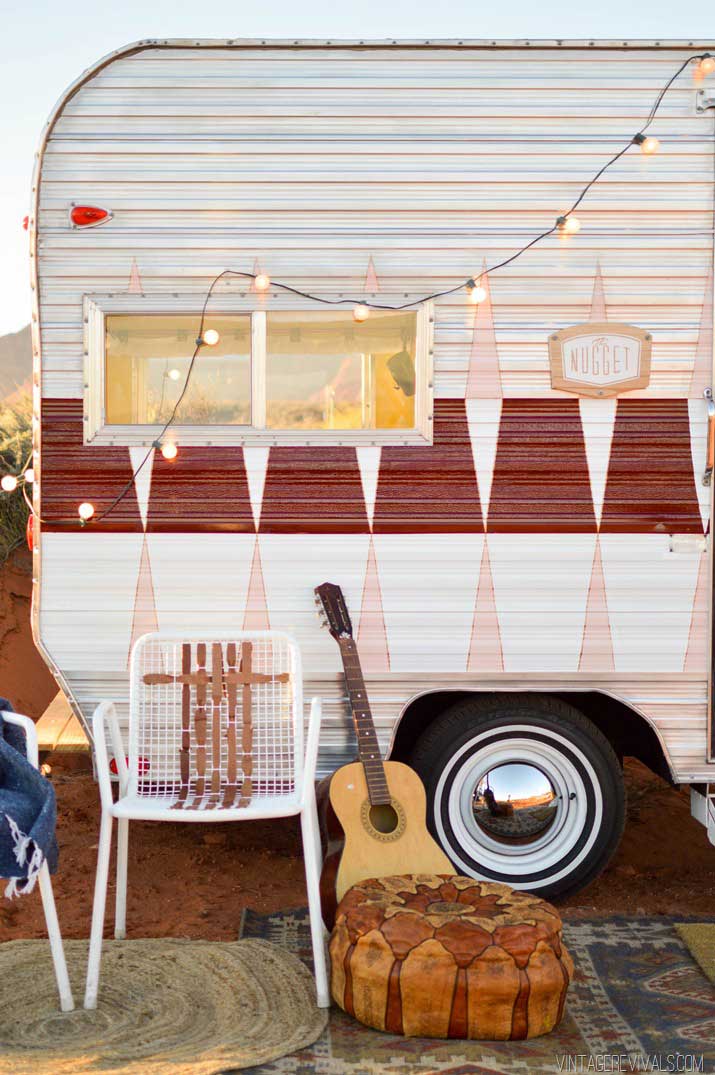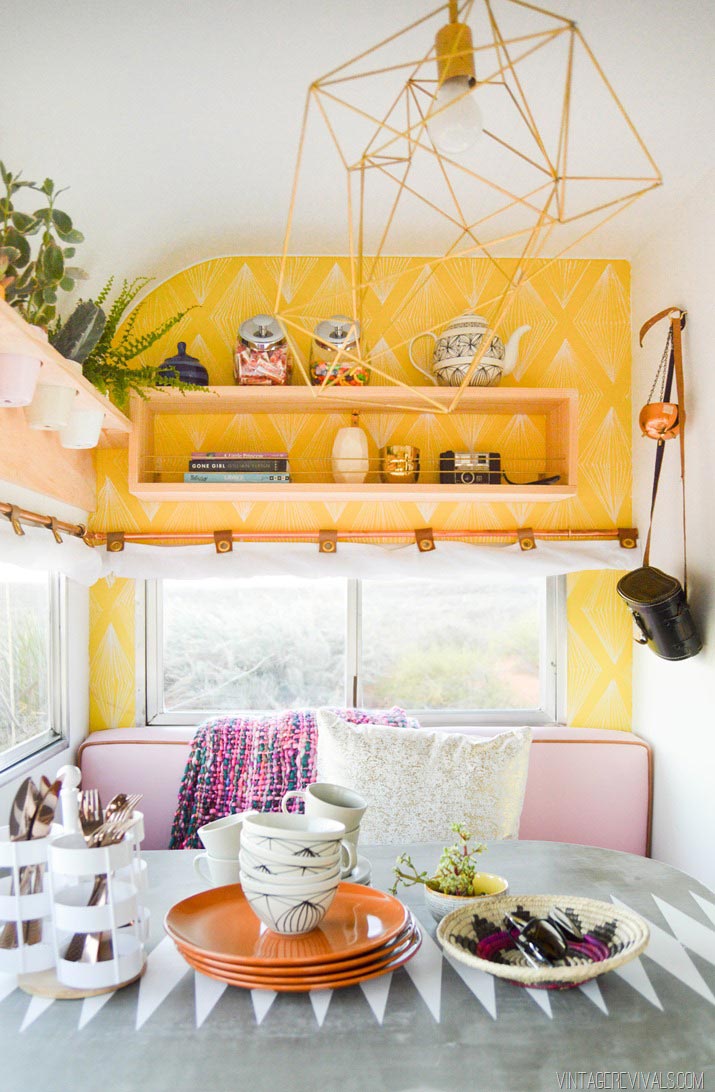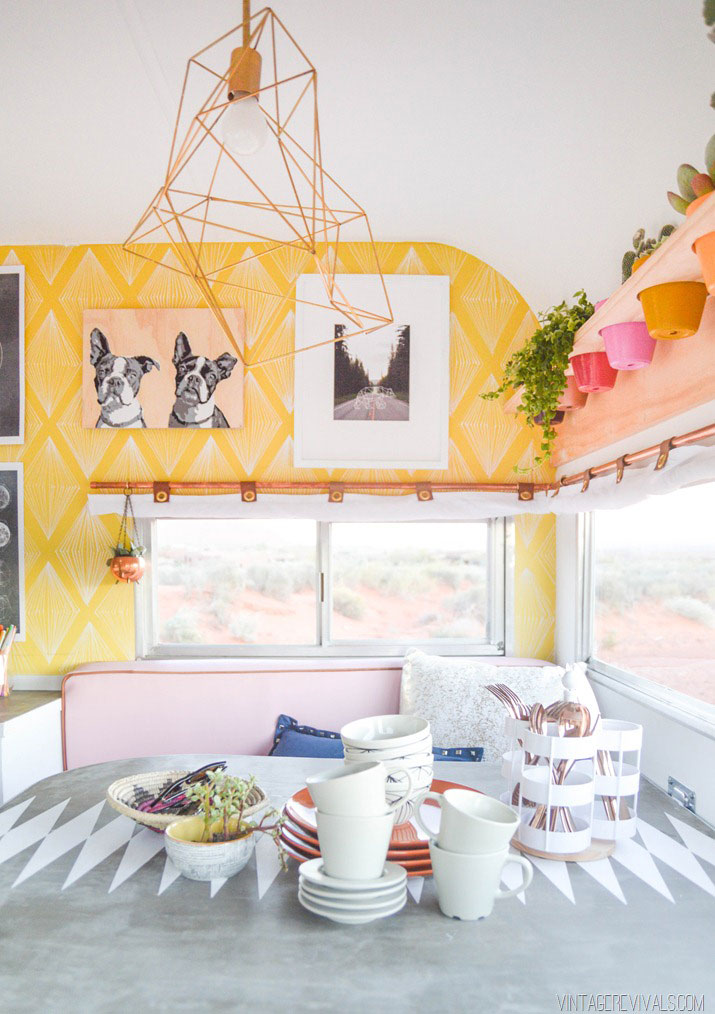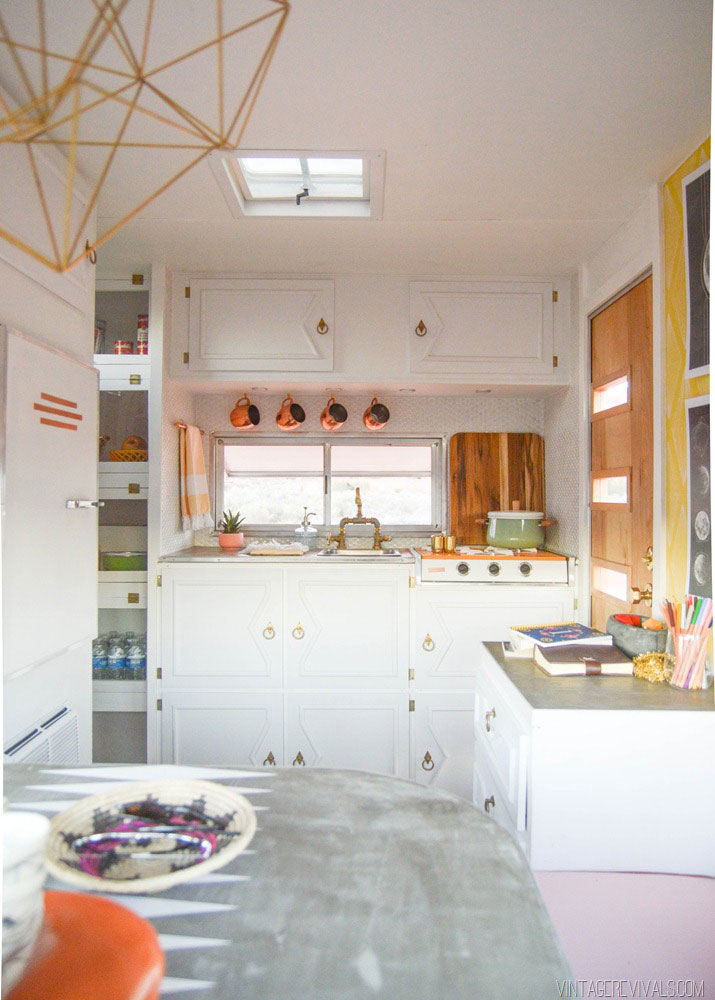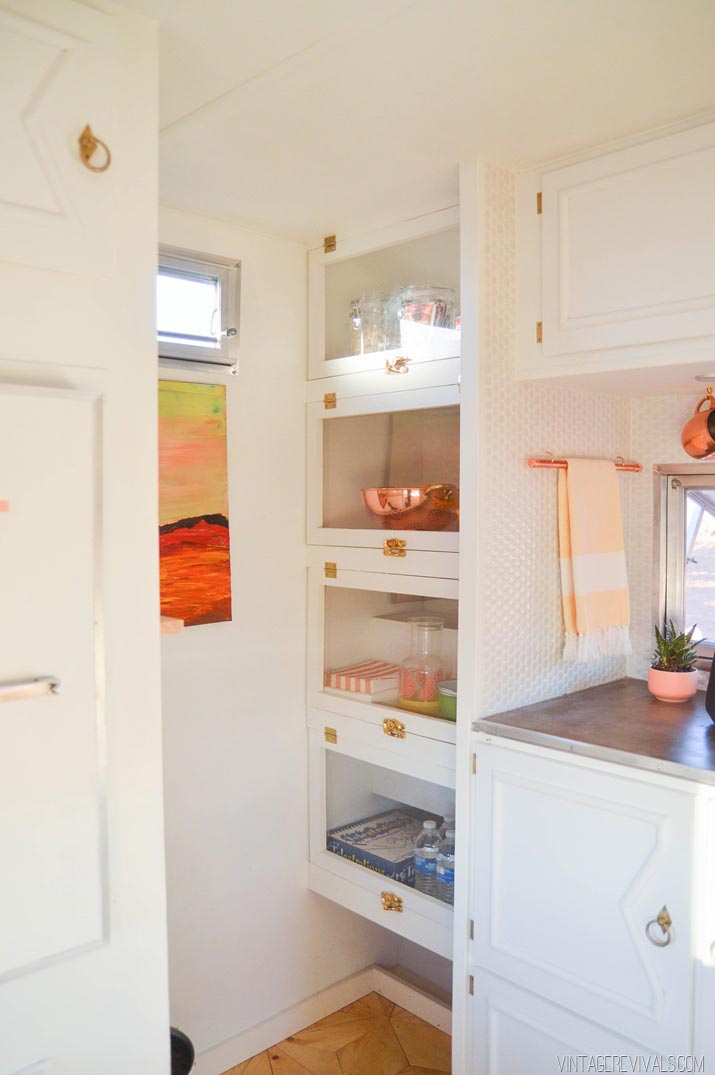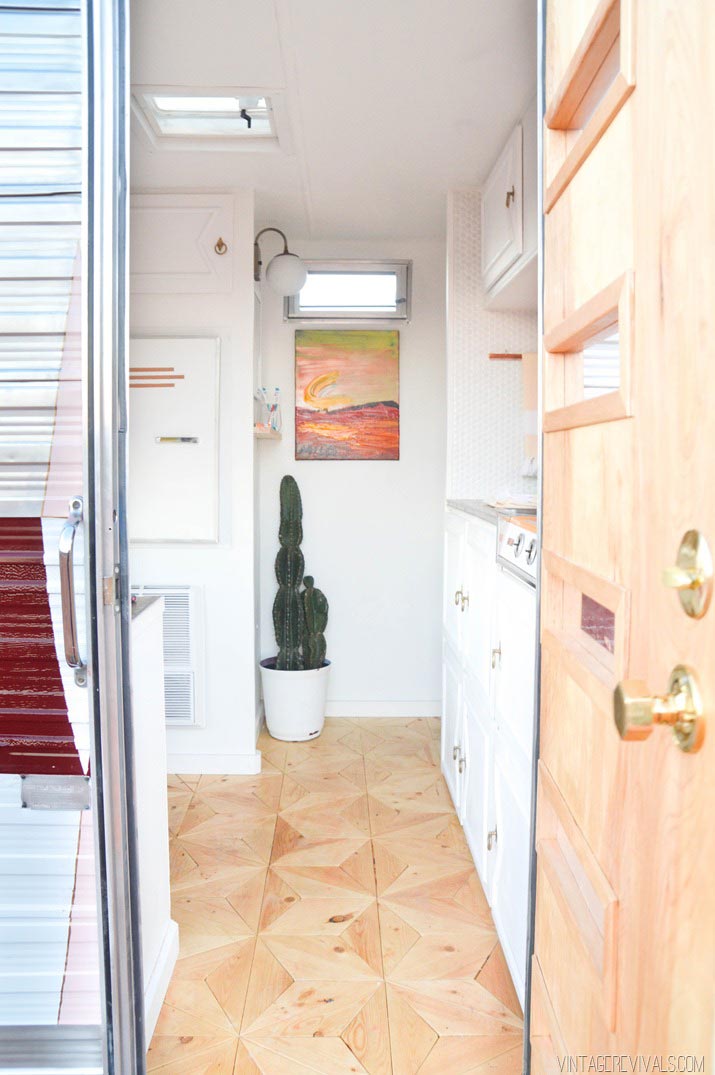 Before: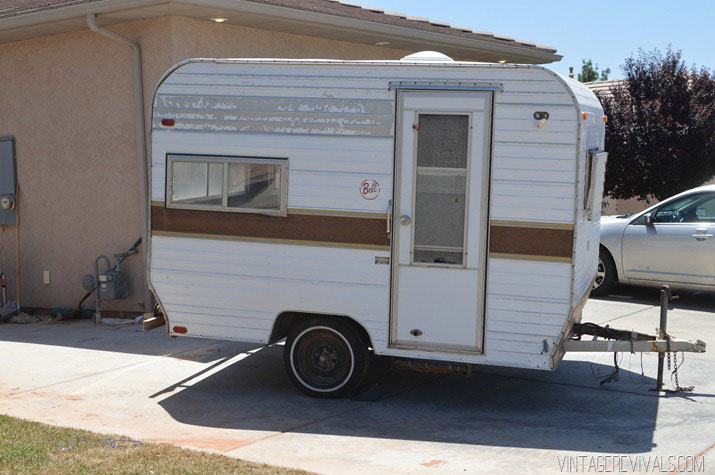 Design: Vintage Revivals
Photography courtesy of Vintage Revivals