The Up-Cycle House follows a very simple, but strict ethos of 'if it ain't broke, don't fix it,' resulting in a closed-loop reinvention of an existing small family home that is architecturally beautiful and environmentally responsible. Where the home did need fixing, architect Alexander Symes did so emphatically, but with recycled materials that adhered to the zero-waste nature of the project, always being sure to enhance the natural aesthetic of things that already exist as they don in the environment.
The Frankenstein nature of the construction is apparent from first glance, as the exterior features a predominantly re-used red brick facade that is peeled back and strategically crumbled to present the home's primary entrance. Features such as a shed-roof pergola made up of functioning solar panels display how eco-friendly systems double as architectural features – championing the collection of the sun's power rather hiding them on some non-visible rooftop. The entry path is composed of up-cycled railroad ties and provide a nice contrast to the industrial feel of the home itself.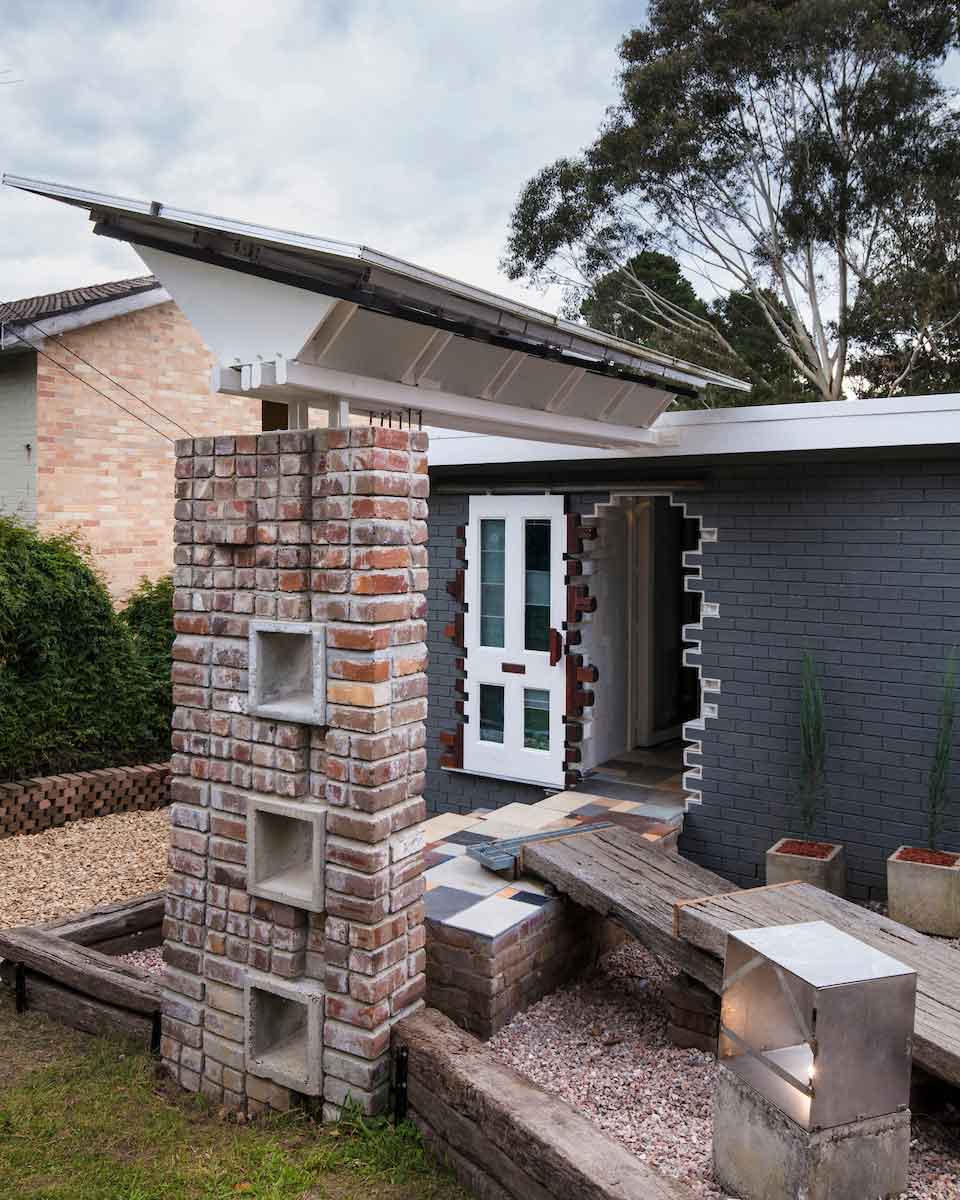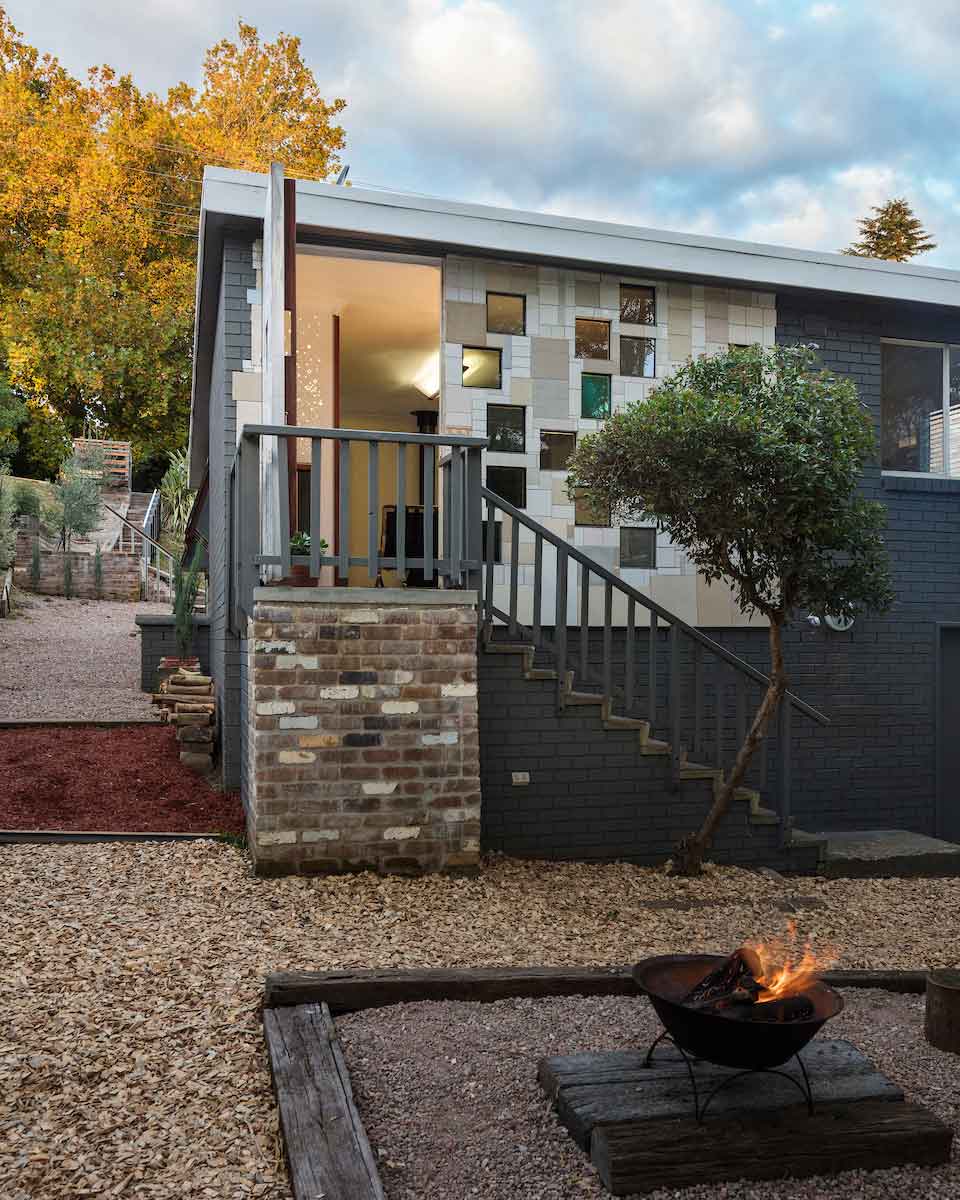 The interior is modest in stature, but extravagant in its dedication to the celebration of previously used building materials. It features three bedrooms, two baths, and one open living space that houses the kitchen and lounging areas. Perhaps the first thing people will notice upon entry is the visual gut punch provided by a wonderful mosaic tile floor. Ceramic and porcelain swatches of all different textures, colors, and sizes, are draped over the floor in a fantastic kaleidoscope of activity. In context of the up-cycle mantra of the design, it works incredibly well, and is complemented in other areas by more subdued, clean, modern material touches.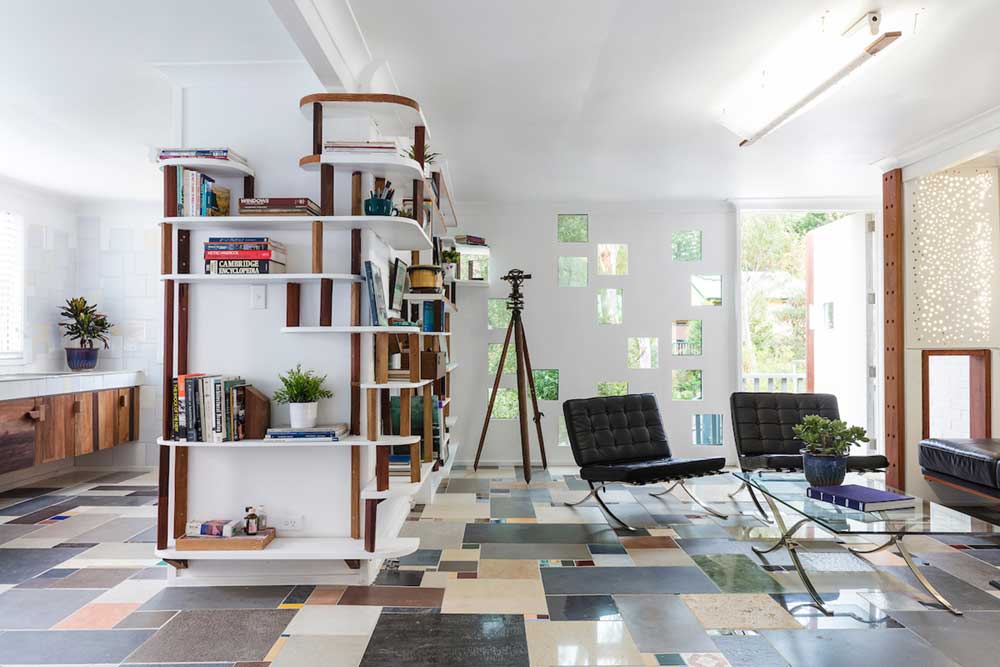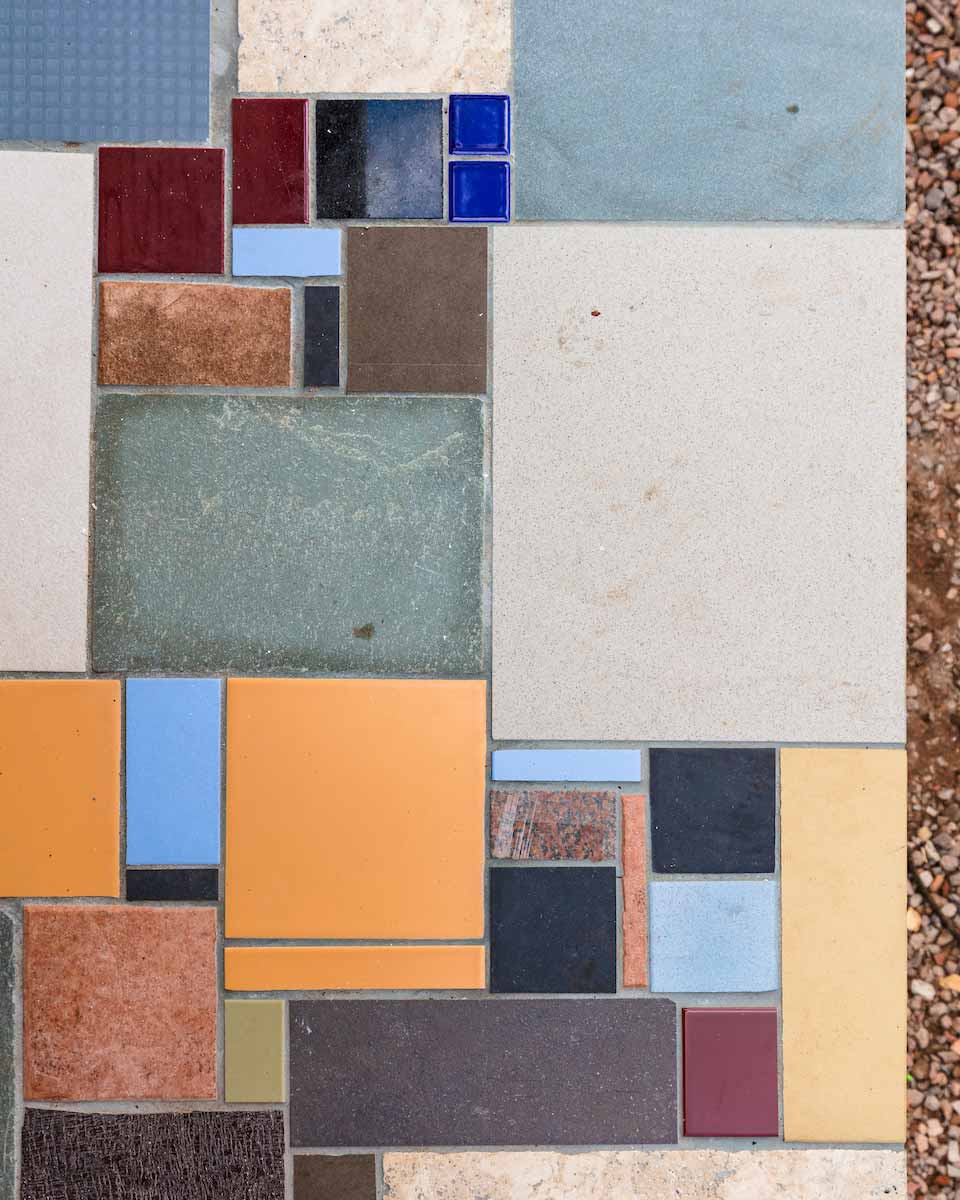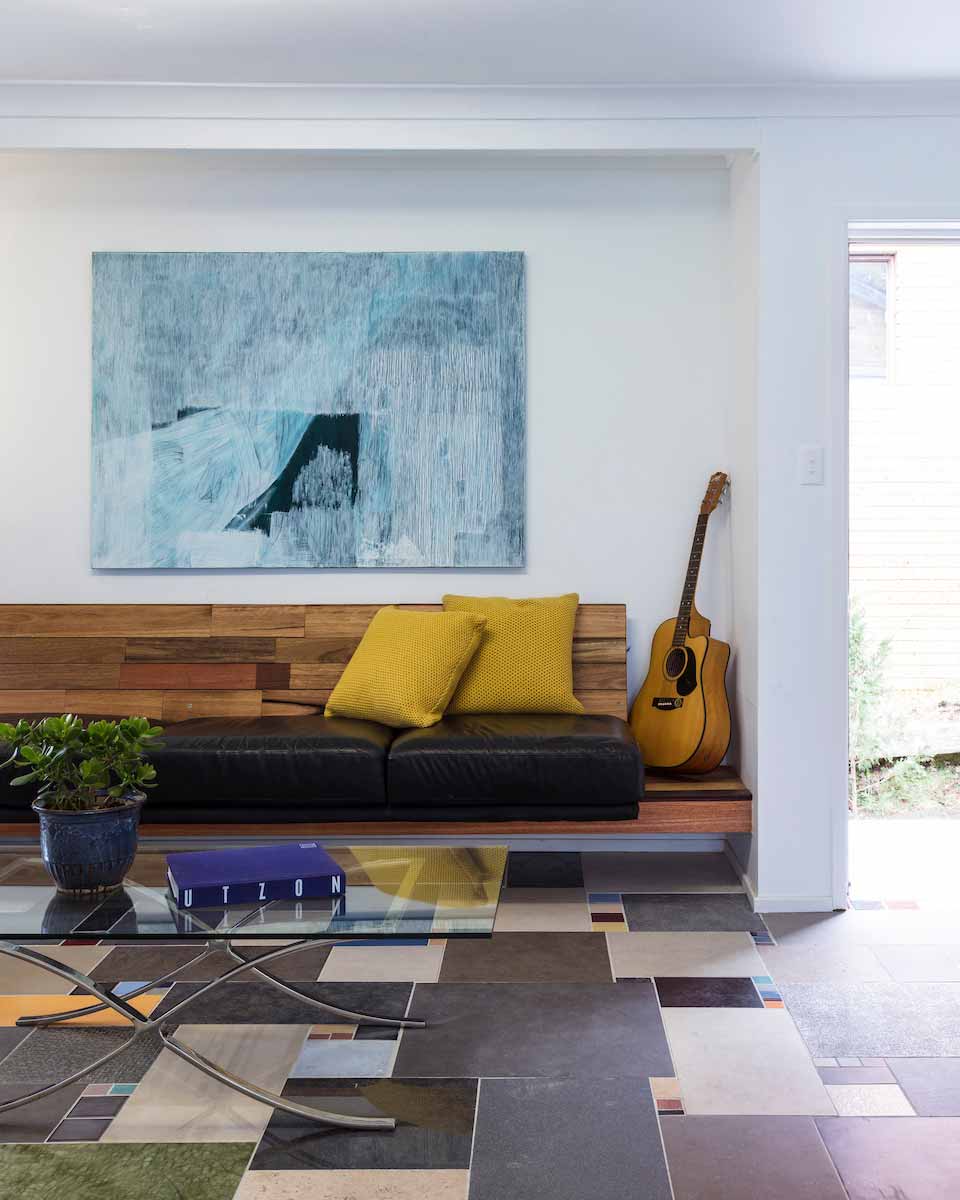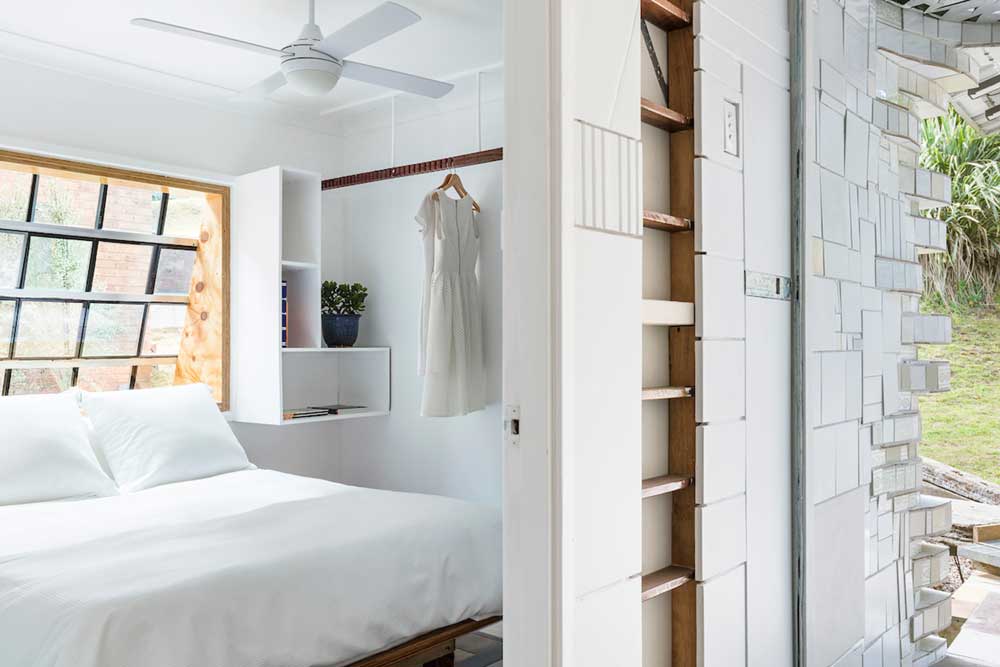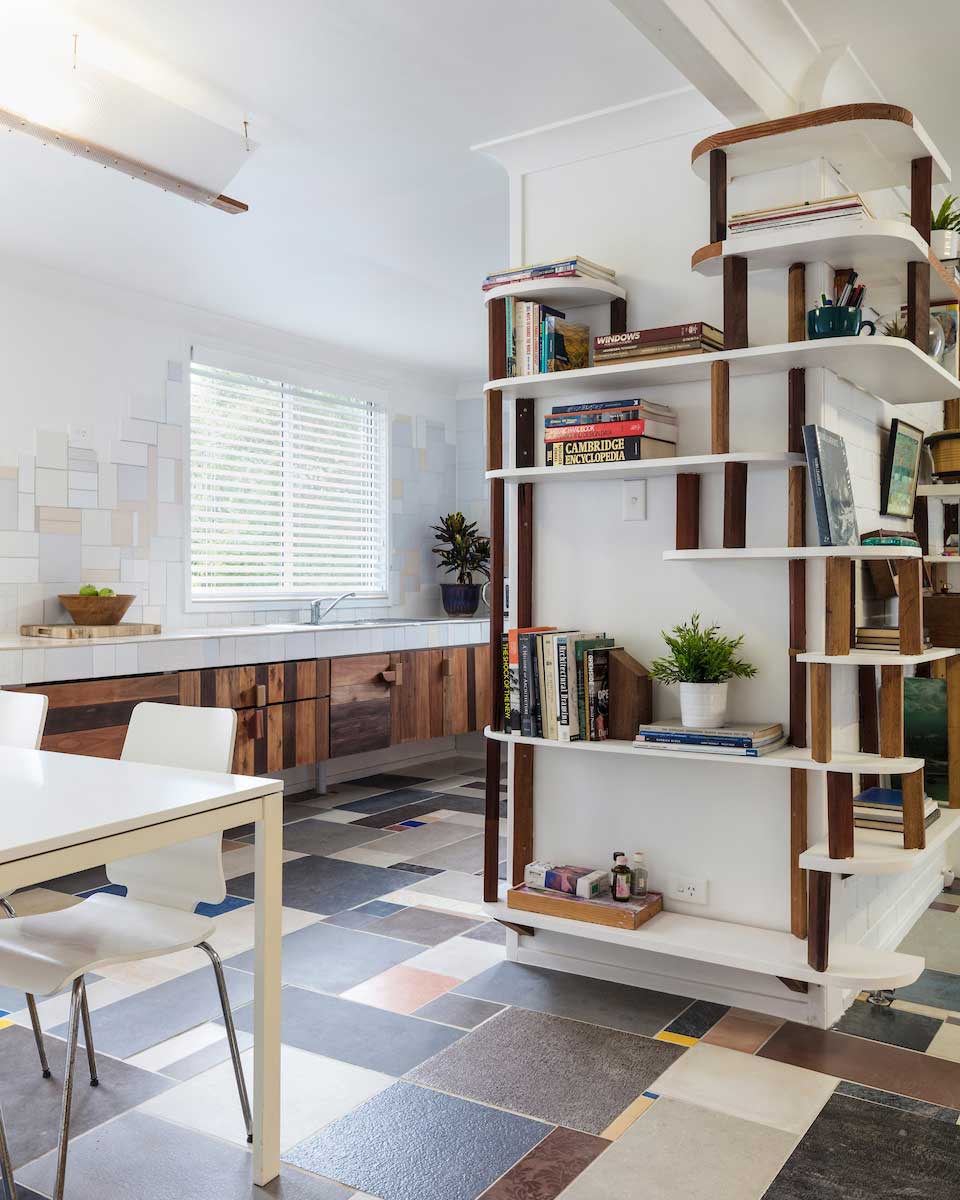 The interiors are flooded with light and air, which illuminates the multi-colored palette in all its haphazardly glory. The living room is punctuated by a once-used blackened steel fireplace that acts as a focal point and gathering space. The many instances of material juxtaposition are what make this project particularly unique, and every piece has its own unique story that gives the home a kind of stitched-together character you just don't find in new construction.
Architect Alexander Symes accomplished something truly unique with the Up-Cycle house as he managed to communicate the usefulness of another man's trash in a way that is eco-friendly and aesthetically stunning. Few works of architecture are able to juggle both, but hopefully more will follow the example we see before us now.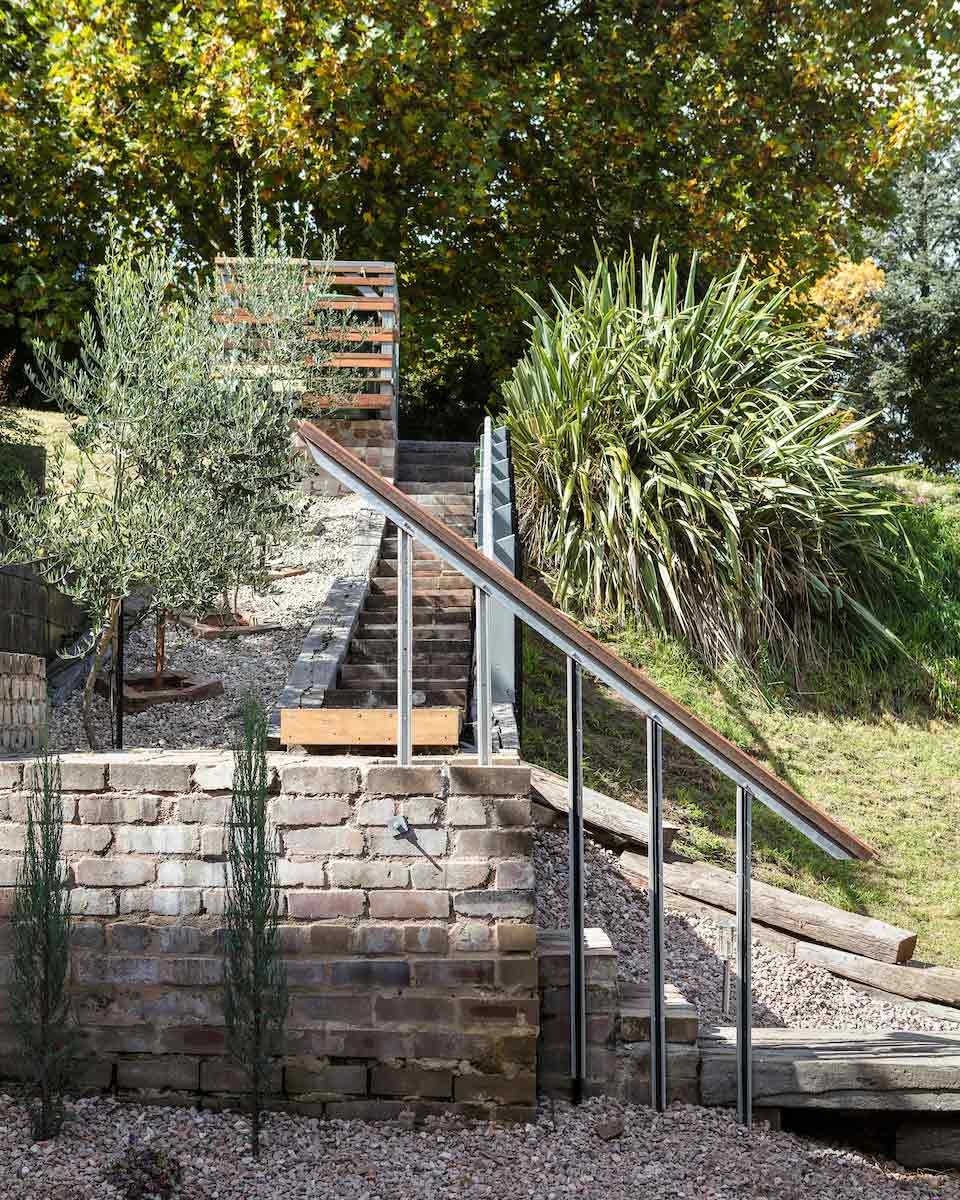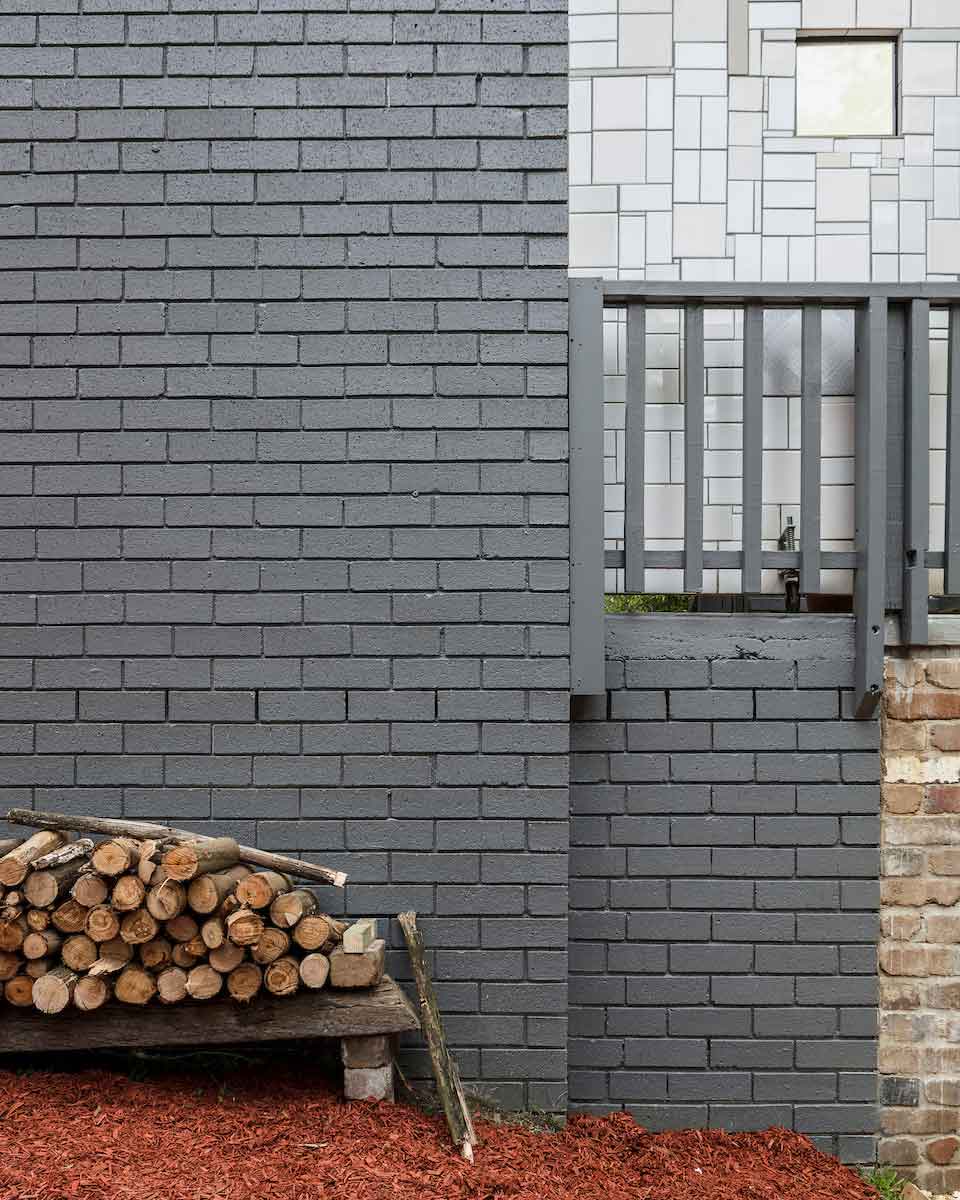 Architects: Alexander Symes Architect
Photography: Barton Taylor
Courtesy of Modern House