Tiny Haus? More like dreamy house! With micro-houses taking the world by storm, this tiny family home puts a modern spin on these prototypes in a fresh new way.
Anchored by an outdoor pool, which most of the home surrounds, and set with an outdoor eating area along with a pass-through kitchen window; the outdoor space increases the footprint of the home by nearly double.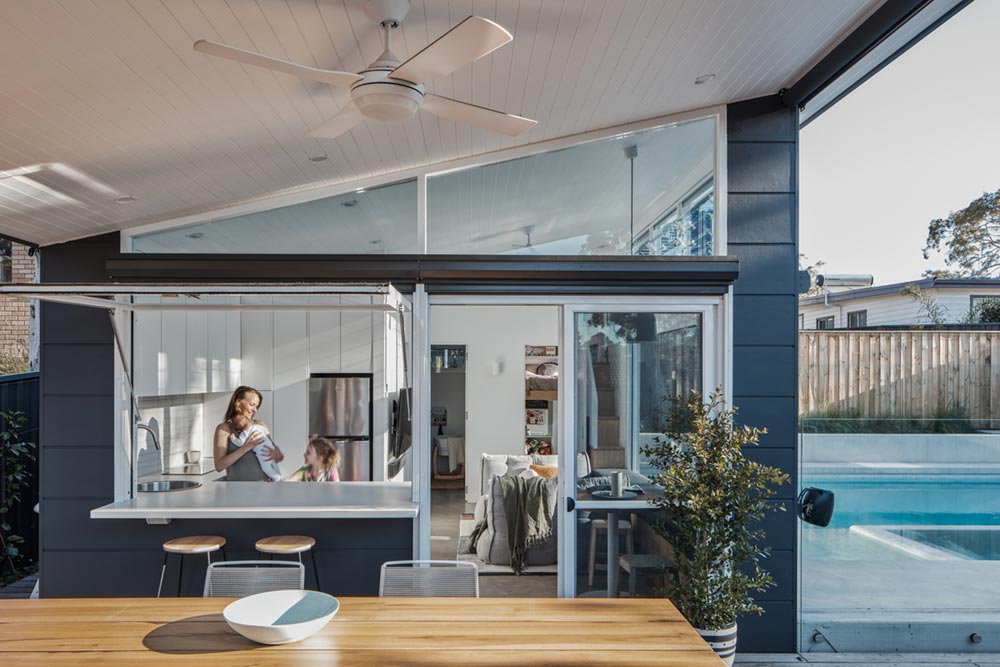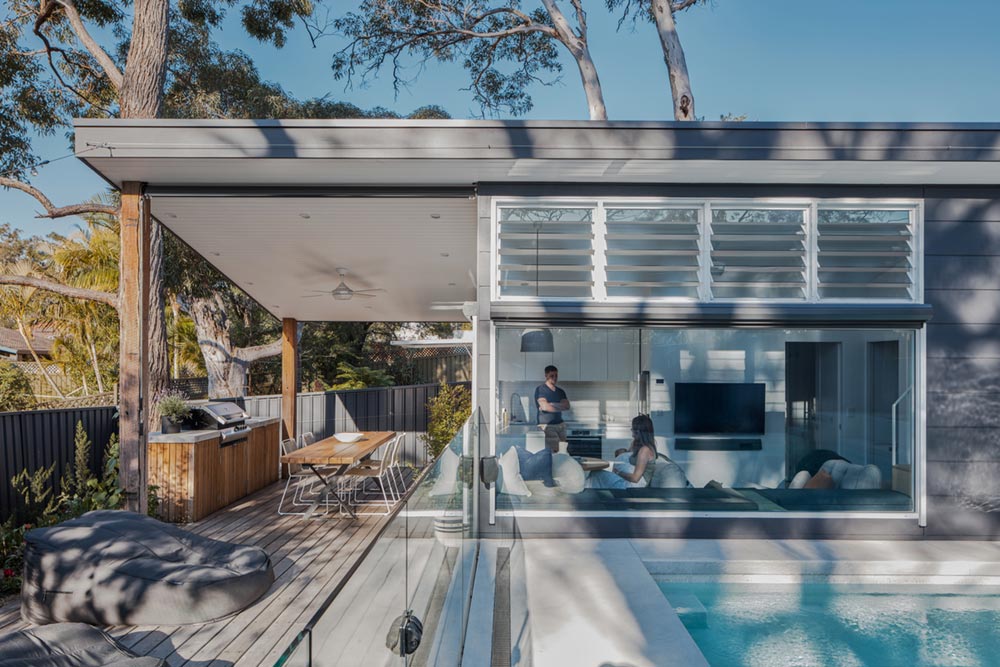 Spanning 344 square feet small, the pool area is nearly just as large as the home itself, but with ample light streaming through the main living areas, brightly bathed in white walls and cabinets and soft grey seating arrangement alongside a window seat, this home feels truly like inspired space – not lacking space.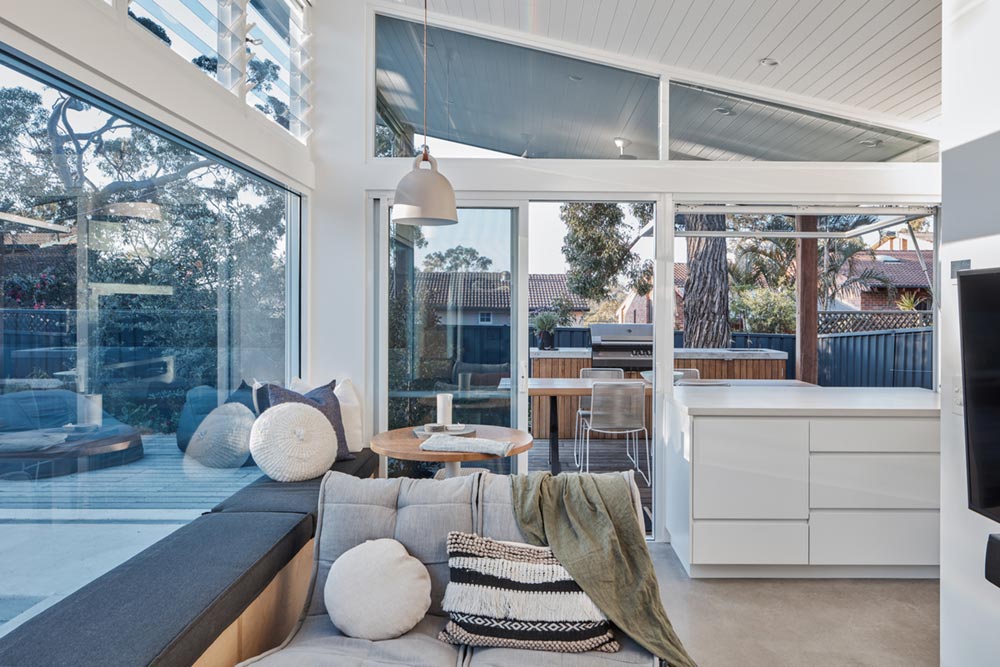 Tiered sleeping nooks also make this compact house every kind of fun; turning sleep time into an adventure all its own, and offering an esthetic appeal I really want to see more of.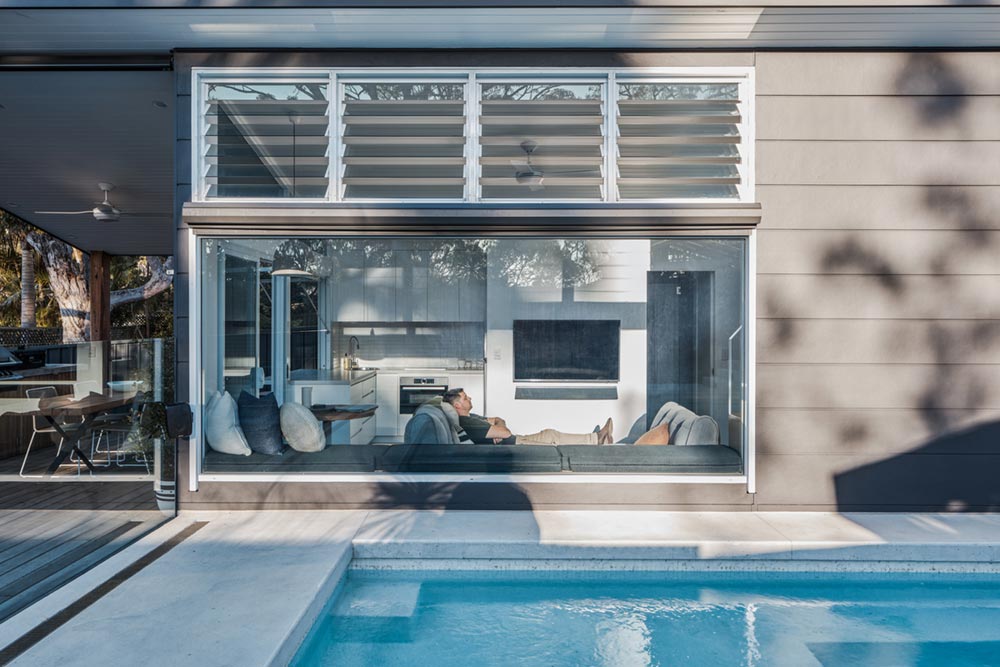 We get a sneak peak at the bathroom that offers soft brown tiling, a glass walk-in shower and white bathroom amenities, keeping in step with that 'bright white' appeal.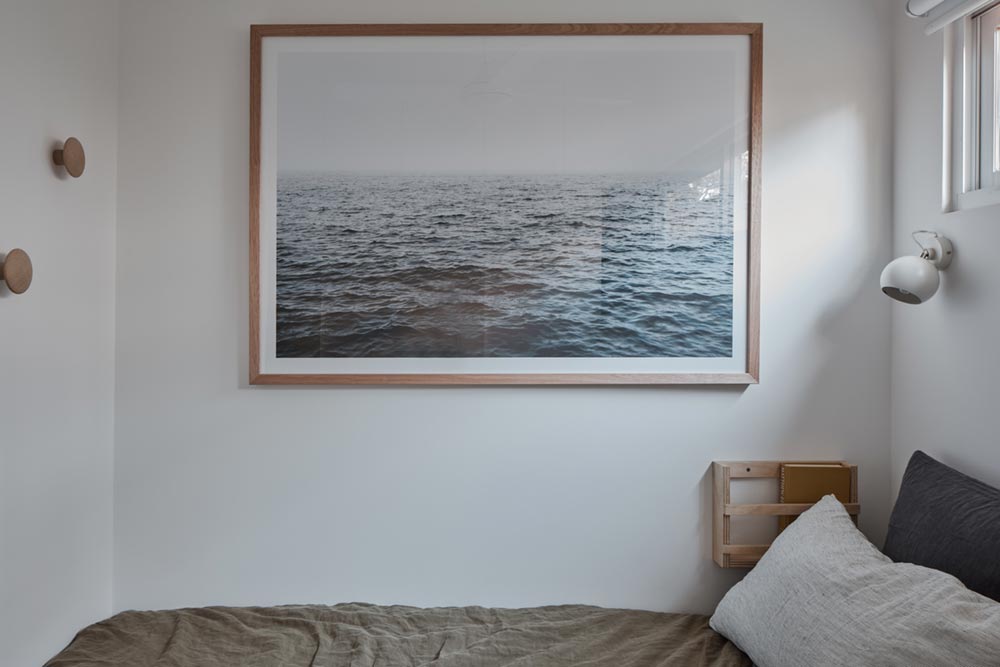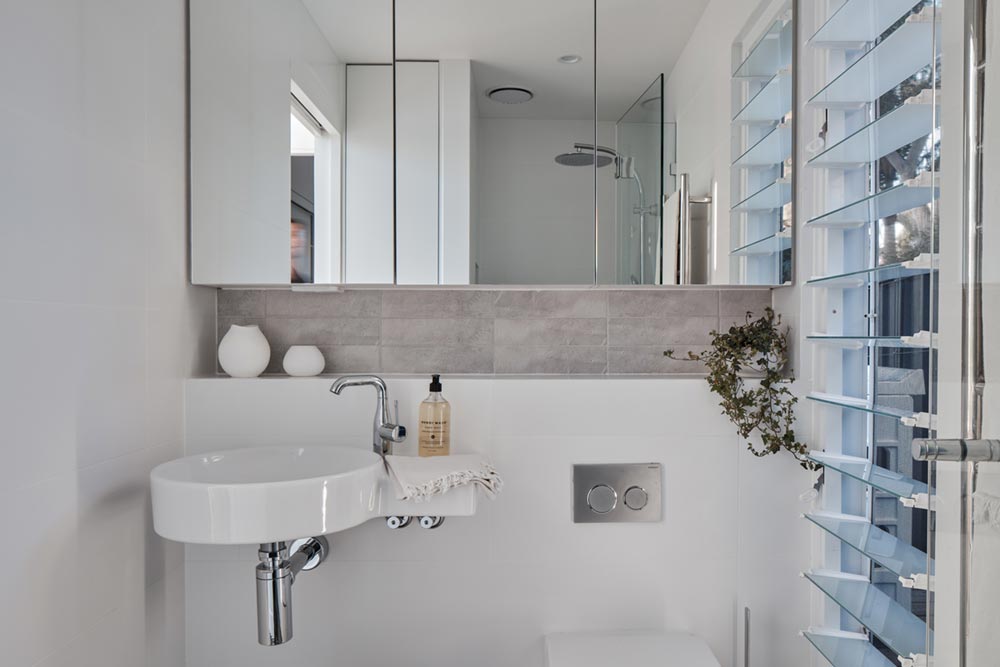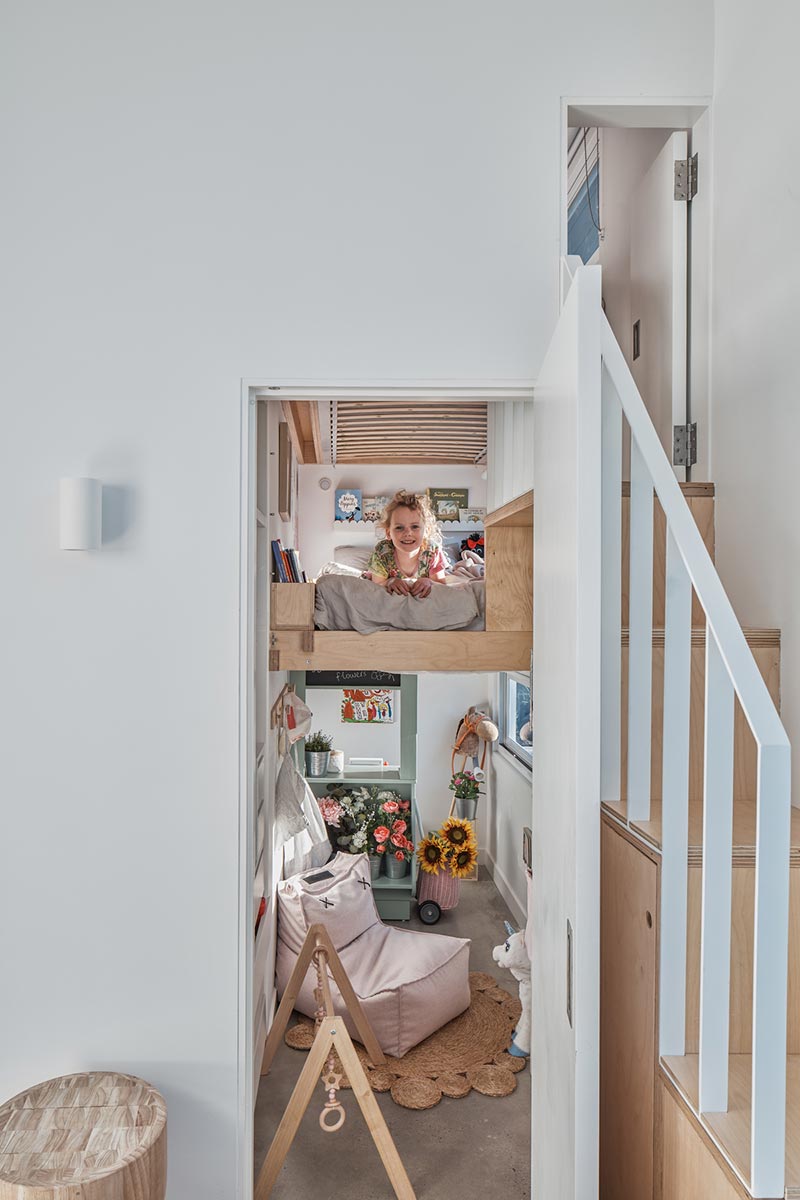 In an era where the "less is more" ideal is actively at play, Tiny House really epitomizes the fact that less CAN be more – from look, to feel, to function to fun. Allowing conscious thought to come into daily activities and lifelong possessions, maximum meaning through minimal stuff.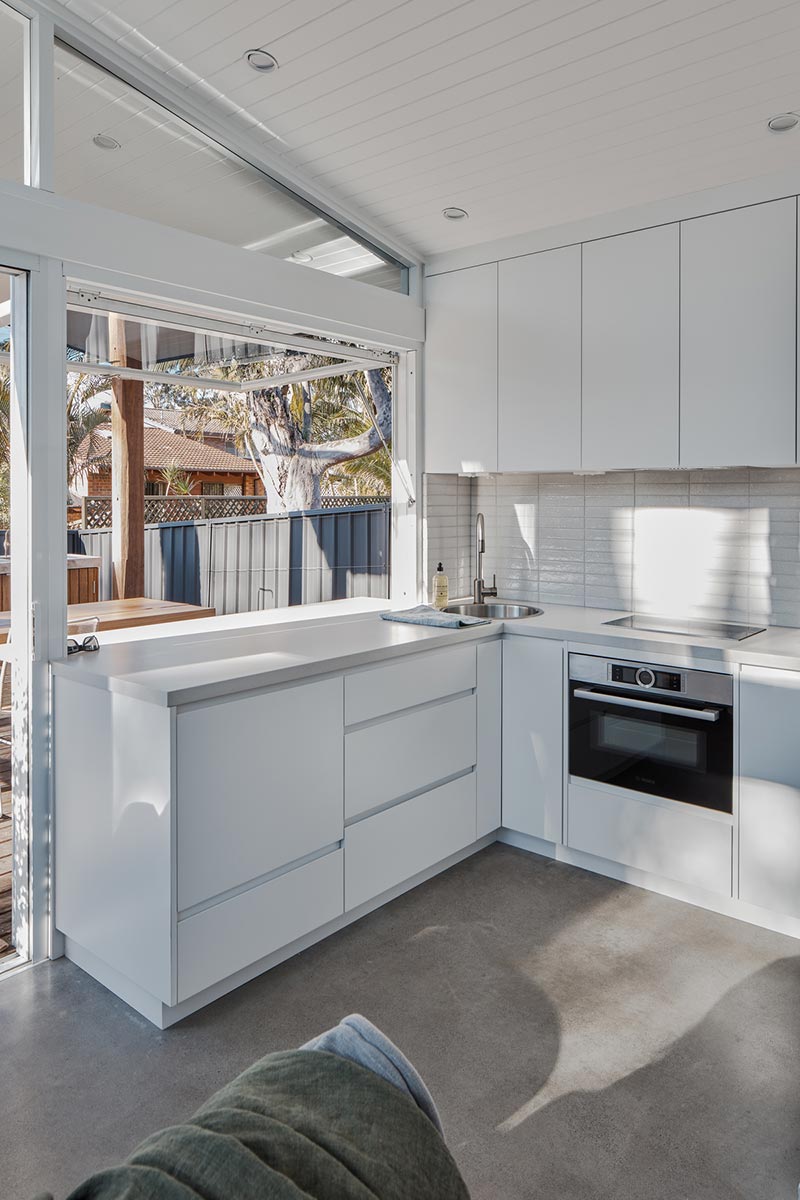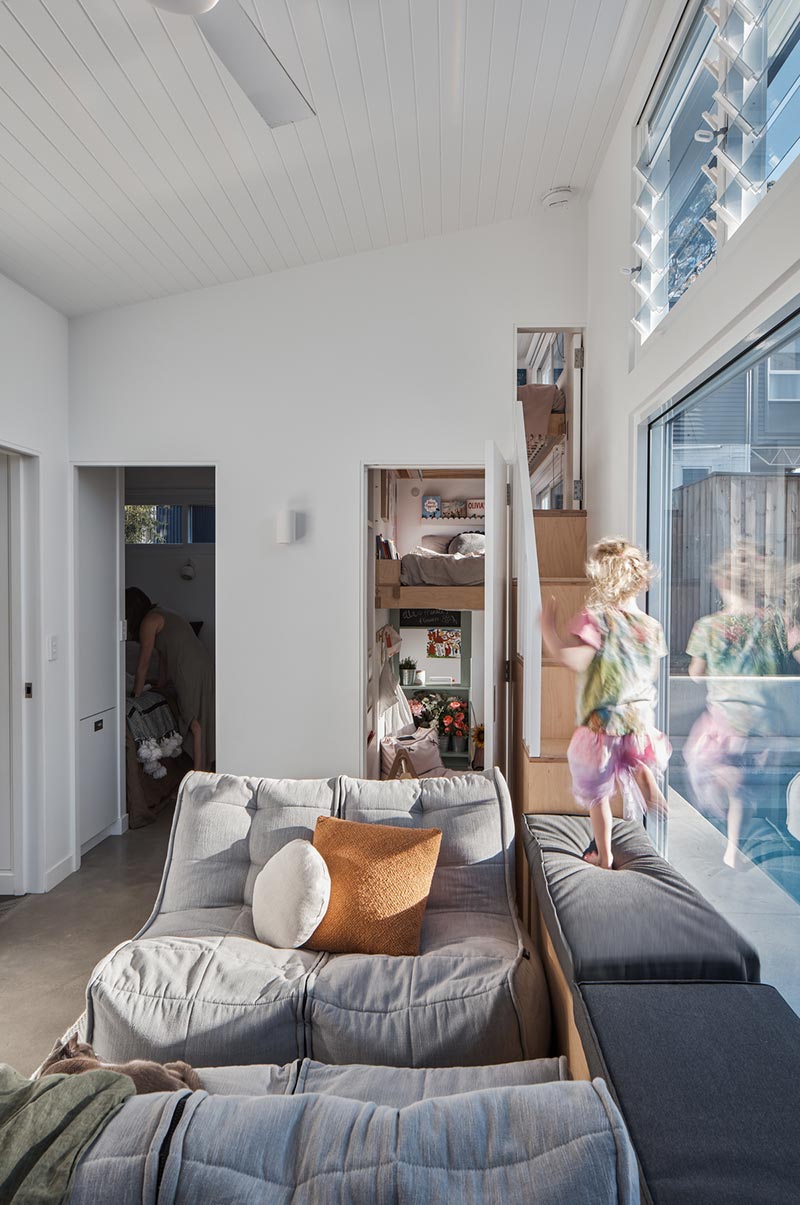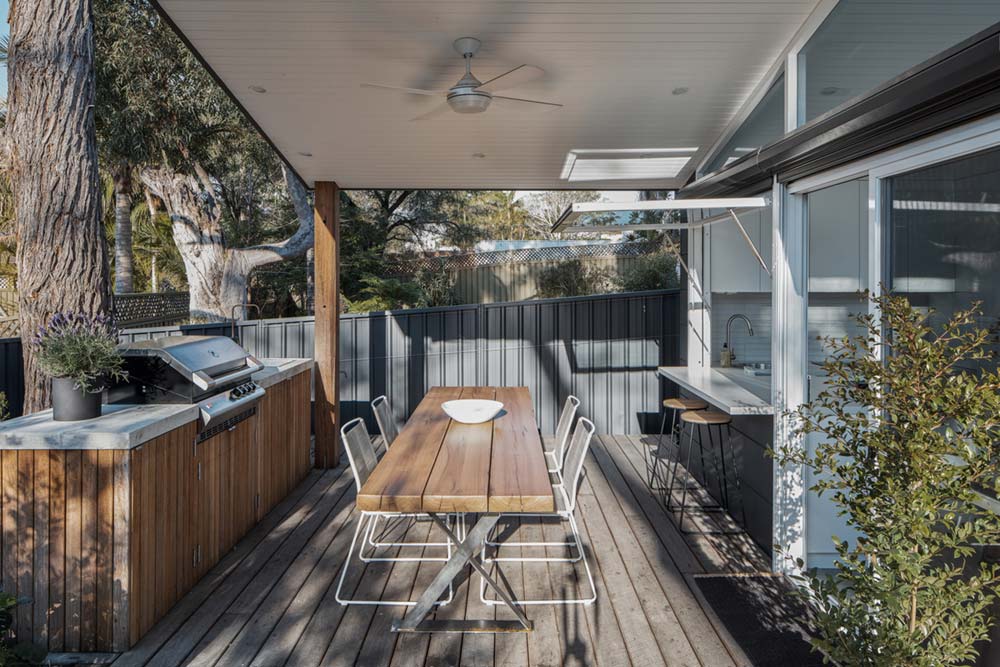 Architects: Ironbark Architecture
Photography: Andy MacPherson