What do you get when you take rolling hills, a seaside view and a small, two-bedroom guest home? Why – Escarpment House of course. Located in NSW, along the South Coast of Australia, this mini-mansion -slash- escape oozes charm, grace and Eco-friendly appeal.
The look of the home is a sight to behold, delivering an inside/outside walk through dining area, a living room that looks out in every direction to farmland, ocean views and a small pool as well. Add to that a cozy appeal with the suspended fireplace and comfortable grey sectional, and this main living area is a getaway unto itself.
The bedroom is also a perfectly sized nest that features a peek-a-boo view, while having a cavernous feel that allows you tuck yourself away for slumber.
Through and through, this small sustainable house is what guesthouse dreams are made of. Views, comfort and relaxation for days…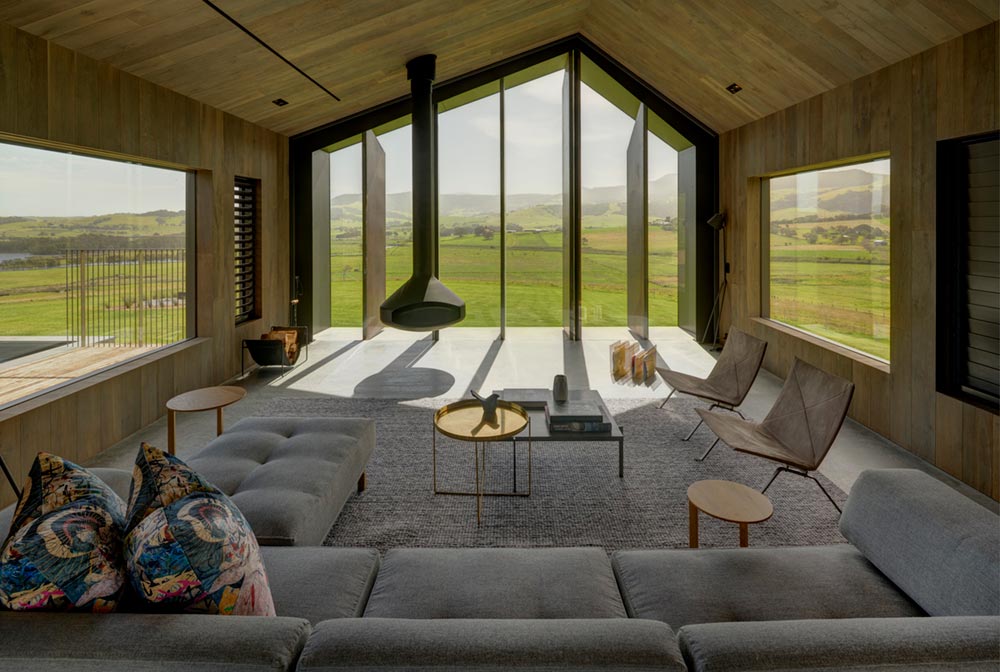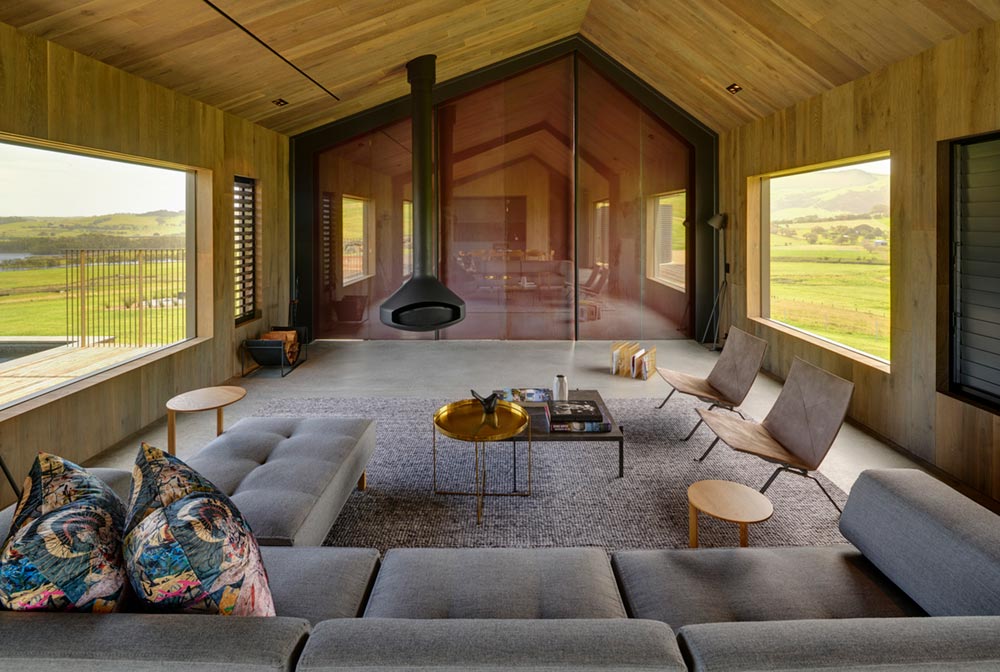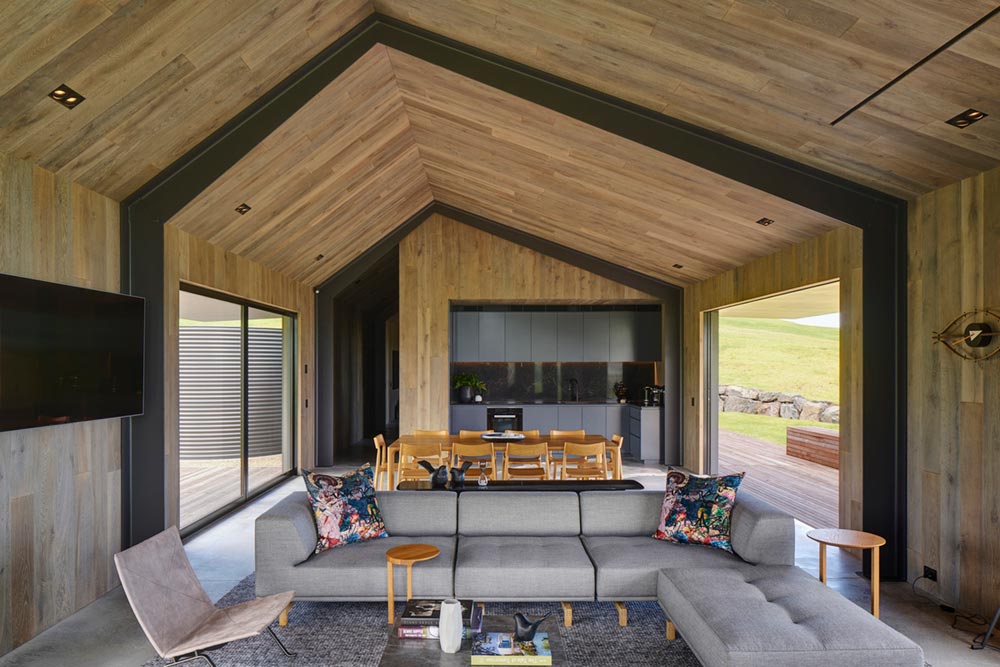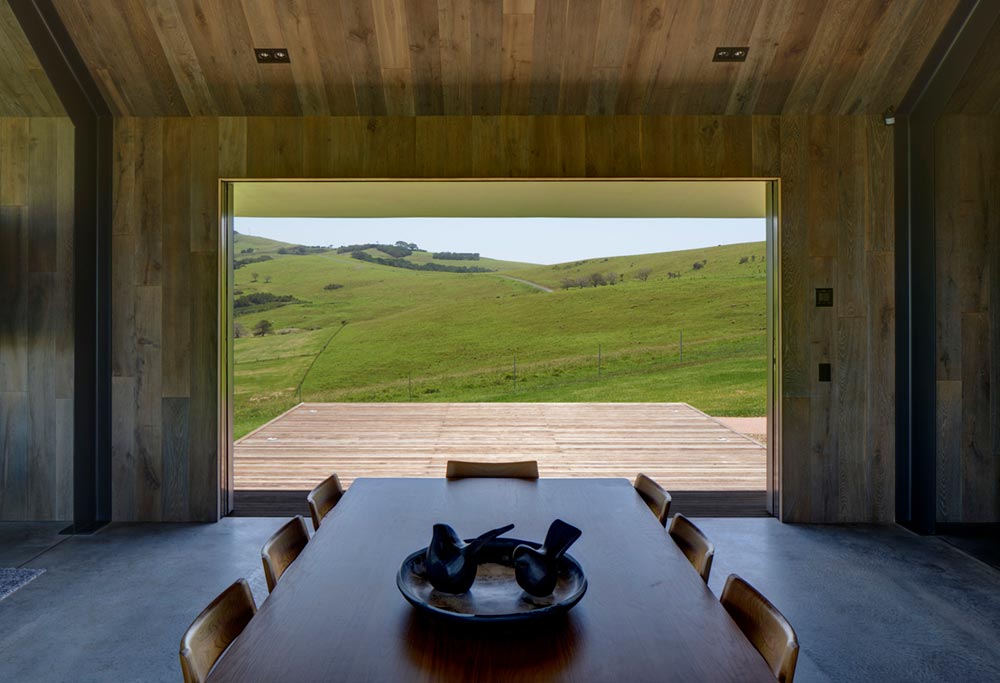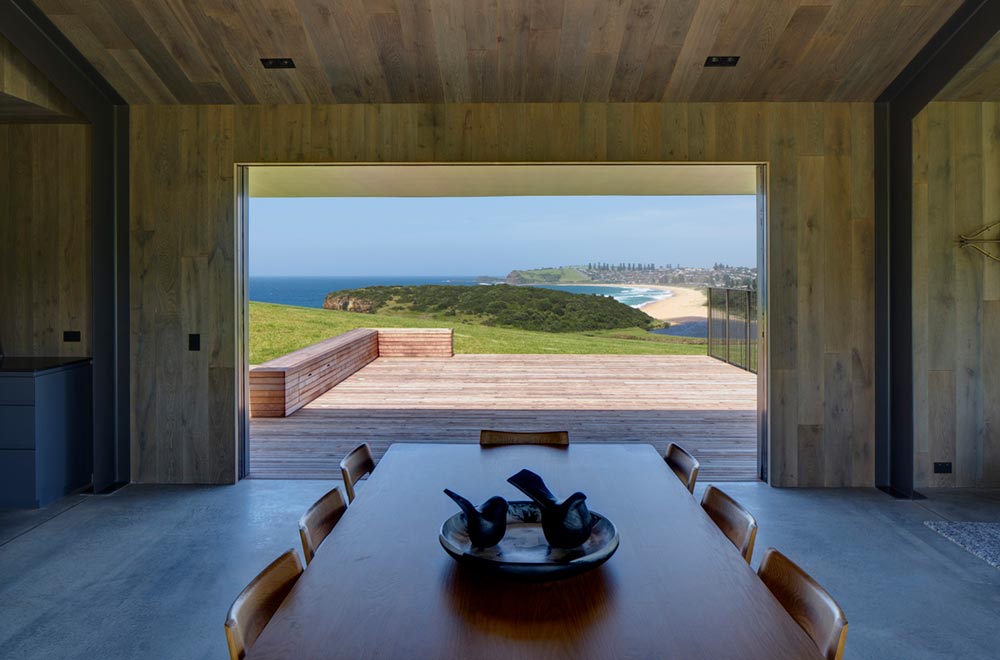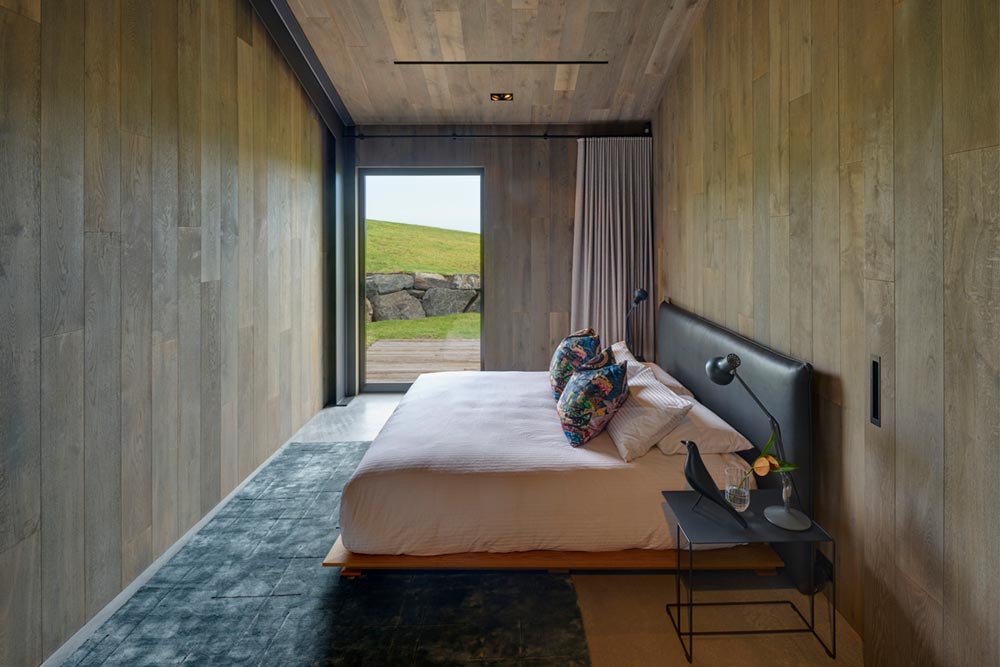 With a steel portal framed exterior, conducive with the local cultural of dairy farmers who have farmed this land for over 150 years, and an interior drenched in wood, the design is both aesthetically please as well as sustainable.
Offering tank water harvested from the roof, double-glazing, supplementary solar power, high level insulated walls and an on-site sewage system – this home nearly runs itself.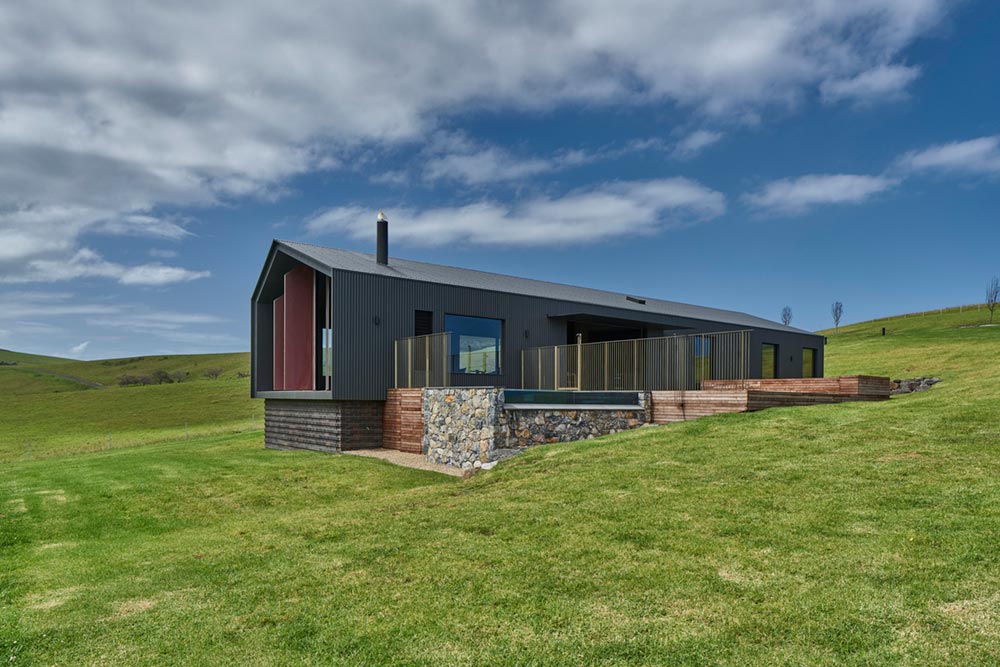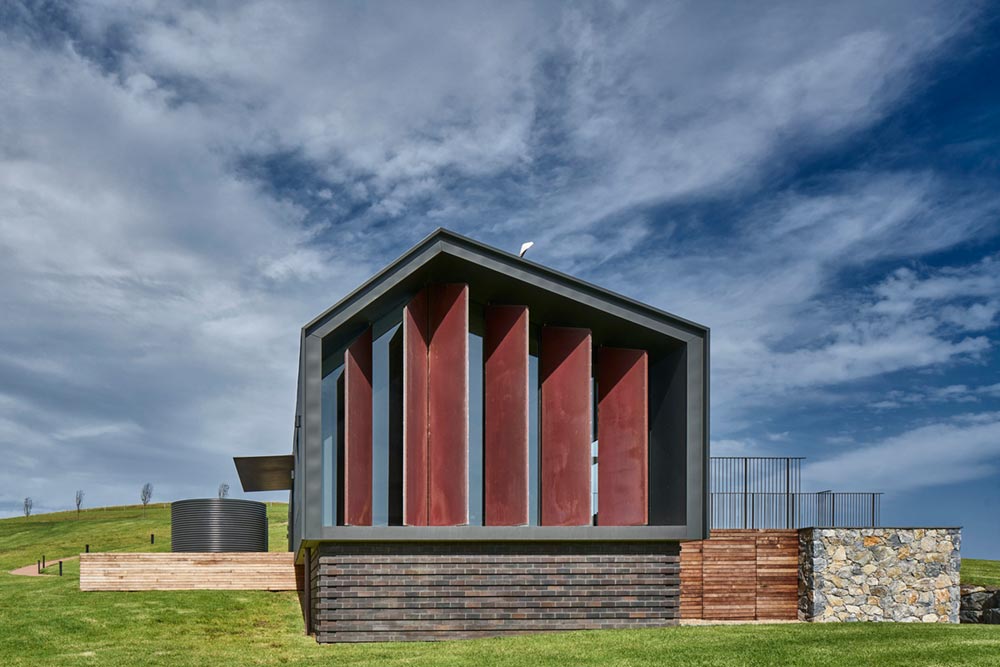 Architects: Atelier Andy Carson
Photography: Michael Nicholson