House SE is where weird and wonderful collide. Once a small worker's cottage, this minimalist dwelling offers everything one would need, while being visually appealing with all the 'wants' as well.
A beautiful reorganization of small spaces into compartmentalized rooms, with an archway leading from the front entrance way, sliver windows in the bathroom piled high to the ceiling, kaleidoscope-type monochromatic flooring and clean white fixtures, and a sunken living room – half of which opens up to the outdoors, or can alternately be tucked away behind the metal facade that this home is externally constructed of.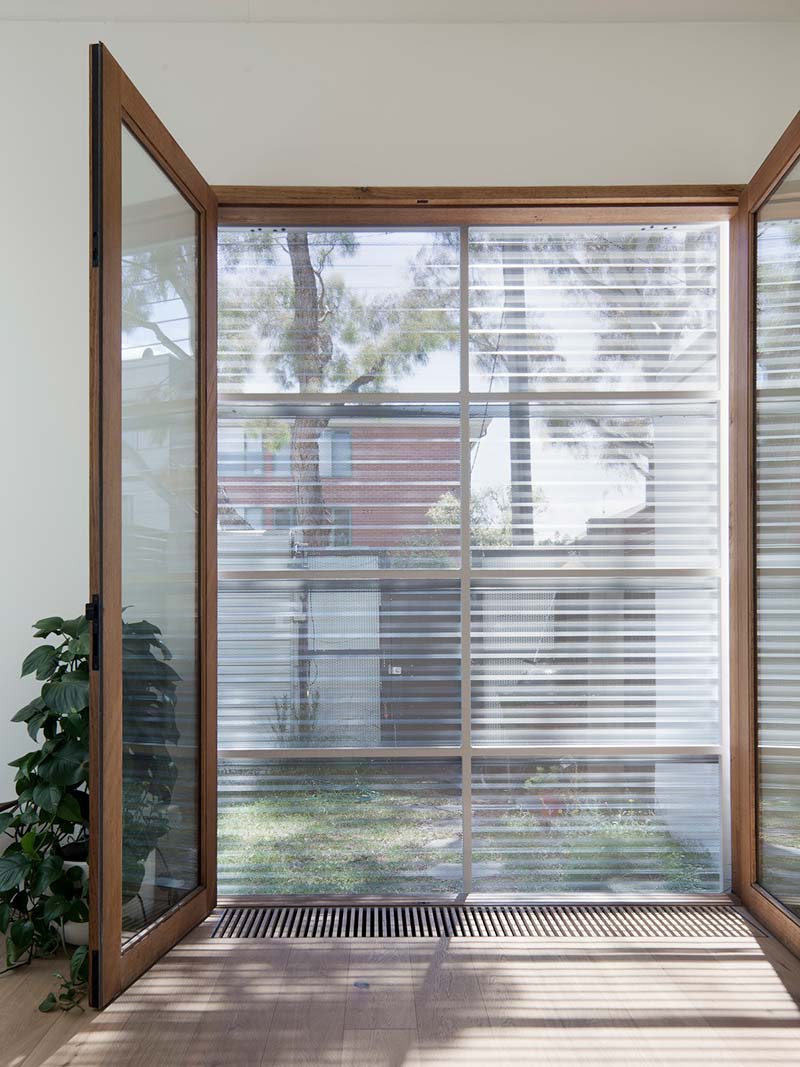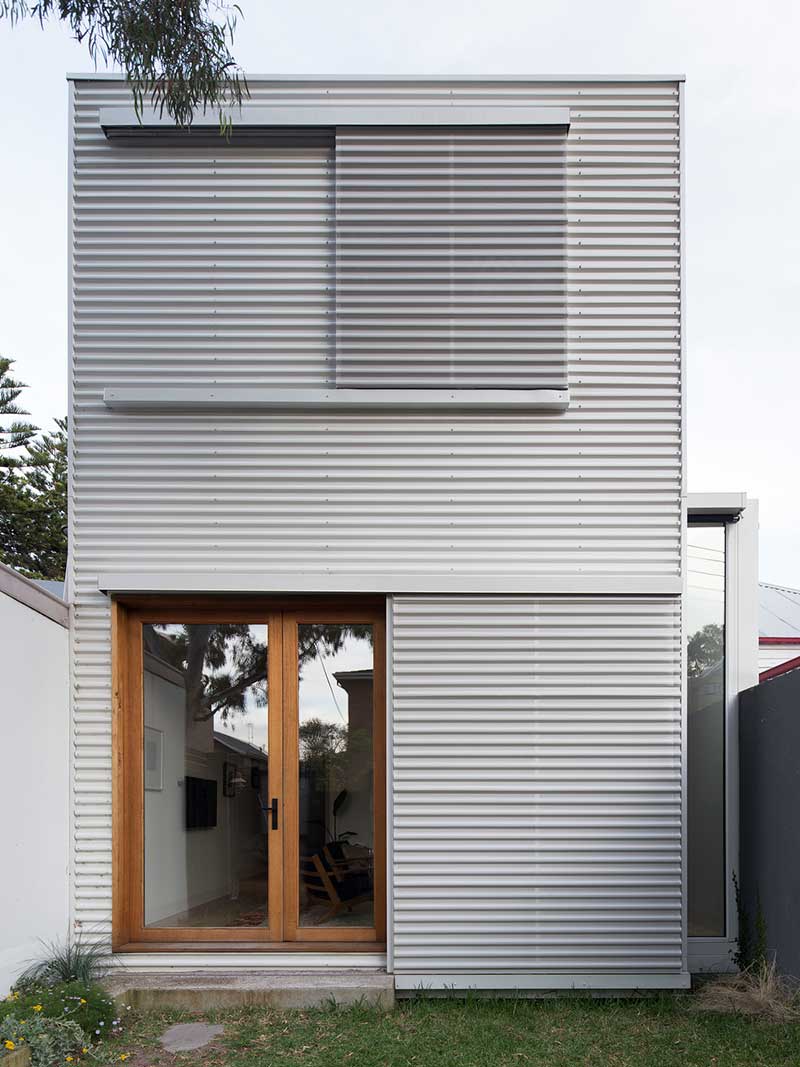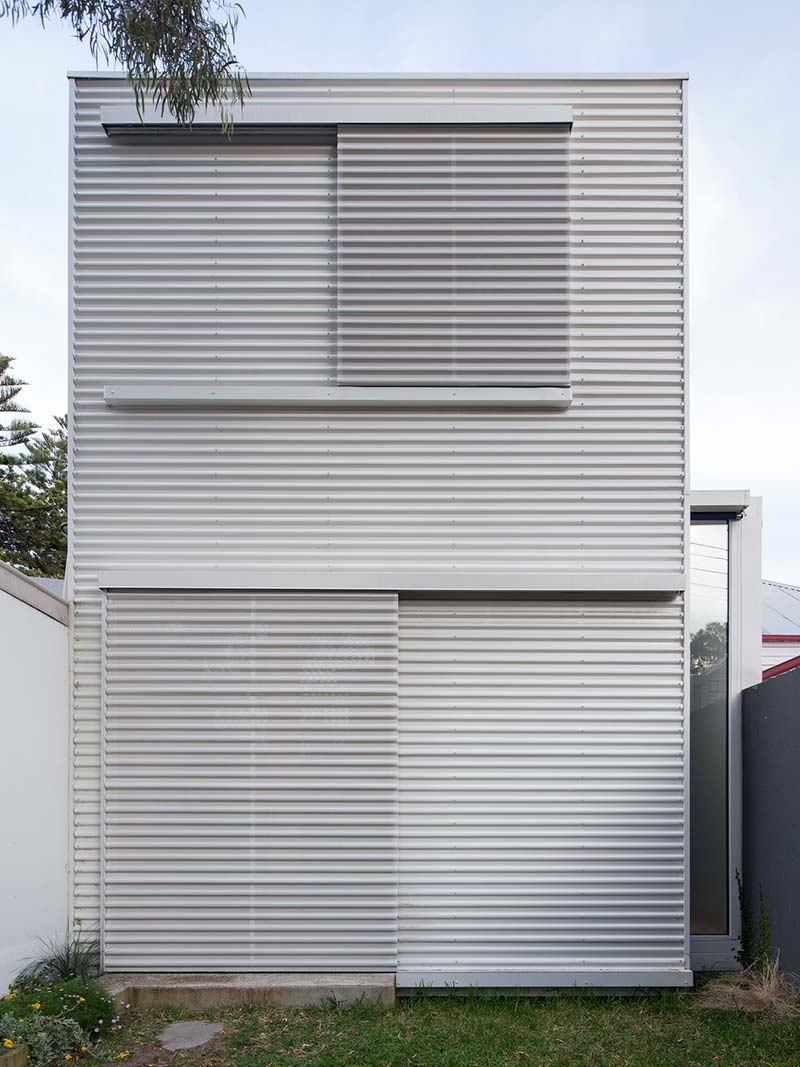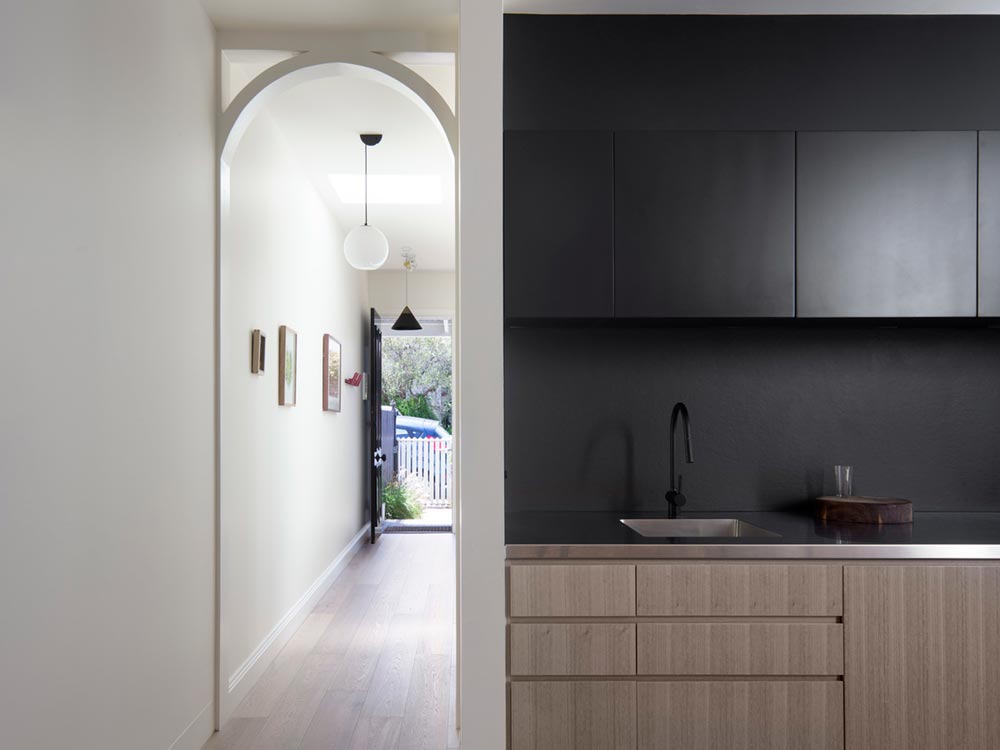 Other features include the white exposed beam ceiling, which creates almost a beachy feel throughout the lower level, while a robust navy sofa and two matching chairs anchor the living space.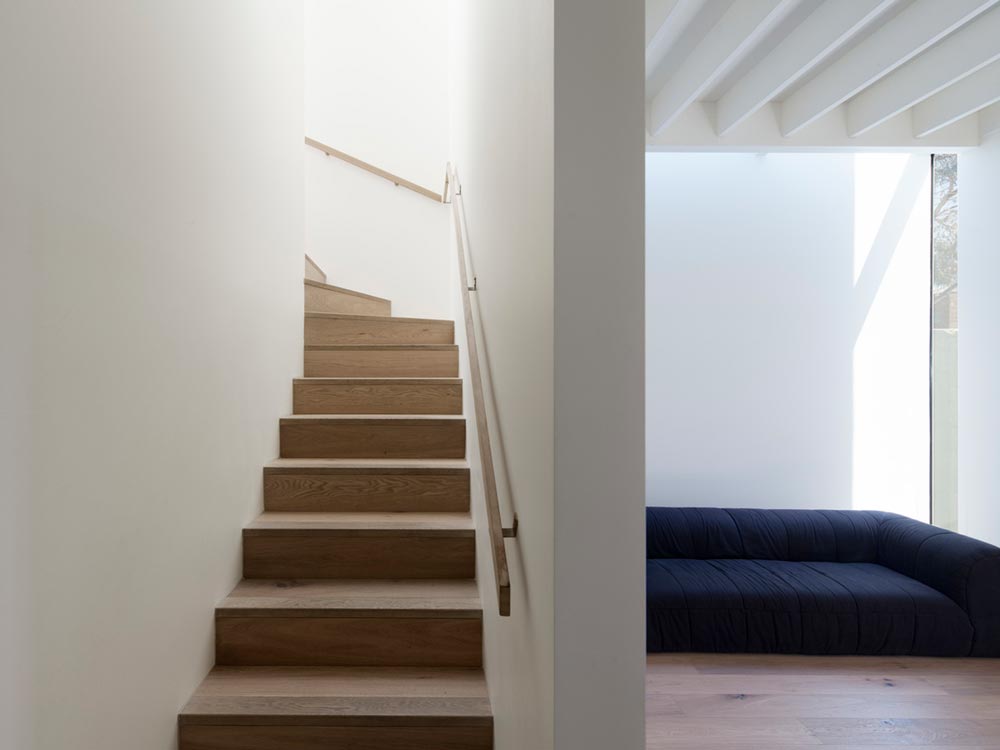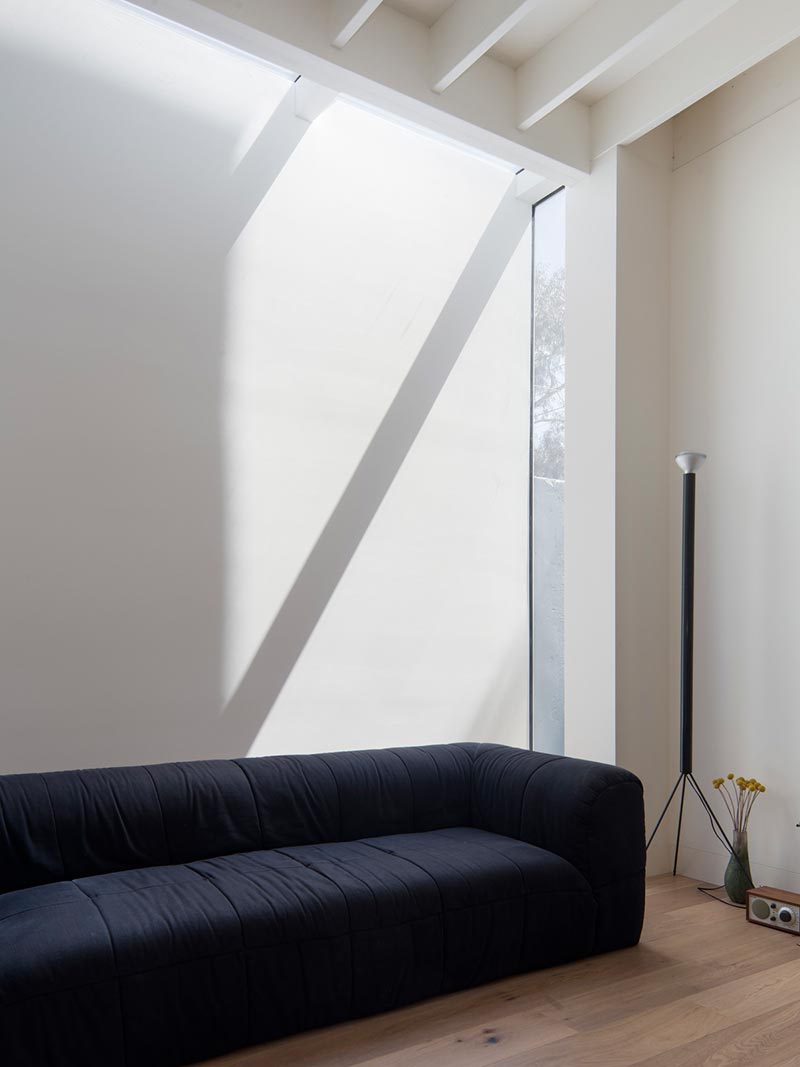 Mismatched lower and upper cabinetry set the tone for the kitchen, which sits just opposite the living room wall, and adds a simple flair via the red and metal light hanging over the dining room table. Small, but functional and aesthetically pleasing.
Whether you consider this a dramatic display of architectural design, or a minimalist example of clean living, House SE is a delight through and through.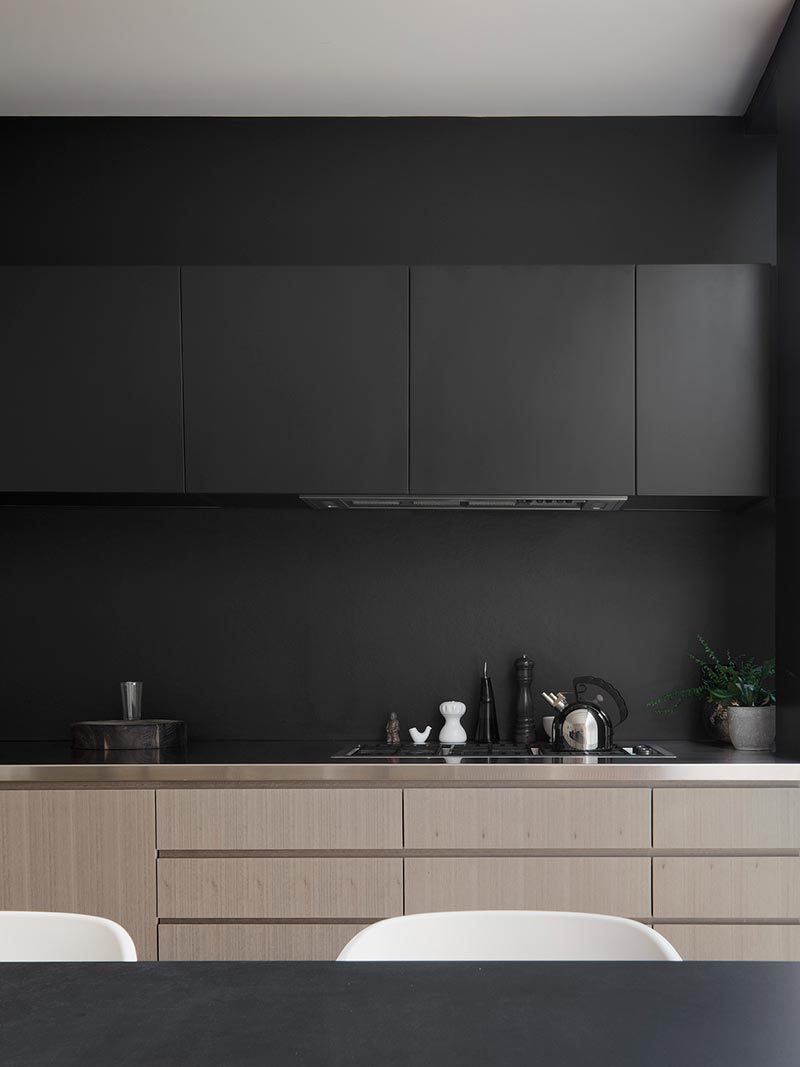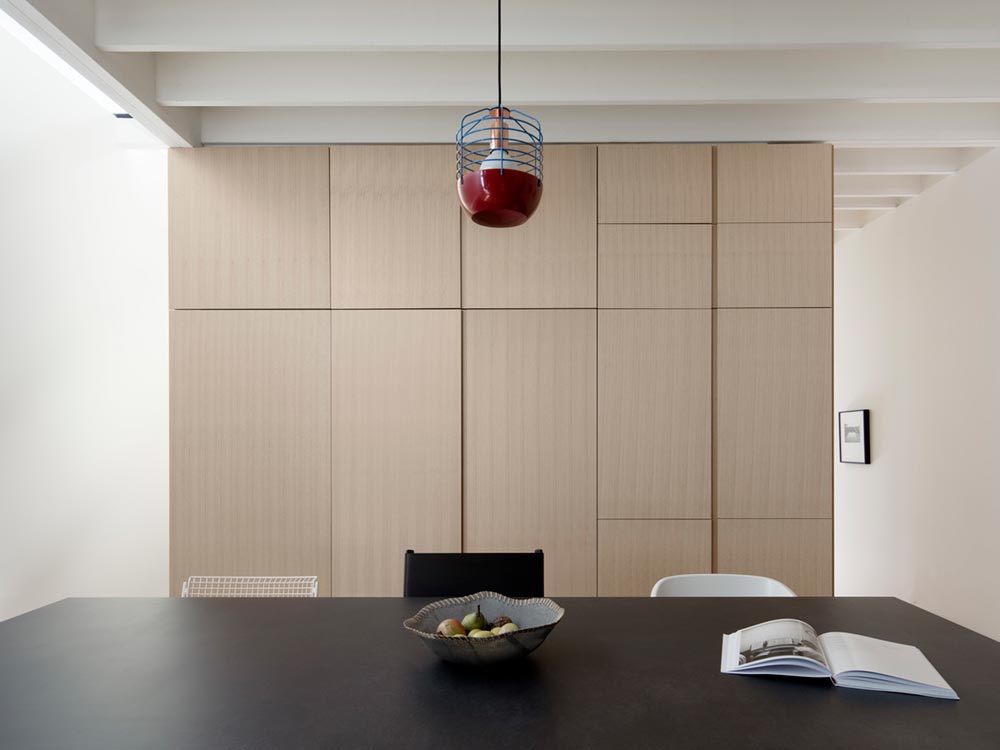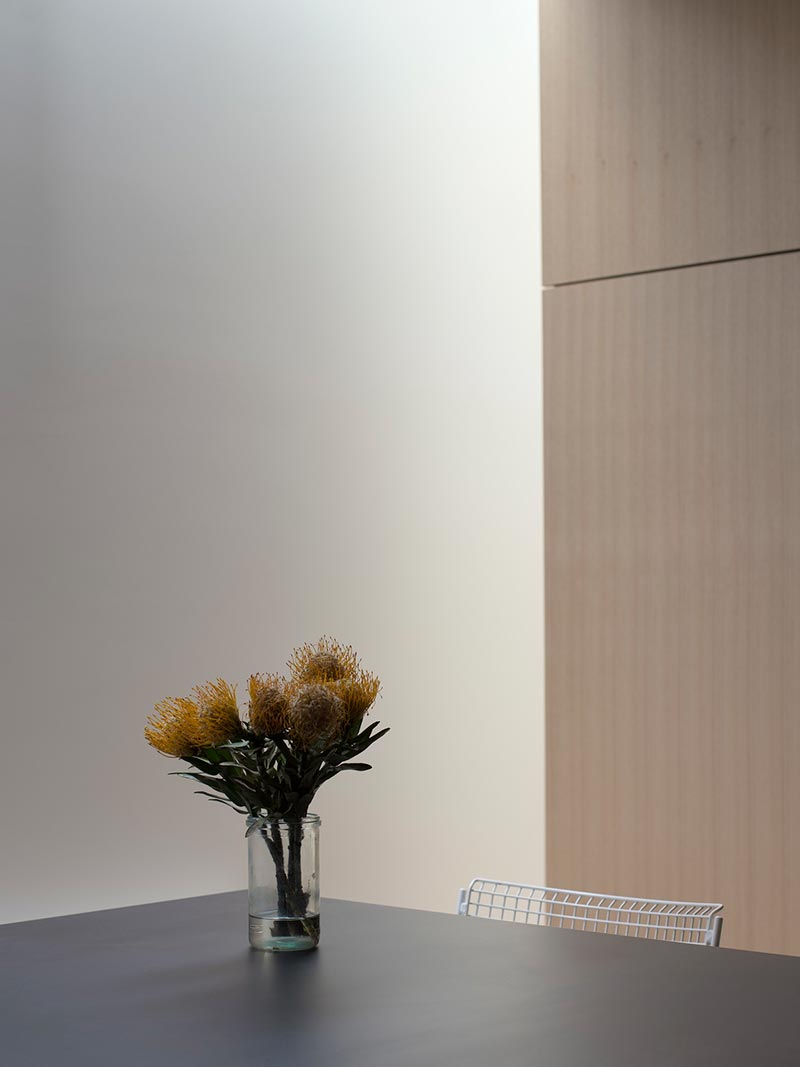 Architects: Walter&Walter
Photography: Ben Hosking