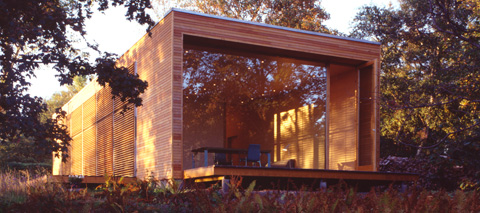 We've already shared with you a lot of exciting summer houses and very creative artists' studios. This one is 2 in 1: it is called the Vejby Strand Summer House and is designated for artists who are looking to work in quiet and undisturbed conditions. The building is situated in Vejby Strand, Denmark, surrounded by a beautiful fern wood.
The structure of the house is ultimately simple: it is a rectangular box, with one fully glazed gable elevation and a decked terrace in front of it. The western (one of the long ones) facade also features a generous glass part and is equipped with wooden shutters.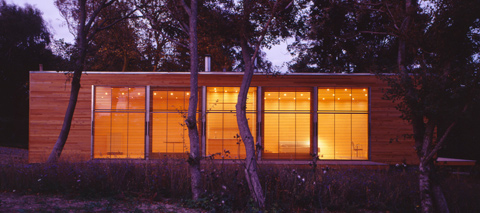 All the elevations' surfaces, apart from window parts, are covered with the larch cladding, so that there is a feeling of pleasant warmness coming out of all those wooden surfaces of the terraces, elevations and floors, especially, when sun rays fall onto them…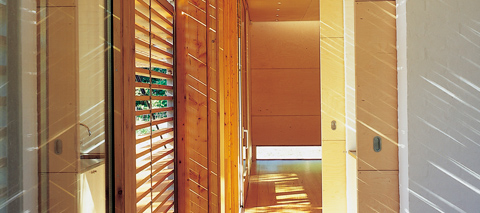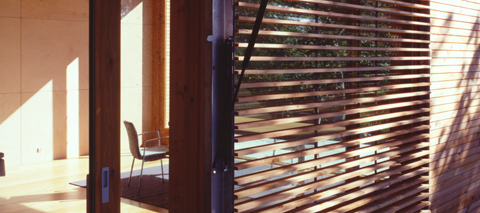 The planning structure is also quite simple, yet flexible (apparently, the artists have enough of complicated things in their creative work, so they may prefer simplicity in their everyday lives): the core of 2 fireplaces, kitchenette and bathroom is placed in the middle of the house and the rest of the space (altogether 1076 sq. ft.) can be divided into 4 rooms by sliding doors.