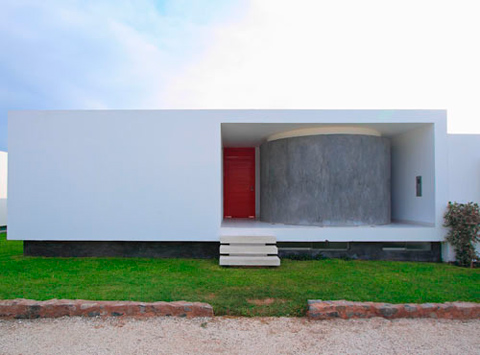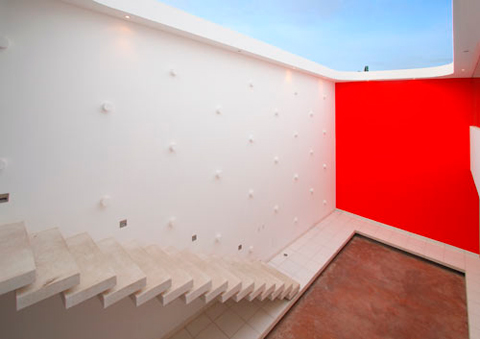 This house, located on the beach of Palabritas in Lima, Peru is quite surprising. I'm not sure if I love all its features, but the thing that captivated me was its entrance on the main elevation.
So what you first see about this house is a pure, white, rectangular block with a curious void in its right part. The semicircular (in the layout), grey-colored structure occupies the middle part of this void, and to the left of it, in the back wall of the void, the bright red spot of the entrance door is to be seen. This composition of white rectangular forms, grey curved wall and an active red accent can't leave you careless, it's so exciting and catchy!
The walls of the front view are left without any other openings, apart from the red entrance doors. So the only factors which influence the composition of the house are strict geometrical minimalist forms and the application of bold colors.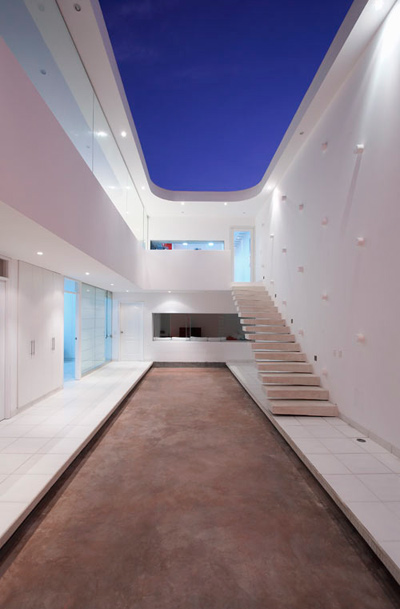 The opposite side of the house features a swimming pool and is far from being so strict and minimalist as the front appearance is. The color palette here is duo-chromatic of red and white (the structural elements – walls, slabs, floors – are white and the details are actively red). It is here where the shapes take me back to the 60′s.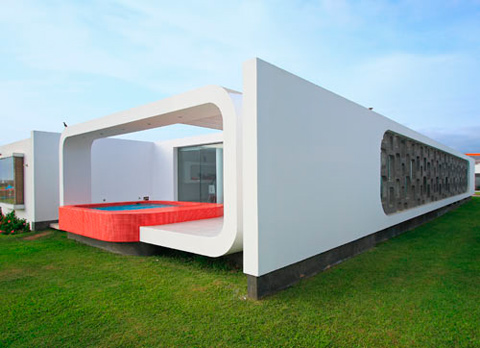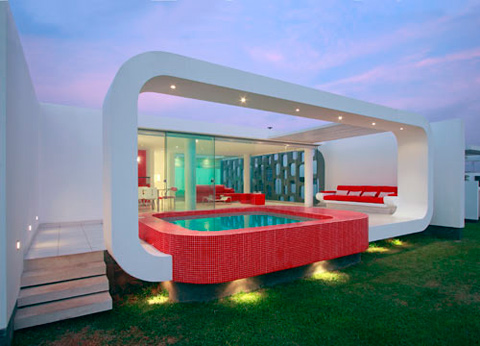 The interior space has no other color introduced into its design except for red and white, which to me works very well in terms of space, however it sometimes can be a bit over the top… tomatoes, tomatoes…