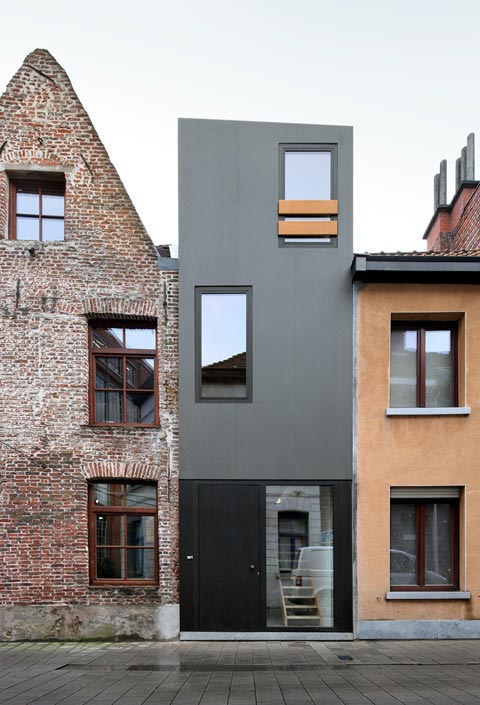 Let us speak once more about the new combined with the old. However this time we offer you a somewhat different approach: the old house has been demolished and a brand new house reappeared instead. A small, contemporary house which now fills in the narrow void between a row of buildings in Ghent.
The new project is certainly remarkable: a narrow, 3-stories high building with a contemporary statement. Each of its 3 levels is made recognizable through the openings, distributed rather spontaneously on the main elevation (one opening per one level).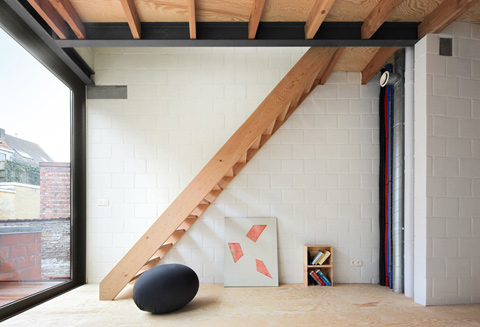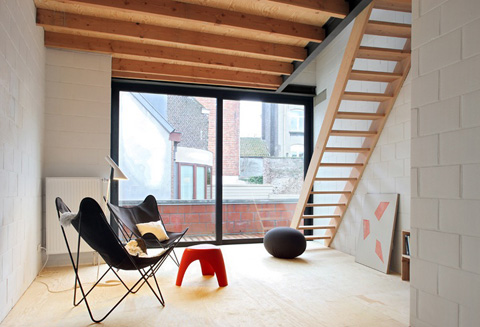 The exterior of the house features a gray and black matte PVC-film, creating a splendid contrast to the facades of the adjacent buildings, especially to the elevation of brick masonry. This contrast is the catchiest feature about this project, don't you agree?
A private rental apartment is located inside the house (which occupies the area of 958 sq. ft.). However, the flat itself is lifted onto the 1st and the 2nd floor, whereas the ground floor hosts a small atelier.