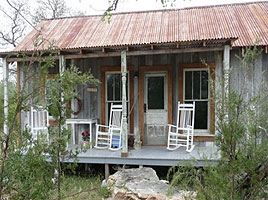 If you're looking for recycled architecture, then take a look at Tiny Texas Houses; they create small and portable, energy efficient homes by using 95% salvaged and recycled building materials, such as recycled wood, vintage materials, doors, windows and antique hardware.
Whether a full-time home or a small weekend hide-away, Tiny Texas Houses offer grey and black water waste systems and even composting toilets, energy conservation solar power options and wood interiors which are treated with Tung oil to create a low maintenance and durable finish.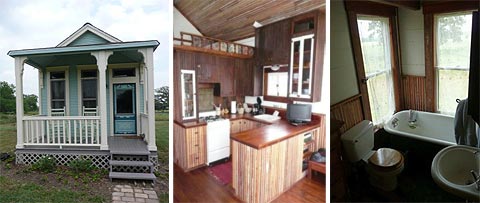 What I like about this eco-friendly house concept is that you can always be sure your tiny house will be a one-of-a-kind home since it is created according to the reclaimed materials available at the time, as opposed to today's mass produced houses.