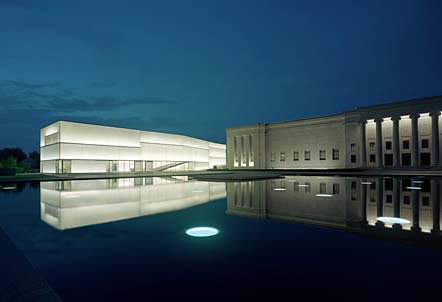 Here's an excellent photo of the Nelson-Atkins Museum of Art new Bloch Building, designed by architect Steven Holl. If you ever get to Kansas City, Missouri, I suggest visiting this place.
Through architecture, art and landscape, Steven Holl Architects created an impressive composition of five interconnected structures, forming new spaces, impressive light openings and angles of vision across the surrounding sculpture park.

I love how the lighting design affects the surroundings as well as the high, arched spaces.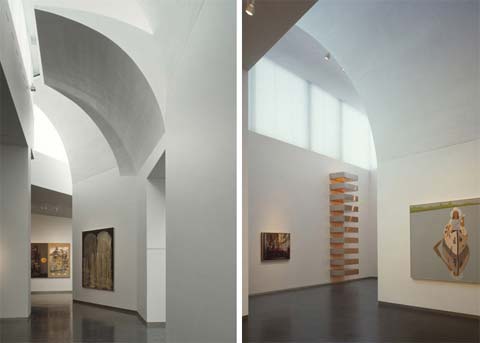 One can look from one level to another, from inside to outside as the garden's pathways wind through the continuous level of new art galleries, complementing the open flow of this modern piece of architecture.